disappointment in Crypto-sphere
Yes, we all knew there are two different possibility: up or down!
and every wise trader would admit that the probability of a downtrend was more than the hype of hope and fantasy...
I admit I had the wrong forecast on BITCOIN's trend, as I was thinking BTC will hover around the strong support level of $6200 and finally will get back on an uptrend to finish the 2018 in a different way, but it didn't happen.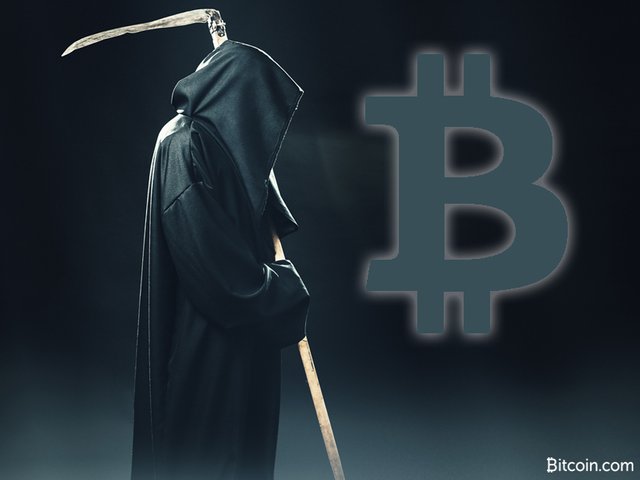 image source
Now we can see $4000 levels.
But what will happen? is Crypto dying or getting disappeared?
My answer is No. a strong NO!
wherever the prices go, many may profit or lose money, but the new era in financial revolution won't be stopped. many industries have already adopted use of blockchain in their business and crypto is not different to other children, blockchain have!
The blockchain brought us a new method of interactions and networking. and if you look at the latest trends of technology in last two decades, decentralization has always been a core concept. look at Youtube, Facebook, Blogger, Reddit, Wikipedia etc.
So I see no reason for such worries about the whole concept of Crypto to be wiped out.
What we have to do is to remain rational on our hodling positions and try to make more out of what we have.