Introducing HODLER Secure Backup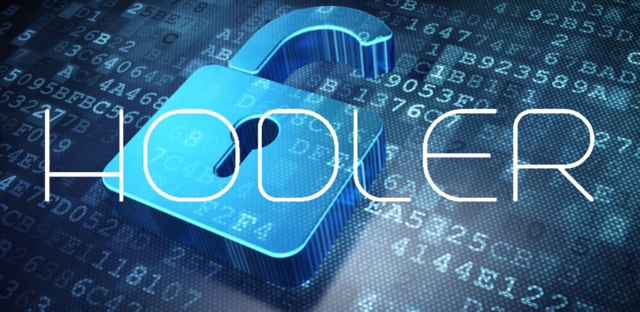 HODLER Secure Backup (HSB) is an innovative feature developed by HODLER team after thorough consultations with the community. It will allow the user to create a backup of their seed alternative to the standard paper backup. How does it work?
Selecting the HSB option will create a PDF file containing a QR code of the seed. The PDF file is then packed as an encrypted archive. We use state of the art AES256 algorithm to encrypt the archive, and it can only be decrypted by using the password you typed while creating a wallet (and yes, we enforce using a secure password: 8+ digits, upper and lower letters, digits and symbols).
What's the advantage of this method? For one, it will allow you to restore a wallet without having to type in your seed – the password will be enough, and the QR code of the seed doesn't even need to be displayed on the screen of your device. This can provide a line of defense against malicious software trying to capture the screen of your computer or smartphone.
We believe that the HODLER Secure Backup will allow storing of your seed at least as secure as storing a paper backup in a safe. For example, you can put the encrypted archive on a pendrive or an external hard drive and encrypt the whole storage device – now anyone trying to extract your seed would have to crack through two layers of AES256 encryption (not to get into technical details but the universe will probably not exist long enough for anyone to do it). And then again, nothing stops you from adding one more layer of defense and doing with a HODLER Secure Backup what you would do with a paper backup – putting it in a safe.
But there's one more huge advantage made possible by introducing HSB: enabling pay-to-email functionality. HODLER.TECH is a company that deeply believes in making cryptocurrency as widely accepted as possible, and part of that is being able to introduce new people to crypto more easily.
This is where HSB and pay-to-email come in. With HODLER, you can get people who don't have a wallet interested in cryptocurrency by sending them small amounts of it. All you have to do is, instead of a wallet address, type in the email of the person you want to send funds to – HODLER will do the rest. It will automatically create a new wallet, transfer funds to it, and send an email including a HODLER Secure Backup file and a download link to our application. The recipient will be able to start using cryptocurrency after receiving a password to the wallet through some other secure channel, like a message in an End-to-End encrypted chat.
These new functionalities are just the first few of many more to come – our belief in the Community-Driven Development enables us to introduce solutions that will suit the needs of our users the most.