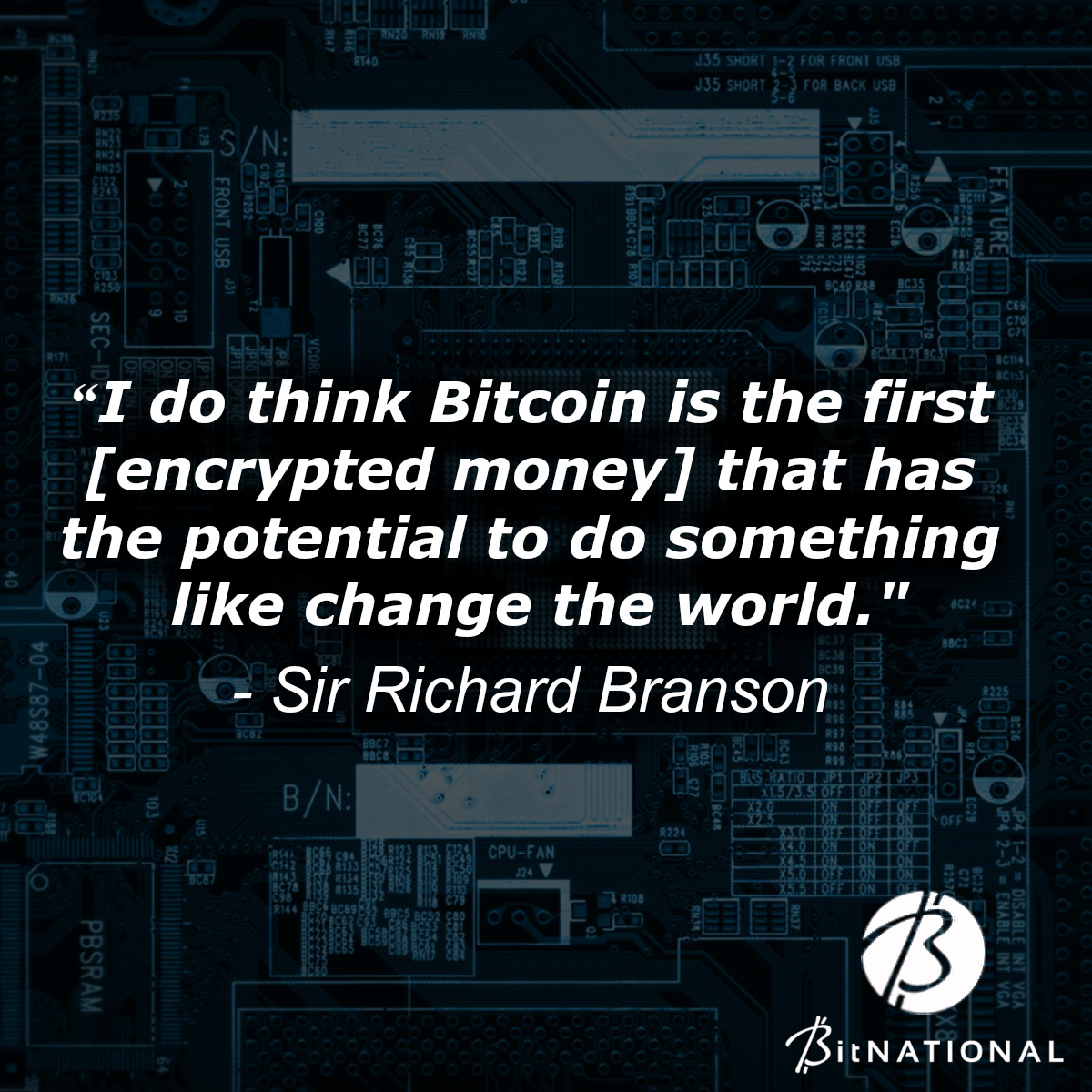 "I do think Bitcoin is the first (encrypted money) that has the potential to do something like change the world".
By Sir Richard Branson
Richard Branson on Bloomberg Discussing Bitcoin.
My Take on His Comments About Bitcoin in the Video.
Sir Richard Branson is a very smart man. If he sees a trend he jumps on it. He made the point that if someone wants to pay me in Bitcoin I will accept it because why should he let the customer jump to a competitor. He also mentioned that Bitcoin is the first but many more will come and possibly be better. I think these words are golden because the video is already two years old but we are quickly seeing the rise of Crypto Currencies like Steem, Dash, Ethereum and a horde of others.
This is essentially how I feel about the Crypto Currency space. This technology is moving so fast that some of the current top 10 Crypto Currencies on Coin Market Cap might not exist in a few years or be sent to the dust bin.