It is So Easy to Live and Operate Using Bitcoin in Panama Thanks to the Ease of Purchase.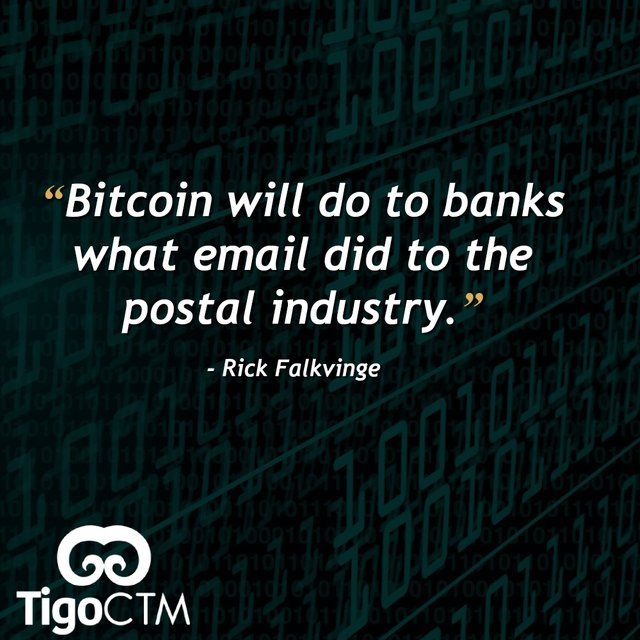 Living in Panama is One of the Best Places on Earth to Live and Transact with Bitcoin and CryptoCurrency.
@AnaHilarski and I really began our journey in living off of Crypto Currency and Bitcoin in 2014. In the beginning I have to admit it was not easy! Since that time the ease of use has accelerated to the point where now we no longer need banks.
One of our wisest transitions was to work within the world of Crypto Currency companies. Here are some ways we earn Crypto Currencies.
1. Many of our 200 Social clients are related to the industry and pay us in Bitcoin or their desired Crypto Currency.
2. We blog on Steemit which pays us in Steem. This Crypto Currency easily is converted to Bitcoin.
3. We have cloud mined Bitcoin with Bitclub since 2014. It is the only network marketing business I have done in years.
4. When we need Bitcoin we can easily buy on Local Bitcoins or go to any Punto Pago or Bitcoin/Dash ATM.
@AnaHilarski Buying Bitcoin at a Tigo CTM Which Sells Dash Also.
You can find one of these Bitcoin ATM's at he Sortis hotel in Obarrio. It is located in the little store next to the hotel reception. Have your smart phone with your Bitcoin wallet ready and just scan and load.
Punto Pago has kiosks all across the country. You can now buy Bitcoin anywhere you see one! Our friends have reported that all kiosks now support the purchase of Bitcoin in Panama.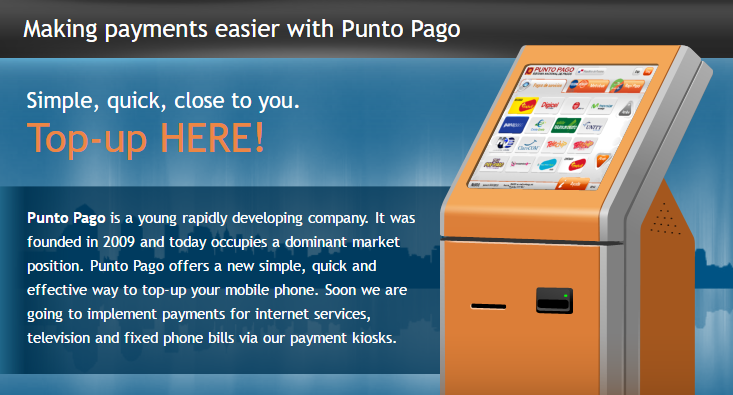 Here is What the Screen Looks Like at a Punto Pago Kiosk.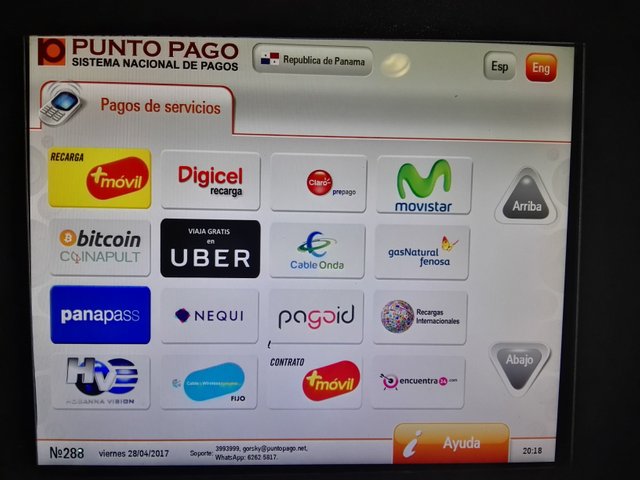 It is Getting Easier and Easier to Live and Work Using Bitcoin.
If you believe in the ability to live and work using Bitcoin it makes sense to live in jurisdictions that make it easy. If you comment on this post and tell me that living like this is not possible in your locality then maybe it is time to pack your bags and move. If you want to be part of this major economic shift known as Crypto Currency then I recommend you live in places that let us freely operate.