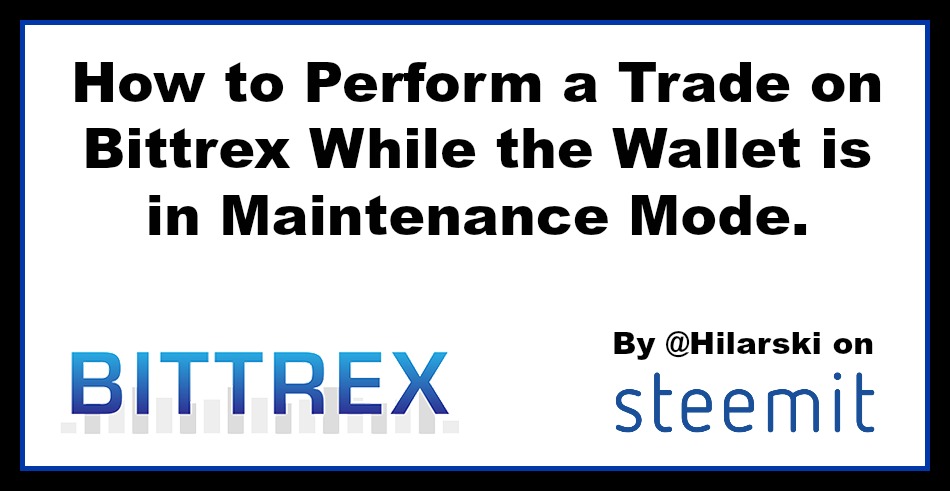 Have You Ever Wanted to Sell or Buy a Crypto Currency When the Wallet was in Maintenance Mode on Bittrex?
One of the most frustrating things for me as an early crypto currency trader was the inability for me to sell when a token was crashing while the wallet for that token was under maintenance. Yet, I could see that people were still buying and selling because of the price movement. I used to think there was a scam going on at Bittrex.
Then a friend enlightened me on how trades are still accomplished while a wallet is in maintenance mode.
What Maintenance Mode Looks Like on Bittrex.

How To Trade When the Wallet is in Maintenance Mode. Click on Bitcoin Markets at the Top. Search for the Token You Wish to Trade and Click Search.

Now You Can Trade Normally Even Though the Wallet is Under Maintenance.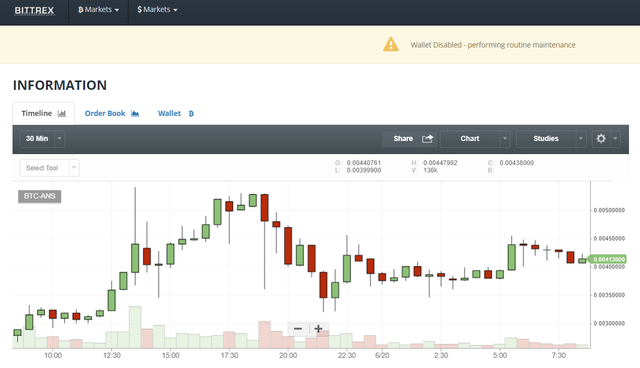 Don't get REKKT By a Falling Market Ever Again!