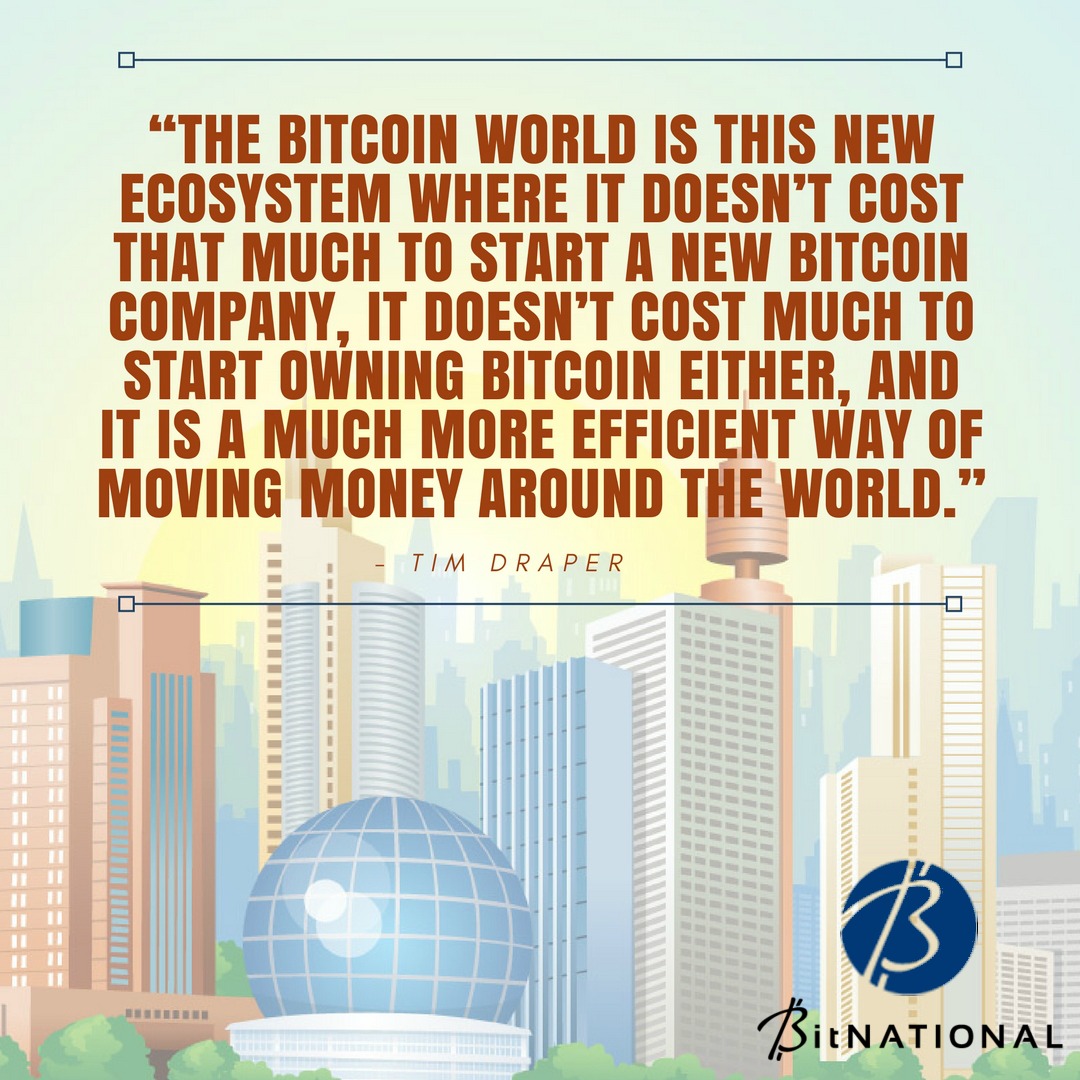 "The Bitcoin world is this new ecosystem where it doesn't cost that much to start a new Bitcoin company, it doesn't cost much to start owning Bitcoin either, and it is a much more efficient way of moving money around the world."
- Tim Draper
When I first began buying Bitcoin in 2014 I was amazed at the simplicity. The only difficulty at the time was getting my hands on some. We did not know much about the thriving Bitcoin community in Panama so we had to rely on our friends in Tokyo. It really was surreal. I would send cash to my friend in Tokyo via Paypal and he would send me Bitcoin to my Coinapult wallet.
Now almost four years later and Bitcoin is very easy to acquire in Panama. We actually don't even buy Bitcoin anymore because we built our business entirely around the world of Crypto Currency. We saw a niche that no other online marketers were part of and we thought it fit our business model. Thanks to companies like Steemit, Equibit, Bitnational, ZenCash, Tigo CTM, Guld, Swarm City and a few others who are not related to Crypto but they pay us in Bitcoin. It has truly revolutionized how we do business.
There is a Downside.
Sometimes it is difficult to get USD for our Bitcoin. We use Wirex for our Bitcoin debit card and they have proven that we can't rely on them 100%. It seems the system cracks under pressure whenever Bitcoin rises in value, maybe due to volume. We have ordered a secondary card Uquid to give us another option. Local Bitcoins is an option but I have never had to use it because there is always someone who wants to buy some BTC.
Bitcoin has recently ran into some congestion issues on the network. This means fees have gone up and transaction delays. We have actually been making more and more transactions in alternative currencies like Steem and Pivx. There is talk of a fix for Bitcoin but I have my doubts that it will be fixed anytime soon.
The Future of Bitcoin and Crypto Currencies.
There is a divide growing between the world of centralized and the world of decentralized currencies. This war does not necessarily have to be won by either side. I believe the peer to peer decentralized tokens will find their place in the world. The banking system will fight to keep its dominance but they are fighting a battle that can't be won unless the internet is turned off.
I believe that within 3-4 years all of the top 10 tokens except Bitcoin on Coin Market Cap will be replaced by tokens that have not even begun trading yet. This may seem unrealistic but technology in the world of Crypto Currencies is moving at such a fast pace that new tech will out perform the older tech in short order. This means there will be huge money to be made as new tokens come to market!
Prepare Yourself and Your Personal Economy!