Bitcoin Halving 2020 Can Be The Key To A New All Time High
Bitcoin Halving takes place once every 4 years and has proven itself effective in triggering massive growth.
By halving the reward for miners, the network guarantees that Bitcoin does not suffer from high inflation during its progressive distribution.
As seen in the graph down below, Bitcoin's annual inflation rate is now close to 3.8 percent. Next year halving will push down inflation to 1.8 percent.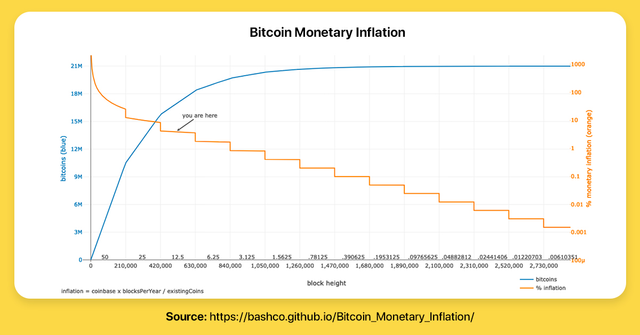 At the moment, the reward stands at 12.5 BTC. The next halving expected in May 2020 will take the reward down to 6.25 BTC.
If you pay attention to the chart below, you'll notice that the previous two Bitcoin halving dates marked the beginning of major bull runs.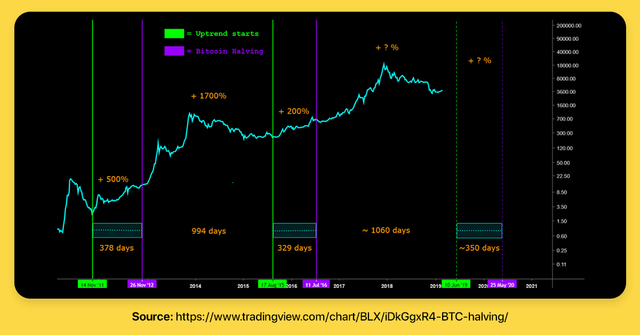 Almost a year prior to each halving date, an uptrend begin to take shape and according to this chart mid-2019 will be the starting point for a next bullish cycle.