Bitcoin Is Forking Again
---
Actually, that's a lie; Bitcoin is about to fork twice in the next month and a half.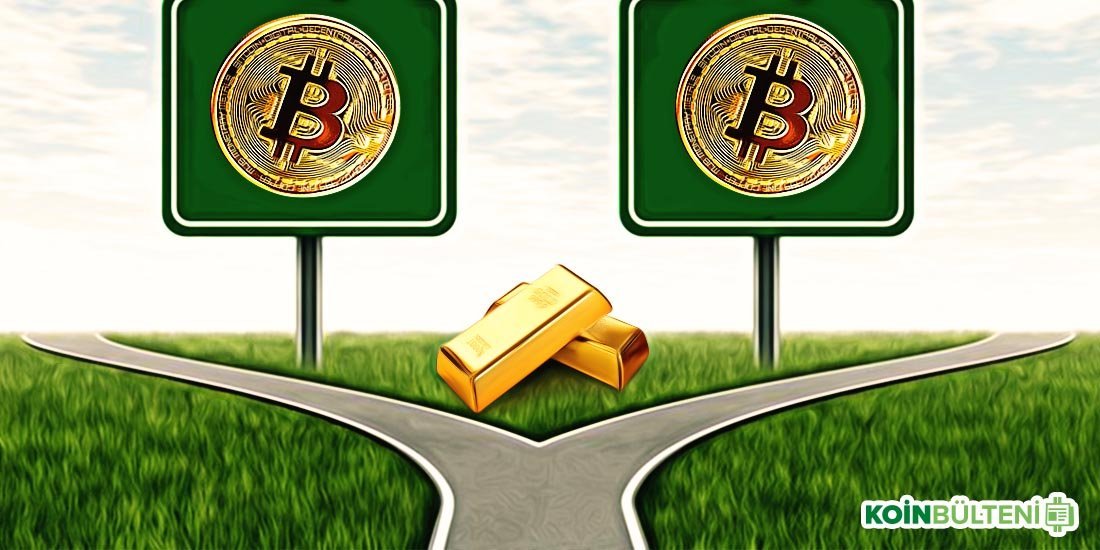 (Credit: Koinbulteni.com)


I've been searching through the internet for good, reliable information on Bitcoin's future over the next 2 months.
My conclusion? It's been shockingly difficult to find a single article which summarises all of the necessary information for investors. Considering the price of Bitcoin affects the entire market, I couldn't believe it.
Therefore, I wrote this article; to summarise all of the upcoming Bitcoin news in one location
In today's article, I am going to explain the following:
The key dates for Bitcoin
Why has Bitcoin risen in value but Altcoins are falling?
What is Bitcoin Gold?
Is Bitcoin Gold any good?
How do you claim your free Bitcoin Gold?
Why am I not claiming FREE Bitcoin Gold?
What are the Segwit2x updates and how will it affect market prices?
What are the Chinese updates?


So, without further ado, let's begin with a few dates...


Key Dates
---
October 25th - Bitcoin Gold hard fork

November 1st - Bitcoin Gold credited to users

November 18th - Bitcoin Segwit2x hard fork


Throughout the article, I will be explaining the importance of these dates; the VERY simplified summary is given below:

There is no need to be worried about the Bitcoin Gold hard fork

There is potentially significant need to be concerned about the Bitcoin Segwit2x hard fork
As I said, I'll explain in more detail throughout the article but, now you can at least scroll back up to the top to find the key dates if you need at any point.
So, let's jump in with talking about how the market has been moving in the past few days


Why Is Bitcoin Rising In Value While Altcoins Are Falling?
---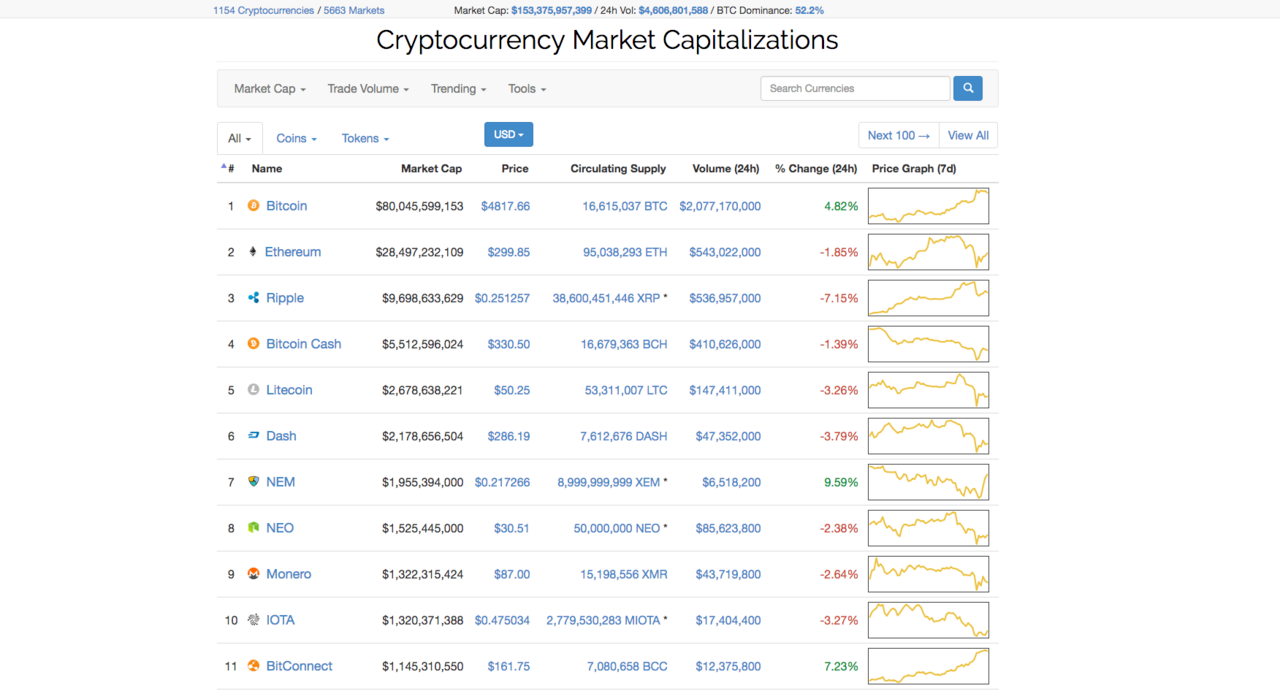 Let's take a look at the top Cryptocurrencies in today's market in the image above.
While there are exceptions with NEM and Bitconnect, it's pretty clear to see the current trend; Bitcoin is rising while the majority of other coins are crashing.
In fact, the easiest way to show the difference is to compare the Total market Cap (including all coins) with the Market Cap when Bitcoin is excluded. I've included the image below to show the trend over the past few days.
The Analysis
The total market cap (1st image of the 2 below) has actually risen over the past 2 days; this means the total value of all coins has risen
Yet the value of all coins when Bitcoin is excluded (2nd image) has fallen
Combining these 2 pieces of information, it's pretty simple to deduce that Bitcoin's value is rising while the average value of other coins is falling
This is in direct contrast to the usual pattern we see which is this; as Bitcoin's price rises, the average value of the other coins also rises and usually at a greater rate
So what is causing this change? I'll explain below the images I've just referenced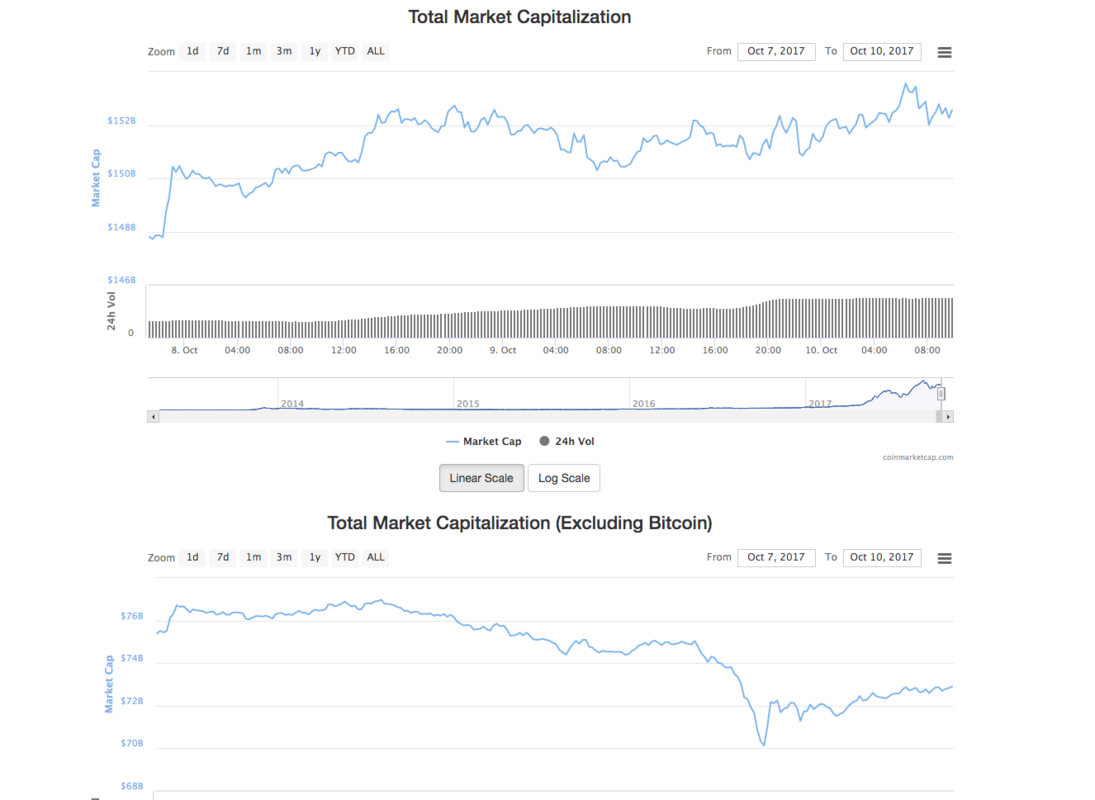 The Explanation
It's quite simple really; there is a new coin being created called Bitcoin Gold which is a hard fork from Bitcoin
Anyone who holds Bitcoin on October 25th (it's based on block number and the date is just an accurate estimate), will automatically receive Bitcoin Gold for free
Therefore, many investors are switching their other coins to Bitcoin in order to get the free Bitcoin Gold
If you remember back to the end of July with Bitcoin Cash, essentially the same thing happened then also


Summary
Bitcoin Gold will be awarded for free to all holders of Bitcoin on October 25th
Therefore, everyone is selling the other coins and buying Bitcoin in the meantime
In order to understand why people want Bitcoin Gold, let's cover what is in the next section
What Is Bitcoin Gold?
---
Bitcoin Gold is an attempt to make Bitcoin truly decentralised again by making mining easier for the everyday person

Essentially, the argument goes like this:
Bitcoin was created for the purpose of being a decentralised currency; one which is controlled by everyone rather than governments
At the start, Bitcoin was very easy to mine and therefore people all around the world were doing so in their homes
Miners essentially control the network. Well, they technically don't, but they do vote over the future direction of the coin with their mining power which is virtually the same thing. For more information, check out this article on mining
As there were miners all across the world, no individual miner had a large control over the network and thus Bitcoin was truly decentralised
Over time, Bitcoin has grown in popularity and mining has become exponentially more difficult
Therefore, newer and more expensive graphic cards (ASIC cards) are needed to mine Bitcoin along with more expensive accompanying hardware
This has resulted in gigantic mining pools, run by individual companies, being used to mine Bitcoin instead of regular users
As a result, these huge mining pools control massive parts of the network. Antpool, for example, control around 20% of the network power and voting rights at this present time
Does this sound decentralised to you still?
To many, it doesn't seem centralised and that is why Bitcoin Gold is being created
Bitcoin Gold will introduce an algorithm to the Bitcoin network that will make it impossible to mine with the more expensive ASIC graphics cards (the ones used to mine Bitcoin).
Instead, Bitcoin Gold miners will only require a very basic GPU graphics card, meaning that everyone can easily mine Bitcoin Gold at home.


Will Bitcoin Gold Be Any Good?
---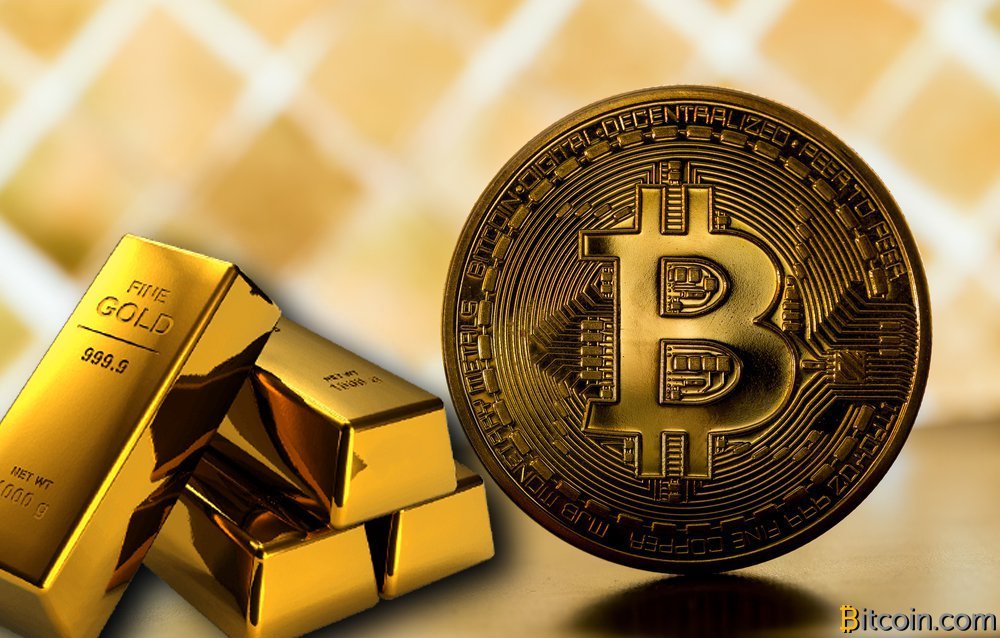 This is the important question and, sadly, it requires a crystal ball to predict the future. Good thing I have a crystal ball... well, don't hold me to this but I'll do my best to explain how I see Bitcoin Gold's future panning out.
The best method of predicting the future is to look at the past. Specifically, in this case, Bitcoin Cash. It makes sense to compare Bitcoin Gold and Bitcoin Cash as they are both recent hard forks from Bitcoin, right?
I wish it were that easy but it's not; you see, in the lead up to Bitcoin Cash forking, a mining pool called ViaBTC announced that they would be switching from Bitcoin to Bitcoin Cash and therefore the Bitcoin Cash network had public support. Clearly, the network had a decent chance on maintaining its price.
Bitcoin Gold, however, doesn't have any significant backing. However, the whole point of Bitcoin Gold is that it doesn't require support from mining pools because people like you and me can simply order a GPU graphics card online and begin mining ourselves.
For me, this is a big part of what I like about Bitcoin Gold; lots of people entering the Crypto world recently feel like they missed out on a great opportunity because of how profitable mining Bitcoin has been in the past.
Bitcoin Gold is essentially a second opportunity for these people. That's how it's being sold at least; you could argue that there are plenty of mineable coins out there which people could choose instead. However, there is the obvious attraction for many towards the 'Bitcoin' name.
What About If Mining Becomes Too Hard?
---
In theory, Bitcoin Gold can lower the difficulty of mining so that everyone can get involved but this can only last for so long and the difficulty will eventually increase again.
In this scenario, Bitcoin Gold have apparently promised that they will split their chain again and create another coin which is once again easier to mine.
To me, this concept is ridiculous; you can't simply split the chain and form a new coin whenever it gets too difficult to mine again... what would they call the 5th fork down the road?
Bitcoin Gold 5? Bitcoin Bronze minus 2? Bitcoin Gold here we fing go again?*
My Bitcoin Gold Conclusion
For this reason, combined with the fact that there appears to be little communication and planning from the team, I have to conclude with the following:
I believe that Bitcoin Gold is a great concept. It could even rise in value in the short-term as investors simply read about the premise and ignore the details. However, in the long run, it's the details of the project which make this simply unviable as an investment for me
Having said that, there are plenty of people who will disagree with me which is why I've included the following section about how to claim your free Bitcoin Gold on October 25th.
Hint: It's VERY easily to claim and most of you probably won't have to do anything at all


How Do You Claim Your Free Bitcoin Gold?
---
It's pretty simple really; all you have to do is hold your Bitcoin in a wallet where you hold your private keys on October 25th
Do this, and you will be credited with 1 Bitcoin Gold for every Bitcoin you hold. Therefore, if you hold 0.2 BTC, you'll get 0.2 Bitcoin Gold etc.
It's true that some exchanges are also going to credit their users with Bitcoin Gold but not all of them will. Also, it's never recommended to hold any Cryptocurrency on an exchange for 2 reasons;
Exchanges have infamously been hacked in the past and their users' money has been lost
Most, if not all, exchanges hold your private keys for you, therefore, technically they own your Bitcoin, not you!
Hopefully, your exchange should have emailed you to tell if they will credit you with Bitcoin Gold or not.
If they haven't or you're not sure whether your exchange/wallet is compatible to receive Bitcoin Gold, make sure you Google it before October 25th... if you're planning to claim it that is!


Why Am I Not Claiming Bitcoin Gold + Segwit2x Updates
---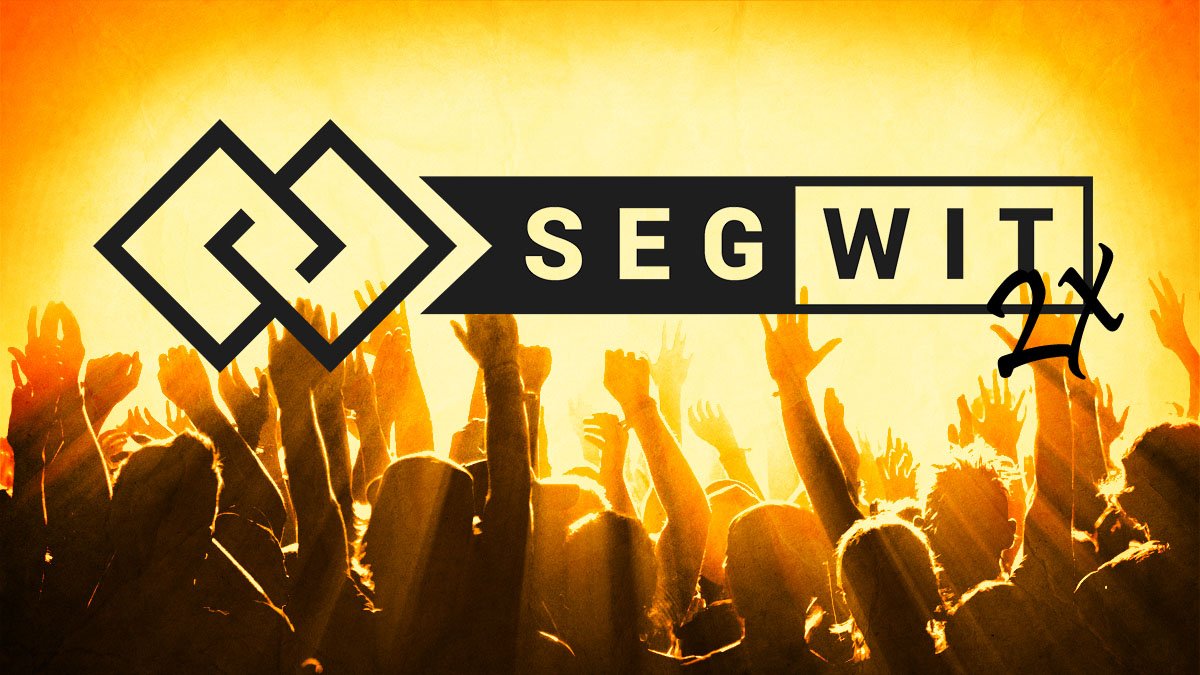 I originally planned to have these as 2 separate sections but, the truth is, they're so interlinked that I can't explain why I'm not claiming Bitcoin Gold without discussing Segwit2x.
As I've already mentioned, the price of Bitcoin has been rising over the past few days as people are looking to claim their free Bitcoin Gold. However, the time which really interests me is immediately after October 25th;
As investors, I hope many of you already know about Segwit2x. If you don't have a quick read of my article from last week about it. Since then, I've been researching more and discovered some interesting results;
In my previous article, I discussed about how to track the progress of Segwit2x based on the miners signalling intention. From the screenshot of the mining pool voting, you can see that the votes towards Segwit2x have increased slightly but remained roughly the same.




So why am I saying anything has changed? The image above is simply the 'signalling' from mining pools and none of them are guaranteed to back the latest update; the 2x part of Segwit2x.
While I personally believe that they will, because it makes no financial sense for them to back out at the last minute, the truth is that it doesn't actually matter that much. Let me explain why;
Last week when I included the link to track Segwit2x for my followers, many people in my Facebook Group messaged me to say that they had never seen this detailed information before. Instead, they had only seen the general news articles that you find when searching on Google for Bitcoin Segwit2x.
In these articles, you'll find regular mentions about how certain mining pools are going back on the agreement and they won't be supporting the update etc.
Will Segwit2x be applied easily or not then? It's impossible to say. Personally, I would tend to go with the more concrete signalling data but, the majority of investors don't even seem to be aware of this and, instead, are reading regular commentary throwing doubt on the matter.
Where there is doubt, investors will switch their money to safer locations and this will cause the market to dip and a dip in Cryptocurrency terms can be huge.
Basically, what I'm saying is this;
Investors are buying Bitcoin in order to claim their free Bitcoin Gold. However, once they've got it, I believe they will turn their attentions to the upcoming Segwit2x hard fork. The uncertainty surrounding this will cause the market to crash just as it did during June and July this year
Therefore, immediately after October 25th, I can see the market crashing. For that reason, I am choosing not to hold Bitcoin on that day because the scramble to sell it as soon as Bitcoin Gold is claimed will probably cause prices to crash very rapidly.
Even worse, I believe that there will be a similar group of investors to me except their plan will be to buy Bitcoin now and sell it before October 25th; they'll make the most of the gains over the next week or 2 and won't have to scramble to sell.
If people are doing that then they could easily cause the price to dip well before the 25th. For me, the risk is simply too great at this time.
And this isn't just Bitcoin either. In fact, I suspect that the current trend of people selling Altcoins in order to buy Bitcoin will continue and then, once Bitcoin crashes, the Altcoins will crash too.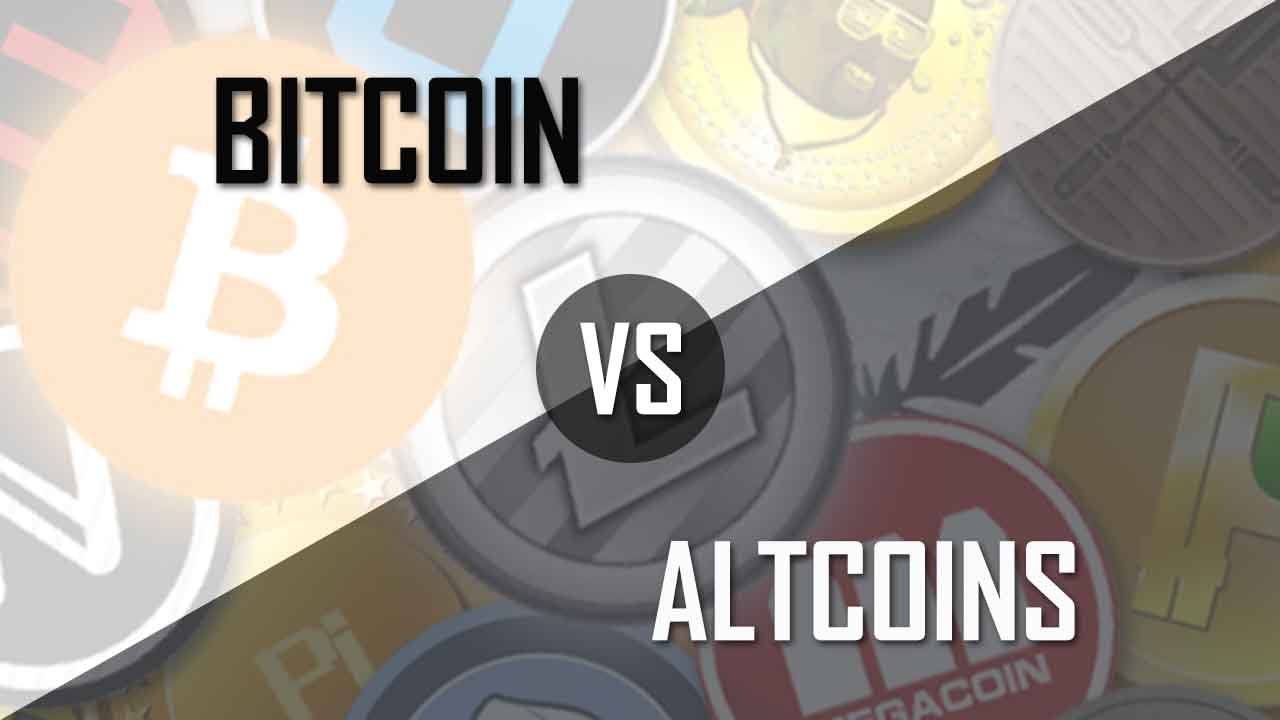 Therefore, altcoins are arguably an even worse investment at this time.
It's for that reason, along with significant expenses in my personal life (paying off Postgrad uni bills so that I can graduate soon!) that I'm currently not invested in the market.
Instead, I will attempt to wait for the market to dip and buy back in at a great entry price. If I'm wrong, I won't miss out too much (10-15%) as I can always buy back in later but, if I'm right, the market could crash 30+% (from the current value of $152 billion to $106 billion is realistically possible).
Therefore, the potential gains from my decision (to exit the market and wait for the right re-entry price) outweigh the potential losses.
Remember this sentence above because it's one of the most fundamentally important aspects for investing.
As a side note, I am 100% in USD Tether for my portfolio but part of this is because of the expensive bills I've had to pay leaving me with relatively little Crypto money and I don't wish to lose it; if I had my previous maximum portfolio, I would have left 20% in the market in order to hedge my bets.
Now that we've covered all of the important information I'm aware off surrounding the upcoming Bitcoin Gold and Segwit2x hard forks, it's time to give an honourable mention to the situation regarding the Chinese regulations


What Are The Chinese Updates?
---
The truth is there isn't much concrete information to update you on here. I've read a few articles about how the Chinese are thinking of reducing their regulations - which I believe is simply a matter of time - but nothing concrete to speak of and I don't want to start spreading potentially fake news so I won't be posting any links.
Instead, I would like to highlight an important article about Japan officially recognising 11 companies as registered Cryptocurrency exchanges. The article is from 29th September so you may have already read it but my point is this;
We don't need China for the success of Cryptocurrencies because, even if they alter Crypto-related companies/operations, another country will simply step up and take their place
Japan has risen in the past couple of years as the true powerhouse of Cryptocurrencies; check out the image below and you can see how 56% of investment into Bitcoin comes from the Japanese.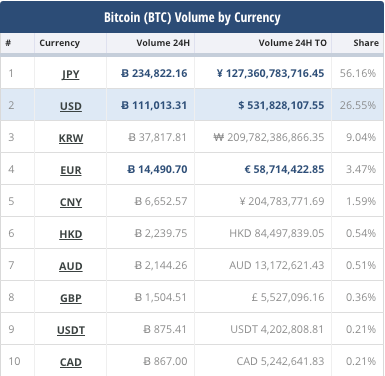 Japan have so far been extremely pro-cryptocurrencies and I expect this to continue. However, if they were to introduce new regulations halting this, it would be devastating for the market, right?
In the short-term, yes, but in the long-term, probably not, because Cryptocurrencies are borderless and another country will simply see the opportunity to fill the void left by Japan and step in.
That's the end of the article, guys, I hope you've enjoyed it - it's taken me all day to write so I certainly hope so! - and if you've found this information useful, please give it a share ;)
The End
---
If you would like to keep follow upcoming posts, come join my Facebook group!
I post more often in the group than on Steemit so it's a much better place to follow too :)
Facebook Group - https://www.facebook.com/groups/1393515590756580/







Peace
Tom