Beyond SBD: A Stablecoin for the World.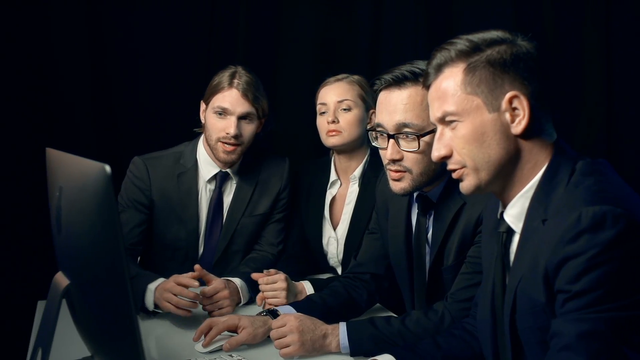 Until the bear market, SBD had been a great means to hold a stable amount of capital for transactions in Steemit. This makes SBD the only stablecoin that had a purpose beyond trading and it had served the purpose of providing a stable store of value quite well.
Stablecoins are one of the best means to shield oneself against the volatility of the market. Therefore, they are naturally in demand by traders. But SBD has shown that stablecoins can be a good channel for value transfer. Right now, 4 of the top 35 coins are stablecoins and they collectively have a volume that's only beaten by BTC. The popularity of stablecoins is undoubtable but the vision behind what they can achieve has been limited to usage in exchanges—till now.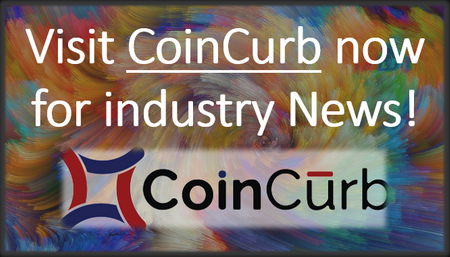 Stablecoins for Commerce
SBD has been successful at providing a means of value storage and transfer in Steemit because it's backed by STEEM. Naturally, the Steemit community has faith in the success of STEEM and thus are willing to accept anything backed by STEEM.
Kinesis is a fintech startup that has a vision to extend stablecoins to the world. To do so, its team has backed its stablecoins with something the whole world has had faith in for millennia: gold. Utilizing blockchain technology to create cryptocurrencies for utility in transactions for global commerce has many benefits but has not been possible till now.
Most existing Crypto is too volatile for merchants to accept and the world isn't ready to accept major coins like Bitcoin as a form of payments. Gold, on the other hand, is a well-recognized storage of value, and it has been for a long time. Kinesis aims to build off this fact to create a stablecoin that any merchant would be willing to accept, thereby carrying the benefits of blockchain technology to global commerce.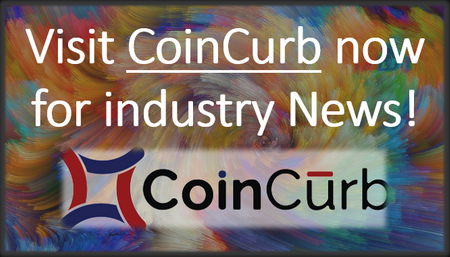 Creating a New Era of Stablecoins
The proposition of tokenizing precious metals is nothing new. However, there's limited utility in simply tokenizing metals just for owning them in hopes of benefitting from the underlying metals' appreciation. Some ICOs have allowed startups to raise capital to buy precious metals and tokenize them. While the tokenization of precious metals has been successfully done, the vision behind them has been as limited as the development of stablecoins.
The proposition of existing precious metal-backed tokens is to provide investors an easy means to buy and sell tokens that represent precious metals; they allow an easy means to invest in precious metals. However, Kinesis recognizes this as an opportunity to create a new stablecoin, one that the world can trust; one that can utilize a tested benefit of blockchain technology (tokenization).
Kinesis is looking to leverage the historic trust people have had in gold and silver.
Gold and silver had been the key means to transact across the world. Even fiat currencies were initially backed by gold. Global commerce's reliance on gold had to eventually end as the metal was difficult to transport and safeguard. However, this hasn't eroded people's trust in gold as it continues to be bought across the world as a means to store value for long-term growth.
Even though gold is no longer used as a means to transfer value or to transact, it's one of the few assets that has constantly increased in value over time. Thus is unsurprising that gold is of the few things in this world that are unanimously agreed to be of value, and gold is one of them. As currencies are able to be a means to transfer value that is unanimously recognized by a population, gold can still serve as a means of value transfer—if the factors that initially ended its usage as a currency are waived.
Tokenizing gold can unlock a new era of gold-based transactions for global commerce.
A New Emergence of Gold
Kinesis intends to build a monetary system that is once again backed by gold. However, this gold will be tokenized, thereby dodging the problems that caused the initial downfall of the gold-based monetary system.
Tokenization is one of the few tried and tested benefits of blockchain technology that has been successfully utilized. It allows an easy means to provide divisibility of an asset while providing an immutable proof of its existence and movement on a ledger. The tokenization of gold is certainly possible and it can be achieved by depositing gold in a trusted vault provider and emitting tokens that represent the gold.
As a gold bar is too expensive to be used for most transactions and is too heavy to be moved around for day-to-day purchases, tokenization makes it possible to make transaction (backed by gold) accessible to everyone thanks to the provision of divisibility.
Moreover, due to the digital presence of tokens, they pose no weight problems. And given that the world is already adjusted to digital payments and money, the introduction of digital gold as a form of money is an unordinary proposition.
Most existing fiat transactions are done digitally. Thus, the world is already utilizing digital money. The usage of physical notes is limited; this implies that the digital nature of tokenized gold would be in line with the vast portion of today's transactions. As people and enterprises have adjusted to using digital fiat, the introduction of digital money (backed by gold) should be smooth. The difference, though, is that gold has many benefits that no single fiat currency enjoys.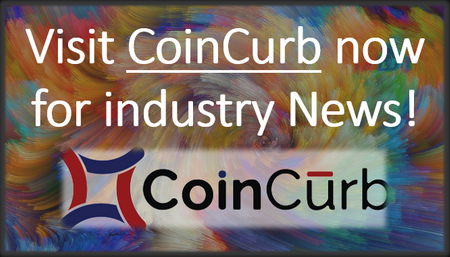 Gold is not the currency of any specific country; Kinesis will be creating a monetary system that won't be impacted by political problems. The greatest factor of tokenized gold is that it revolves around a storage value that is recognized across the world. Through tokenization, people will be able to pay with gold, an asset already associated as the most-trusted storage of value.

Incentivizing Usage
The factor that makes gold so good is that its value is not volatile and appreciates in the long-term. Unlike fiat, which tends to depreciate, this will be the first-ever issuance of money that won't be impacted by deflationary pressures. This factor is what makes gold a globally trusted store of value. However, this, while making a gold-based currency so desirable, also pushes it toward a lack of usage. People have a tendency to not spend good money. Kinesis bases off this reality to build innate incentives into its monetary system that rewards velocity.
Velocity of money refers to the speed with which money is transacted.
Thus, Kinesis rewards people to spend its stablecoins. These rewards will be funded by the fee collection of Kinesis. In fact, the vast portion of the fees being collected will be used to fund the reward system. The fees are nothing to fret over as they are far lower than the current fees we've become adjusted to; Kinesis keeps its fees low due to the fact that it's based on Stellar.
The Infrastructure
A global currency needs to be able to be scalable and Stellar provides that. More importantly, Stellar makes transactions incredibly cheap. These low fees allow Kinesis to have a competitive edge beyond offering a currency backed by gold.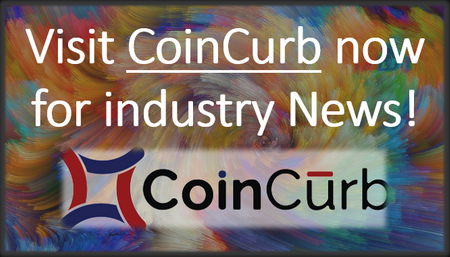 Instead of pursuing a new blockchain development, Kinesis is aiming to leverage its strengths and utilize a well-established blockchain. This gives it the benefit of focusing on its gold-backed payments rather than the technological needs of the underlying blockchain. This passes the technological support burden on Stellar. As Stellar continues to advance its developments, Kinesis will likely be able to offer a constantly growing volume of transactions per second.
Due to Stellar's low transaction fees, Kinesis aims to charge only 0.5% of transaction value in fees. This figure is a small fraction of the 3% fee merchants are charged by payment cards. Thus, digital payments, at present, are more costly than the ones that would be possible through tokenized gold. Cost-savings are arguably the most desirable value-additive any project can offer. While Stellar is an external infrastructural provision, Kinesis has a major internal platform to take advantage of: it's being launched by ABX.

Allocated Bullion Exchange
Kinesis is being created by an institutional-grade bullion exchange, ABX.
While most Crypto developments are in a seed phase, Kinesis is being formed by a well-established exchange and will be able to leverage the network, systems, and experience of ABX. ABX has major clients all over the world and a network of vaults in many countries. Building a monetary system that runs on gold is no small undertaking, but it fits well into the experience set of ABX's team. This will allow Kinesis to swiftly acquire the gold while abiding by all legal regulations, ensuring the project sticks to its roadmap without trespassing any legal or political boundaries.
Also, Kinesis won't need to acquire fresh legal permits and equipment or real estate for vaults. The gold will be stored in a functional network of vaults across the world. This limits the eating of fresh ICO funds and allows the team to point the money towards developing the monetary system itself rather than the foundation needed to get it rolling. With the aid of ABX's reputation, Kinesis has been able to acquire a card provider, thereby allowing Kinesis's gold-backed and silver-backed tokens to be expensible at point-of-sale systems across the world.
To sum up, ABX allows Kinesis to have the internal infrastructure needed for the project's precious metal processes, Stellar provides the blockchain backbone, and partners of both ABX and Kinesis provide the business support necessary to provide consumer-side utility. Kinesis is taking the idea of tokenization to make it possible to pay with gold once again, except now blockchain technology makes it possible to remove all the problems associated with gold transactions while also greatly lowering the cost of payments currently involved with payment cards.

Essential Links
🌐 Website:
http://bit.ly/SteemKinesis
💡 Whitepaper:
https://kinesis.money/documents/translations/kinesis-whitepaper-summary-en.pdf
👨 ANN Thread:
https://bitcointalk.org/index.php?topic=4502836.0
💻 Telegram:
https://t.me/kinesismoney


Connect with me:
https://bitcointalk.org/index.php?action=profile;u=1700741;sa=summary