Who is Satoshi Nakamoto?
Has another time-stamped puzzle tranche been pieced together in the great "Who is Satoshi?" quest?
When talking about the difference between Nick Szabo's (his own) theoretically proposed "bit gold" and Satoshi Nakamoto's bitcoin (released as version 0.1 in the first week of January 2009), Szabo typically credits Nakamoto for implementing a solution to bit gold's problem of ensuring bit gold never ends up in the hands of a single controlling entity. In a post on Nick's blog he is answering a commenter's question in December 1998 about why bit gold would make money creation rely on arbitrary puzzle solutions by miners in the first place. In Nick's reply to this question, posted below, does he have a "Eureka!" moment? (irony of "Eureka" is intended, as Nick is a big study of Native Americans just north of Eureka, CA) Read it for yourself....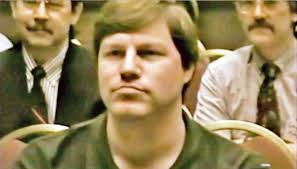 source: Nick Szabo's blog
A commenter named "Byrne" asks...
Why do the puzzling at all, rather than issuing a fixed amount of currency inflated at a predictable rate, with unique identifiers for each unit of currency?
nick said... (replies)
" This is an interesting idea, something like the idea that the Fed should follow a simple algorithm rather than trying to outguess markets. But the real question for beating bit gold is how do we do this without having to put full trust in third parties? If we can figure that out, we've come up with something better than bit gold. ("We" as usual on this blog being just whoever wants to explore the possibility, not "the government" :-)
Real trusted third parties, whether central banks or private note issuers, have always been tempted to overextend and overinflate, although occasionally the reverse happens. They are also vulnerable to government takeoever. Any algorithm, like the gold standard of old, is likely to be modified in a "crisis": a trusted third party cannot make a strong credible commitment to keep running the same algorithm.
Possibly the money issuing algorithm could be run by many parties in parallel manner, a technique known as Byzantine agreement. Indeed, this is the same technique used to run the bit gold title registry. All participats would agree to (1) generate a fixed number of unique (large random) numbers each week, (or a number inflated by some predictable algorithm), and (2) assign each by some fair algorithm to one of participants. Each timestamped random number becomes a rare collectible, like postage stamps. I can see where this would work! It will take quite a bit of thinking over, though, as we've eliminated one of things that bit gold users can approximately prove, i.e. the original cost of the gold.
Byzantine security is far from perfect. In layman terms it just means that when everybody sends everybody else the same message, far more people have to be corrupted in order to fake the message than if the message is sent through one or a few people. Thus any given party is trusted only to a very small degree, but there is still that small degree of trust. There is a much stronger temptation here than with bit gold to inflate the currency, since it can now be costlessly "printed" instead of "mined": it's much more likely that a sufficiently large number of people could be corrupted. Still, it's an intriguing idea worth developing even if for no other reason than it gives us another concrete plan to compare bit gold to. "
Read the paragraph again where he starts with "Possibly...". This suggestion by himself, is exactly what he credits Nakamoto as doing to solve the last "problem" with bit Gold, and credits as the biggest difference between bit Gold and bitcoin. Don't these type of Eureka! moments happen frequently? During communication with a minion or listener, one finds an inner truth or solves a long-running problem inside one's own head simply by conversing with someone who doesn't quite understand everything. In short, perhaps it is human nature for every Alexander Graham Bell to have his "Watson"?
In the words of Szabo while listing reasons he is not Satoshi:
"3) Nakamoto improved a significant security shortcoming that my design had, namely by requiring a proof-of-work to be a node in the Byzantine-resilient peer-to-peer system to lessen the threat of an untrustworthy party controlling the majority of nodes and thus corrupting a number of important security features. Yet another feature obvious in hindsight, quite non-obvious in foresight."-- Nick Szabo
Please note, Szabo's comment (inside his own blog post, and copy/pasted above) answers his own problem! More importantly, the time stamp for this possible "Eureka!"-moment occurs December 27, 2008, a full week prior to bitcoin's storied release. Nick might argue that altho he might have discovered the same solution which "Satoshi" later used to make bitcoin leakproof vs Nick's bit gold, he wouldn't have had enough time to implement it? If Szabo already had a running system using Byzantine Agreement to solve his double-spending problem (ledgers), could he simply have ported that same code into the mining algo? In other words, if you were already using a similar algo for something else within bitcoin development, you wouldn't need to completely re-invent the wheel to patch up bitcoin code-- ASSUMING "Satoshi" had already completed the programming for most of bit gold by then.
Are you asleep? What we are supposing, is Nick Szabo's PRIMARY excuse for why he's not Satoshi, might be contradicted inside his very own blog. Szabo suggested using a "Byzantine Quorum System" as far back as 1998:
http://nakamotoinstitute.org/secure-property-titles/
That's more than a full DECADE before bitcoin used same concept to secure its mining system for coin creation.
We leave it to the readers, and the comments section, to answer the following questions:
#1 Would Nick Szabo have enough time from December 28, 2008 until January 3, 2009 (first bitcoin "genesis" block created by Satoshi) to implement this new thought about securing his mining network into his source code? Remember, Nick during 2008 constantly uses the phrase "we", so it's likely he's not coding alone-- and this is possibly a very important piece to the "Who is Satoshi" puzzle (pun intended, again, as bitcoin is ALL about puzzles)
#2 Has anyone ever asked Nick directly how much bitcoin he might own. Literally EVERYONE in crypto has their own unique crypto story, and whose would be more incredible than Nick's? Here's a guy who according to himself wrote the prototype for bitcoin, but never got to "cash in" on the concept bc some unknown entity supposedly coifed the idea away from him and printed tens of millions of bitcoins for himself before the first bitcoin PAYMENT (to Hal Finney) was even made!
#3 The last piece of Szabo's "Who is Satoshi" puzzle:
Instead of my automated market to account for the fact that the difficulty of puzzles can often radically change based on hardware improvements and cryptographic breakthroughs (i.e. discovering algorithms that can solve proofs-of-work faster), and the unpredictability of demand, Nakamoto designed a Byzantine-agreed algorithm adjusting the difficulty of puzzles. I can't decide whether this aspect of Bitcoin is more feature or more bug, but it does make it simpler.
We do not pretend to have as much proof for this solution to a bit gold problem, as the one Nick Szabo seemingly solved himself before bitcoin release, but we DO know that Szabo WAS thinking HEAVILY about this problem BEFORE bitcoin was released. In fact, the GREAT IRONY of how one KNOWS Nick was thinking hard about this last problem, is in the very blog post we're referencing here (albeit via the comments, not the article Nick wrote). Here's the full article, the ENTIRE PREMISE of which is talking about how to measure varying "hashcash-y" tokens as equal commodities, rather than become a problematic system of "collectibles" (like cryptokitties for instance) which cannot run accounts simply:
http://unenumerated.blogspot.com/2008/04/bit-gold-markets.html
If you read his post, he's brainstorming for a solution to his own problem. Later he claims Satoshi solved this problem, and therein lies the last piece of the "Who is Satoshi" puzzle. We propose his closest confidantes, or he himself in the final critical days, solved their own problem here. After all, solutions are mostly found closest to crunch time, no? "Just Do It" Nike says, as practically the 3-word simplification between the difference of good ideas and EXECUTED good ideas. Wanna work out the kinks to something, put a date on final product, and then scramble to patch up all possible flaws. This is how Apple inventions all happened, no? Steve Jobs, standing over shoulders asking when it will be done, and delivering critical feedback on whether solutions are good enough as chief visionary of how technology SHOULD work.
#4 Social experiment
If solutions to all the problems a finished product might have, occured randomly, they would span the entire life of the idea-to-implementation timeline. But do they? Don't MOST problems get solved closer to the final product date? Just look at bitcoin, the beginning seeds for a de-centralized cryptocurrency were sown in the 1990s with CypherPunks and perhaps even earlier with the invention of large prime number crypto. But as Nick points out, there were hard-to-see problems which had to be solved to make everything work right. What is the probability those small solutions which make up the whole of bitcoin system, were solved closer to the date of release for bitcoin 0.1?
Again, we leave these questions for your solutions in the comments.
"We are all Satoshi"
We propose Satoshi Nakamoto is a team of coders, under the guiding spirit of Nick Szabo who checks off EVERY box for credentials (which Nick actually listed in his blog) a Satoshi would need to have....
#1 Libertarian mindset, check.
#2 Crypto expert, check.
#3 Didn't believe gold or e-gold was good enough, due to central-authority problem, check.
#4 Understood what "MONEY" is, at a deep enough level to establish one from scratch and impose it on earth's entire society of humans. No small task, one would mostly likely need to be a deep study of human history.
#5 Has coding chops to not have wool pulled over the eyes (like, eh hem, the WINKLEVOSS'S) by anyone working with him. check, Szabo had a programming undergraduate degree from Univ. of Wash.
#6 And this is specifically Nick's: A potential Satoshi would likely have read and accepted Nick Szabo's bit gold publishing. Nick himself defines this small group as Hal Finney, Wei Dai, and himself!
Satoshi Nakamoto is likely all three of these gentlemen; after all, who do you think made the first phone call? Bell called Watson, his trusted "Chumley" to Satoshi's "Tennessee Tuxedo". This is our strong supposition, and we think the circumstantial evidence has piled up to the point of no return.
Hal Finney is Satoshi Nakamoto
Wei Dai is Satoshi Nakamoto
Nick Szabo is Satoshi Nakamoto
I am Satoshi Nakamoto
WE ARE ALL SATOSHI NAKAMOTO!