Bitcoin is surpassing $8000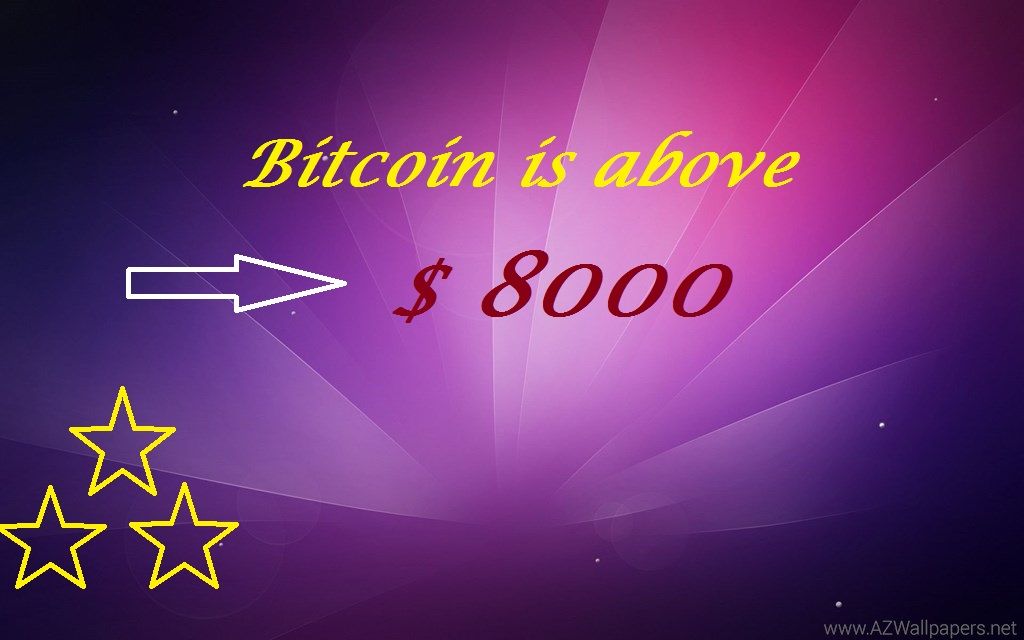 BTC broke all records today for the first time in during nine years due to its extending cost above $8000 which is the heart touching news for all BTC users. After this Bitcoin miners are more active to move ahead with the further progress of BTC.
Bitcoin is becoming more and more enthralling for traders, investors and all bitcoin users day by day because BTC's prompt increasing cost surprised after recapturing low price record in previous last two weeks.
So this year the significance of the cryptocurrency market has rushed ascending more than 1,200% and today according to Coin Market Cap these digital strengths rose to $230.9 billion.