Abrupt Increase in Bitcoin Cash Price
Bitcoin Cash Price has surpassed the $2000 mark and it was gaining pace . Its price was eyeing $3000 and it was expected that it would reach their soon. Hard fork on Bitcoin that was not beneficial for Bitcoin community was called off but the coin created after the hard fork in August that was not appreciated earlier has now its volume among top 3 crypto currencies is a proof of acceptance by the society.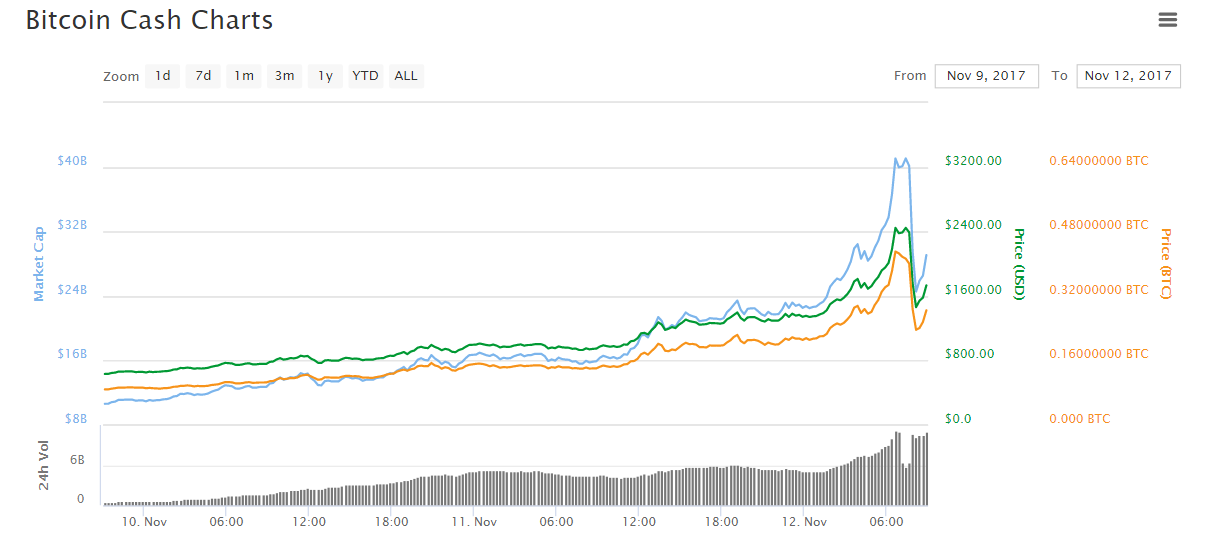 Source: https://coinmarketcap.com/currencies/bitcoin-cash/
There is a steep bullish trend line as its price crossed the $1000 mark 2 days ago. Current price of BCC is around $1600 and it will increase further. During pump in its price there is dump in bitcoin price. Bitcoin price which was around $7600 few days ago is now around $6200 but was traded as low as $5500. Bitcoin Cash volume overtook the volume of Ethereum for some time and it became the second largest crypto.