SUMMARY
I am a Technical Analyst and use Elliott Waves to carry out price pathway discovery. The most basic rule of Elliott Waves is that after five waves, there is a requisite three wave retracement. From a Big Picture perspective, Bitcoin is fast approaching the terminal end of the last fifth wave. This means extreme caution needs to be exercised! Please allow me to explain. I write this analysis to help and do no harm.
The chart below shows there remain probably less than $2,000 in price increase before wave 5 (blue circle) of v (white circle) of V (blue) becomes complete. Once Bitcoin hits $6,200 or so, that would mark the blue circled wave 3, followed by a correction to around $5,500 marked by blue circled 4 and then a final last hurrah rise to around $7,200 to $7,700 for the top. This top would represent the five wave completion (Capital blue roman numerals I, II, III, IV, V).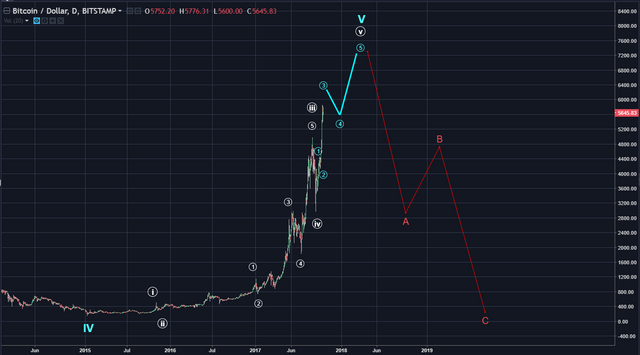 Since every five wave motive is followed by a three wave retracement, that correction pathway is shown by A,B,C (red). The red A wave down of the correction would surprise most, be swift, terrifying and unbelievable. I'm projecting Wave A's low to be around $2,900 and this could be characterized by sudden and massive inflow of sell orders that paralyze the exchanges and thus possibly cause a bidless market. Price gap downs could be common as well as lost or mistaken orders. Margin calls could become too many to handle and so exchanges might take drastic actions of freezing wallets or denying withdrawals. This Wave A (red) will be followed by Wave B up (red). During this temporary rise, fear sentiment will again start to be relieved and all's well messages might be put out by the cryptosphere leadership. Sentiment might even return to being partly euphoric. These are the common sentiment attributes of Wave B ups. Once Wave B completes, Wave C down will strike the final blow such that at its terminal end of the decline, Bitcoin could be outright hated by those who had loved it. Many could have their accounts wiped out by margin calls. Those who ran to altcoins to escape the downturn could also realize that it was to no avail. Governments will find greater ammunition to ram more regulation for the safety of the people. Perhaps some ICO founders accused of pump and dump schemes could also be struck with legal actions by the SEC. The calamity will be epic!
The Great Oracle of Omaha once said: "Be Fearful when others are greedy and greedy when others are fearful."
At the terminal end of the A,B,C retracement, there will be some with the courage to buy bitcoins. These will have probably taken their profits at or near the terminal end of the Wave V top. These brave souls will know that buying when sentiment is so one sidedly negative towards Bitcoin is the best time to buy. They will buy quietly and calmly..with confidence, with discipline and experience.
The below chart is a logarithmic chart of Bitcoin's price. It shows that once the A,B,C (red) correction completes, it will represent the buying opportunity of a lifetime. It will be at this point where new zillionaires will be seeded. The new Roger Vers will be minted. This is because once the ABC correction completes, a trend turn will occur and this turn up will create new wealth to near unimaginable levels. The chart below shows $37,500 could be well within the post ABC correction milestones.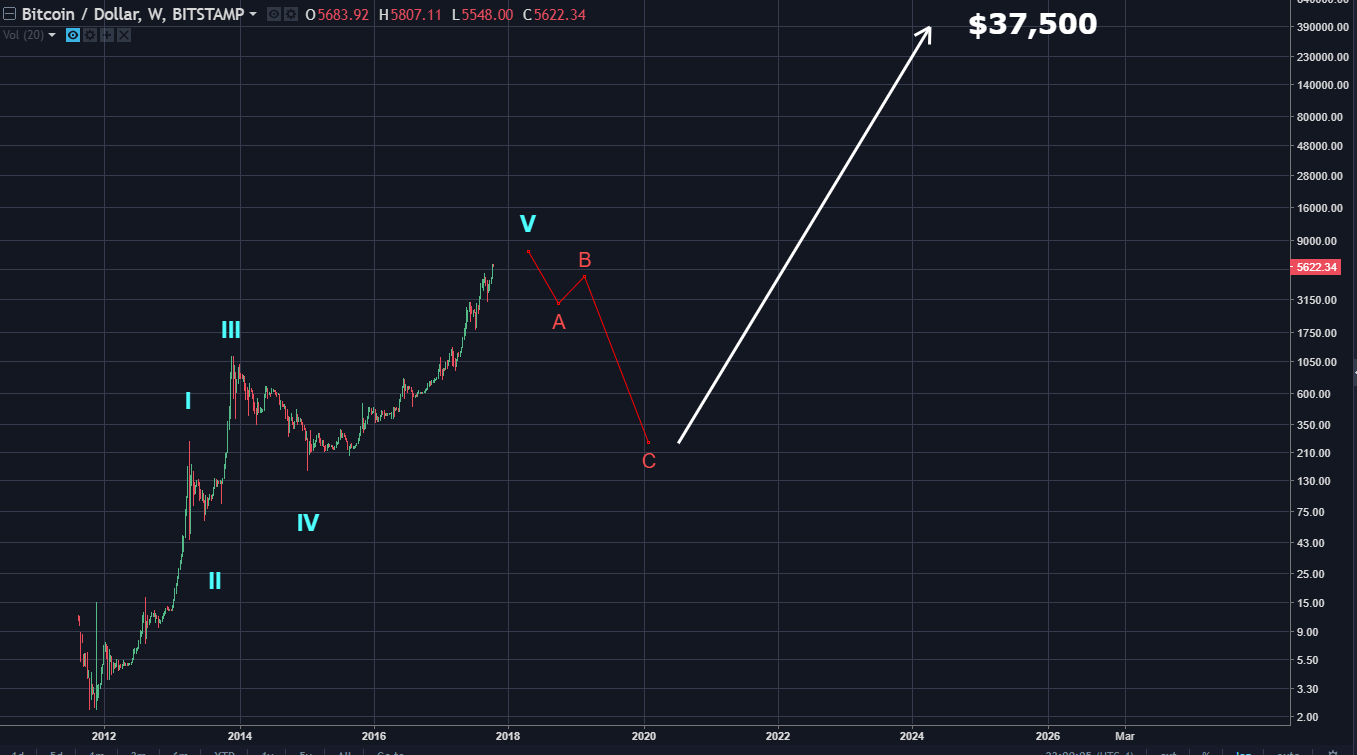 Please consider viewing the video analysis for full scope and details:
--


If this blog post has entertained or helped you to profit, please follow, upvote, resteem and/or consider buying me a beer:
BTC Wallet - 19gHMJc9wi9KkP47wokz8y4cFNgz1kAAUE
ETH Wallet - 0xf83641dbf1a53498eae6d0d568c969790da48a36
LTC Wallet - LU1mEw1LHvffoWf9VDEVdP7Day4jv6VLqu
EOS Wallet - 0xf83641dbf1a53498eae6d0d568c969790da48a36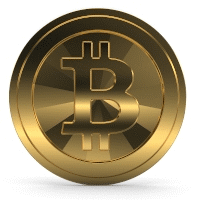 Legal Mumbo Jumbo
: This is only my opinion, make of it what you wish. What does this mean? It means it's not advice nor recommendation to either buy or sell anything! It's only meant for use as informative or entertainment purposes.**