BITCOIN (BTC): Beware of The DOUBLE TOP Pattern

Bitcoin (BTC) has all the classic trajectory to putting in a Double Top, Bearish Reversal, Pattern. The second top forms as a repeated attempt to generate a new high but either fail before or puts in a marginable higher high. It's a serious reversal pattern and to be watched carefully. Place safety stop limits because once a reversal is triggered, the price goes down swiftly.
Haejin is now adamantly saying: NOW is NOT the time to be taking BUYING actions with Bitcoin but Profit Taking SELL Actions!!! Soon, Haejin will be pounding the table with this message.
The decline from this Double Top could retrace to $2,024 or 0.618 (61.8%) fibbonacci level.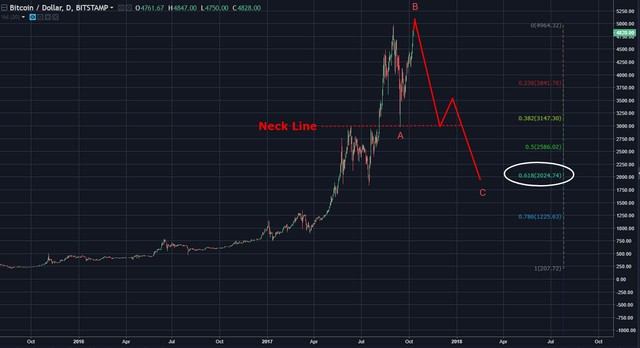 ( @ChangeforaBuck was astute to identify this double top pattern potential in the comments...good eye!)
Here is a didactic explanation of the Double Top Technical Pattern: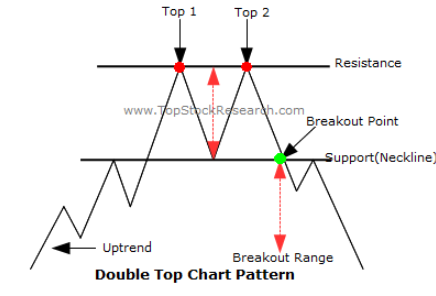 http://tutorials.topstockresearch.com/TutorialsOnDoubleTopChartPattern/TutorialOnDoubleTopPattern.html
--

If this blog post has entertained or helped you to profit, please follow, upvote, resteem and/or consider buying me a beer:
BTC Wallet - 19gHMJc9wi9KkP47wokz8y4cFNgz1kAAUE
ETH Wallet - 0xf83641dbf1a53498eae6d0d568c969790da48a36
LTC Wallet - LU1mEw1LHvffoWf9VDEVdP7Day4jv6VLqu
EOS Wallet - 0xf83641dbf1a53498eae6d0d568c969790da48a36
Legal Mumbo Jumbo: This is only my opinion, make of it what you wish. What does this mean? It means it's not advice nor recommendation to either buy or sell anything! It's only meant for use as informative or entertainment purposes.**