Bitcoin, Ethereum and Monero Mining hardware: What awaits us by the end of 2018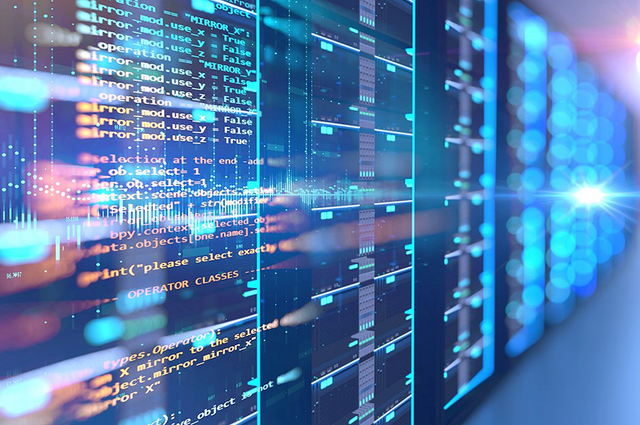 Bitcoin mining and the associated power consumption are much discussed topics. But other cryptocurrencies like Ether and Monero also want to be mined. What's in the pipeline for mining hardware by the end of the year?
Ethereum mining with ASIC technology
At Ethereum, it is questionable whether it is even worth investing in new mining hardware. Although the Chinese manufacturer Bitmain has launched the first Ethereum Miner with ASIC technology with the Antminer E3. However, experts assume that cryptocurrency mining will soon shift from Proof of Work (PoW) to Proof of Stake (PoS). Validators could then vote on the validity of new blocks. The more ether a validator possesses, the higher its voting rights are weighted.
Already last year, the "Casper" protocol was introduced, with which this conversion at Ethereum could be accomplished. First, it could happen that a mixture of PoW and PoS is used for the mining. Later, it should then be completely switched to PoS.
However, as decided recently at the Ethereum Core Devs Meeting, the Difficulty Bomb is postponed for a year. The Difficulty Bomb will dramatically increase the difficulty of mining at a set point in time and is a first step in the transition to a PoS system. Postponing these has delayed the one-year time minings in the Ethereum network are attractive. Nevertheless, many miners are now increasingly switching to hardware that they can use for other cryptocurrencies.
#Bitcoin mining: Kamikaze chip with low power consumption
In autumn 2018, according to the manufacturer Triple-1, a new Bitcoin mining hardware will be available, which is characterized by a high capacity and low power consumption. For miners from Germany and other Western countries, this has the advantage that they are no longer very much inferior to the big miners from countries with low electricity costs.
The ASIK chip named "Kamikaze" should have a performance of at least 300 GH / s and thus has a four times higher performance than conventional hardware. At the same time, the power consumption of the hardware should amount to only half of the current 16-nm chips. A price for the new mining hardware is not yet known, but it is expected to be available from this fall.
GMO B3 with a hash rate of 33 TH / s
The GMO B3 is an upgrade to the first published in early June predecessor B2 of the Japanese manufacturer GMO. The power consumption is about 103 W per TH / s. With the hardware, users can mine SHA256 coins as well as Bitcoin and Bitcoin cash. Power consumption and optimal hash performance can be optimally adapted to the environment with the help of a new function. This feature, not included in the previous model, can be executed automatically or manually.
Another advantage is that you can monitor the operation online and it is possible to connect up to 32 of the devices in series for better results. The payment of the hardware can not be made only in US dollars, GMO also accepts Bitcoin and Bitcoin cash as a means of payment.
The delivery of the new GMO hardware should take place according to the manufacturer in November 2018. Customers can pre-order the device now. The price is $ 1,999. Anyone who already owns the predecessor GMO B2, which was released in June, can exchange it for free against the B3.
Squire Mining Ltd is driving the development forward
With $ 25.5 million in funding, Canadian investment company Squire Ltd is active in the cryptocurrency sector. In addition to its own mining facilities, the sale of mining hardware should also be part of the company's business areas. For this purpose, a contract with the chip designer Peter Kim was already closed in March of this year. The aim is to jointly develop and market the next generation of 10nm ASIC chips. Whether products from Squire Mining Ltd will be available this year is still questionable.
New trend? Various everyday devices for mining cryptocurrencies
An often-discussed problem with bitcoin mining is heat generation. But here too there are solutions. Thus, the manufacturer Qarnot has already developed a heater, with which the users can mine cryptocurrencies. The heat generated during operation of the device is used sensibly. However, the device is less effective than most other mining hardware: the cryopotami would need to be in continuous operation for one year before the cost of the device would be recouped by mining.
Still, the idea seems to be popular with buyers. That's why other manufacturers are now catching up: for example, Canaan wants to launch a mining television. This could possibly still end of 2018 to buy.
Bitcoin mining while surfing
Chinese crypto company Bitmain has announced it will release a WiFi router that will allow customers to mine cryptocurrencies while surfing the net. Again, the effectiveness is expected to be significantly lower than that of classic mining hardware. However, since the device should already be available at a price of less than 60 US dollars, it may represent an interesting entry point for many newcomers to crypto-mining.
With different devices, it should then be possible to mine different crypto currencies. The mining is to be realized over the Antpool of Bitmain. Every user can check their mining status via their own account and thus always has an overview of how much performance he has already achieved with his router.
Conclusion: Rapid developments bring many surprises
The hardware manufacturers are always bringing new devices to the market, which can provide ever higher performance in bitcoin mining. This makes the mining of cryptocurrencies with older technologies increasingly difficult.
With some cryptocurrencies, there is a danger that mining giants will soon spend more than half of their computing power and control the network. To prevent this, updates are being made to some cryptocurrencies, making it difficult for professional miners to do the work. Other currencies are increasingly switching from PoW to PoS, so you hardly need any computing power for the mining and the hardware is thus redundant.