Rovereto: Italy's Bitcoin Valley – What Can You Do There?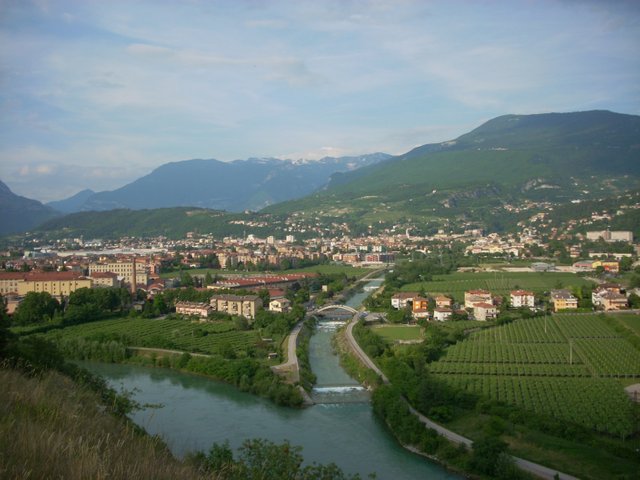 We have all heard about the Swiss city of Zug, which is the crypto valley of Switzerland. There, blockchain enterprises, cryptocurrency-related start-ups, and mining companies have their operations and are trying to prosper. We can also mention that the public transport can be paid with virtual currencies.
But Italy has also an important crypto 'sanctuary' that is located in the city of Rovereto. People in this town is able to buy things with virtual currencies and pay employees with Bitcoin or another cryptocurrency.
Rovereto: Italy's Crypto Valley
Rovereto is located in the north of Italy in the Trentino's region which is located in the Vallagarina valley of the Adige River. The city is full of story and it has a very rich culture that comes from old centuries.
Of course, there are many things to do in the city, but one of the most interesting facts is that it has one of the most important virtual currency communities in Italy and Europe. In the city, it is possible to pay almost everything with cryptocurrencies, including a beer at a pub, cigarettes, or just something to eat on a restaurant.
Marco Amadori, one of the first Bitcoin and crypto users in Italy commented about the city:
"Here in Trentino we are at the forefront of these developments, my intention is to make our province a perfect Bitcoin Valley. It could be a unique occasion for attracting enterprises, industries, create wealth, re-launch the territory. The train has jus left, and during the coming years it will gain greater speed. We can stay inside and see everything sitting on a first class seat, or maybe directly on the locomotive."

 
At Rovereto, there are important developers working day after day with different enterprises from all over the world. It is important to mention that the city is just 35,000 inhabitants, according to Wikipedia. But at the same time, there are 70 different shops that accept bitcoin and other virtual currencies, which is quite surprising.

 


Arnhem Cryptocurrency City


 

Another important city related to Bitcoin's culture is Arnhem, which is located in the Netherlands. Arnhem Bitcoinstad – also known as Bitcoin City – has been created by three Bitcoin enthusiasts that decided to be able to spend bitcoins in their own town.

 

In order to do so, they have been trying to convince local bars, restaurant owners, and other places to accept bitcoin payments. At the moment, there are more than 100 places that accept virtual currencies and some of the places offer discounts when paying with this famous digital coin.

 

The city is also hosting different bitcoin events and has a very active crypto community that expands day after day. Moreover, its economy has received an important support with the implementation of crypto-related payments.

 

As cryptocurrencies grow and expand there will be more places that will be ready to accept crypto payments. People are starting to be aware of the many benefits that cryptocurrencies bring to the economy.


---

Posted from my blog with SteemPress : https://bitcoinhub.co.za/rovereto-bitcoin-city/

---