According to Research Tether May Have Been Used to Manipulate Bitcoin's Price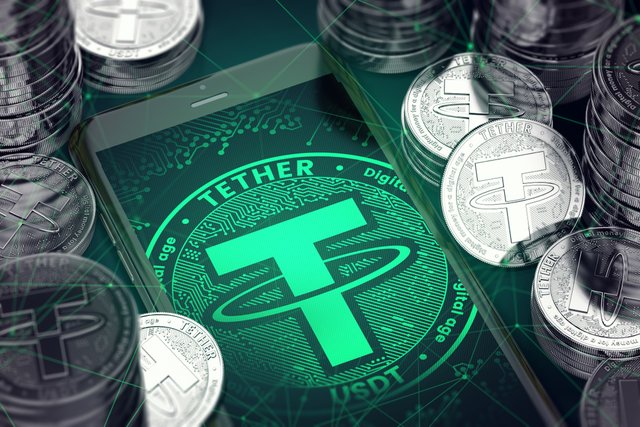 There have been several rumors regarding Bitcoin and its price. Was it manipulated as some regulatory agencies around the world are pointing? Well, according to a study conducted by researchers at the University of Texas at Austin, Tether (USDT) manipulated Bitcoin prices.
Tether and Bitcoin a Story of Manipulation
A professor at the University of Texas that specializes in finding fraud in financial markets, revealed in a paper that Tether has been used in the exchange Bitfinex to help Bitcoin price when it dipped. Tether is one of the most important virtual currencies in the market, but it is a special one. It has been created as a stable coin that helps users in crypto-to-crypto exchanges hedge against volatility in the market. The currency is tethered to the US Dollars, which means that it has a price of 1 USD per coin, and it does not change if Bitcoin falls or grows, the price will always be stable.
According to the enterprise behind Tether, for each USDT in the market, there is a physical US dollar backing it. The problem is that the company was never able to prove that, and audits were conducted without so much credibility about that. The report says that Tether has been used during market crashes to support bitcoin's price. Several times when the market was down, Tether decided to print USDT, send them to the Bitfinex exchange, and help Bitcoin's price to stabilize.
Bitfinex Chief Executive Officer JL van der Velde, commented in a statement:

"Bitfinex nor Tether is, or has ever, engaged in any sort of market or price manipulation. Tether issuances cannot be used to prop up the price of Bitcoin or any other coin/token on Bitfinex."
 

When Bitcoin's rice fell, said one of the experts that wrote the paper, purchases with Tether tended to increase, helping to reverse the decline. But if Bitcoin started to grow again, the reverse effect did not occur. That means that Tether was mainly used to sustain bitcoin when falling, and let it grow when trading in a bull market. Moreover, John Griffin, one of the co-authors of the paper, explained that Bitcoin purchases using Tether increased just below multiples of 500. But an interesting thing that is linked with it is the fact that the pattern is only present in periods after the printing of Tether, and in the Bitfinex exchange.

 

At the moment of writing this article, Bitfinex is one of the most important cryptocurrency exchanges in the world handling more than $860 million dollars in the last 24 hours. The most important trading pairs on the exchange are BTC/USD, ETH/USD and EOS/USD accounting for almost 70% of the total trading volume. Bitfinex has 79 different trading pairs that include important currencies like Bitcoin Cash, IOTA, Ethereum, Litecoin, Ethereum Classic, Monero, NEO, and Zcash.

 

"The hype in cryptocurrencies isn't just 20-year-olds buying Bitcoin in their garage," Griffin said. "But there are big players moving the market and having a huge price impact."




---

Posted from my blog with SteemPress : https://bitcoinhub.co.za/tether-was-used-to-manipulate-bitcoins-price/

---