🚀🚀Bull Run Imminent!?🚀🚀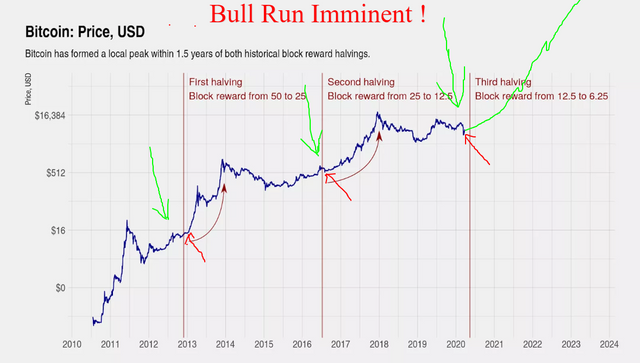 Looking at this Bitcoin chart we can only deduct that what happened in the past in 2012 and in 2016 will happen in 2020.
I surely hope so, but in reality, that might not happen.
Bitcoin will be mined even if it drops to $4k or under, Bitcoin won't die regardless of its price, new mining machines will still be profitable, hash rate will adjust accordingly and miners will still be in the game for the long term.
Long term Bitcoin might take off, it might reach $100,000, but I think that will take a couple of years.
Best of luck to all hodlers!
Keep steeming!