History of Cryptocurrencies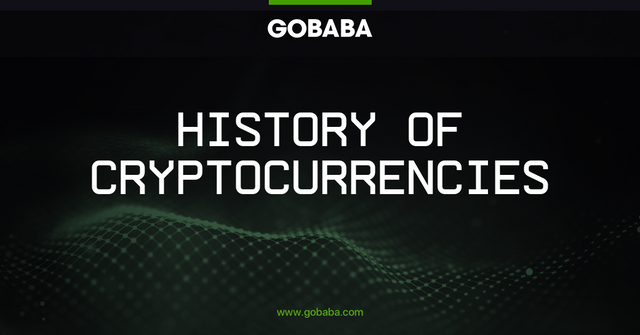 Before there was Bitcoin…
Even though Bitcoin is the first cryptocurrency to be successfully established, there were previous attempts at creating an online currency with encrypted ledgers. The most notables among these were Bit Gold and B-Money — neither of which never developed fully.
The birth of Bitcoin
October 31st 2008 marks the birth of Bitcoin. It is hard to believe that it has been exactly 10 years since the conception of the idea of an "internet currency". Over these years there have been many milestones along the way for cryptocurrencies.
Let's take a look at some of the most notable milestones:
The first couple of milestones for cryptocurrencies were the domain name registration for bitcoin.org on August 18th, and then, on October 31st, the publishing of a paper named "Bitcoin: A peer-to-peer Electronic Cash System" by a mysterious "Satoshi Nakamoto", who claimed to have designed bitcoin. That's how things got rolling 10 long years ago.
The first ever transaction
The first bitcoin transaction successfully took place when Satoshi Nakamoto sent Hal Finney, a computer programmer, 10 bitcoin (BTC) on January 12, 2009.
Also in 2009, the Bitcoin software was made available to the public for the first time. This date also marks the beginning of Bitcoin mining; allowing new Bitcoins to be created and transactions to be recorded on the blockchain.
Bitcoin hacked and valued for the first time
In 2010, on August 15, Bitcoin was hacked due to a major vulnerability in the system. An unusual transaction of 184 billion BTC was detected by a developer named Jeff Garzik.
Same year, someone decided to sell Bitcoins for the first time–exchanging 10,000 Bitcoin for two pizzas. We did the math for you, if the buyer still has those Bitcoins, at today's prices, they are worth more than $60 million.
First alternative cryptocurrencies — or should we say rivals?
Bitcoin's increasing fame and the popularity of the concept of decentralized and encrypted currencies, resulted in the emergence of first alternative cryptocurrencies. These are now known as "altcoins" and most of them claim to have improved on the original design; some offering greater speed, lower fees, anonymity, etc.
The first three to emerge were Namecoin, Swiftcoin, and Litecoin. There are currently over 1,000 cryptocurrencies circulating on exchanges.
First major price crash
In 2013, shortly after Bitcoin reaches $1,000 in value, the price plummeted to around #300. People who had been invested in it at this point suffered large losses. It would be more a painful two years before the price of one Bitcoin reached $1,000 again.
The "fork"
Also in 2013, Bitcoin holders failed to agree on a new rule base for Bitcoin transactions, resulting in a "fork" and that split the blockchain literally into two.
There were two networks operating at the same time for about six hours on two different versions of the transaction history. This is said to have resulted in the above mentioned drop in value.
At that time, a number of countries were attempting to work out how to deal with cryptocurrencies. Thailand banned Bitcoin, making it illegal to trade cryptocurrencies. German Ministry of Finance stated it would not "accept it as an official currency" but rather as a "unit of account". This was the first ever mention of a framework to tax cryptocurrency transactions. The People's Bank of China prohibited financial institutions from using Bitcoin entirely. Naturally, this caused another drop in value. Meanwhile in Vancouver, Canada, the first bitcoin ATM was launched with success.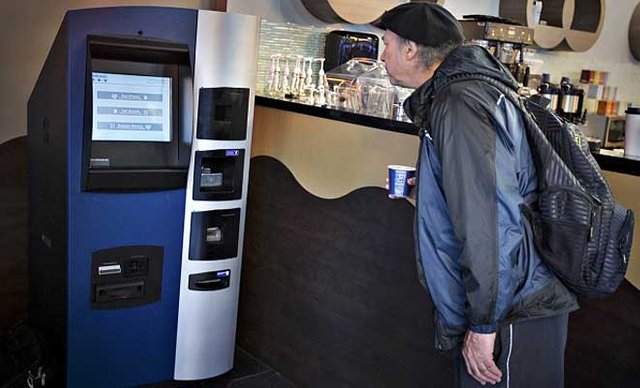 Mt. Gox files for bankruptcy
2014 signalled it was going to be another tough year. In February 2014, Japanese cryptocurrency trading exchange Mt. Gox filed for bankruptcy protection and left thousands of investors out of pocket.
On the other hand, as a powerful illustration of Bitcoin's popularity and in much needed good news, Microsoft allowed its users to make purchases with Bitcoin.
Stealing Bitcoins thunder; Ethereum
2016 was a great year for crypto enthusiasts with Ethereum and ICOs coming into our lives. The enthusiasm around the Ethereum platform grew much quicker than anticipated.
Check out our article on Ethereum here: https://medium.com/gobabaexchange/cryptofacts-2-what-is-ethereum-eth-938bc221ce95
Ethereum's arrival also marked the emergence of Initial Coin Offerings (ICOs); fundraising platforms to offer investors the chance to trade startup venture stocks or shares almost immediately after the public offering. Although there were warnings against ICOs in the US. SECs warned investors that due to the lack of oversight ICOs could very well be scams or ponzi schemes. This did not stop people from going on an ICO craze. Not to much surprise, the Chinese government banned them outright.
2016 was the year cryptocurrencies were becoming increasingly more mainstream each day. Number of Bitcoin ATMs reached around 900 that year. On major news for the cryptocurrency world, Uber switched to Bitcoin payments in Argentina to overcome a legal issue in the country — demonstrating the power of the framework and the trust people in technology put in it.
The "fork" revisited
The much anticipated "Bitcoin cash hard fork" finally occurred in 2017, splitting Bitcoin into two cryptocurrencies: BTC and Bitcoin Cash.
Japan passed a law approving Bitcoin as a legally accepted payment method. Norwegian bank Skandiabanken integrated Bitcoin accounts and recognized Bitcoin as an "investment asset" as well as a payment system.
With developments like these, 2017 was the busiest year for cryptocurrencies. The price of Bitcoin kept ascending. By June, it was worth $3,000.
For the rest of 2017 Bitcoin and most altcoins were on an uptrend. At the end of December, Bitcoin reached a peak -and an all time high- of $19,783 per Bitcoin. More people and companies flocked to the trend and chased it as the price kept rising. But, this would not go on for long.
Present day
2018 has been a tough year so far for cryptocurrency enthusiasts all over the world. Even more so for "hodlers"; the ones who held on to theirs expecting the price to keep going up. However, with many of the people selling their Bitcoins, the price has steadily dropped all year. As of this writing, Bitcoin's price is around $6,300.
The future accepted
Despite the dramatic drop in price, cryptocurrencies and Bitcoin continue to pave the way for the future of financial transactions.
This year, Samsung confirmed that it is making computer chips with the sole purpose of mining coins. Many European governments started cooperating on a cryptocurrency regulation, and more are launching partnerships with crypto-based businesses and organizations.
Where does Gobaba stand in all of this?
Gobaba is one of the rising cryptocurrency trading exchanges in the scene. We are true believers in blockchain technology and cryptocurrencies for a better financial future for our planet and its people. This is why we never refrain from contributing our share to the technology and to the community.
Gobaba has a wide variety of cryptocurrencies available on its trading platform. We list a number of hand-picked cryptocurrencies based on our research and our users' requests.
Here is the list of cryptocurrencies you can buy, sell, and trade on Gobaba.com:
0X (ZRX), Aelf (ELF), Aeron (ARN), Augur (REP), Bancor (BNT), Bitcoin (BTC), Bitcoin Cash (BCH — BCC), Bytecoin (BCN), Cardano (ADA), CloakCoin (CLOAK), CyberMiles (CMT), Dashcoin (DASH), Decentraland (MANA), EnjinCoin (ENJ), Eos (EOS), Ethereum (ETH), Ethereum Classic (ETC), FunFair (FUN), Gifto (GTO), Gnosis (GNO), Gobaba (GBB), Holo (HOT), Icon (ICX), Iconomi (ICN), IOStoken (IOST), Iota (IOTA), Litecoin (LTC), Loom Network (LOOM), Lunyr (LUN), Metal (MTL), Monaco (MCO), Monero (XMR), Nano (NANO), Nem (XEM), Neo (NEO), OmiseGO (OMG), Ontology (ONT), Poe (POE), Populous (PPT), Qtum (QTUM), Ripple (XRP), Steem (STEEM), Stellar (XLM), Storm (STORM), Tron (TRX), VeChain (VEN), Verge (XVG), Waves (WAVES), Zcash (ZEC), Zilliqa (ZIL)
Watch this space for updates about our platform and don't forget to hit the clap button below if you enjoy our posts.
Join the Gobaba Community
Instagram: https://www.instagram.com/gobabaofficial
Facebook: https://www.facebook.com/gobabaexchange
Twitter: https://twitter.com/GobabaExchange
Telegram Chat: https://bit.ly/2r8CLbx
Telegram Announcements: https://t.me/gobabaannouncements
Steemit Blog: https://medium.com/gobabaexchange
Discord: https://discord.gg/2d3Wafe
YouTube: http://bit.ly/gbb-youtube