Trace Mayer on Claiming Your Monetary Sovereignty
Trace Mayer is one of the OGs of bitcoin. He's the self-proclaimed Babe Ruth of bitcoin shills.
I remember downloading his how to buy bitcoin guide way back in 2013.
Recently, he sat down and talked with Peter McCormack on What Bitcoin Did.
You can find it here.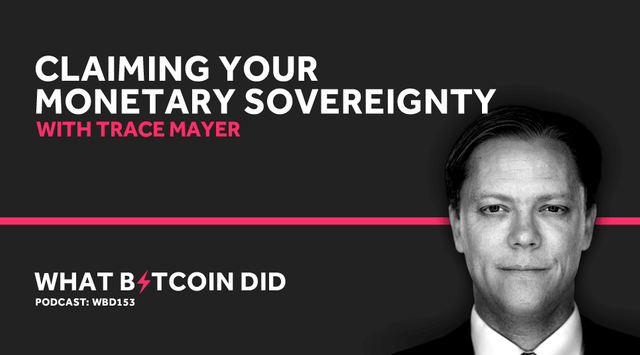 "This is the great battle of our time. We're on a planet that's chained by central banks that engage in monetary repression, and they have all the money and guns in the world… How are you going to win this battle? You're going to fight against this and all you've got is math on your side? That's freaking pretty cool, like, bring it on."
— Trace Mayer
---
For more on cryptos follow me @g-dubs
Use my referral link to buy Bitcoin, Ethereum, and Litecoin at:
Coinbase
Abra
Trade cryptos on Binance
Bibox
Delegate SP with MinnowBooster
Crypto + Daily Fantasy Sports =No Limit Fantasy Sports

Shop and earn BTC with Lolli
Earn BTC on Earn.com
Earn crypto interest with the Celsius Wallet