The Internet of Things, or IoT, is creating a new ecosystem that's going to be connected with blockchain. Walton chain believes it's going to usher in a new digital era, hence its name which is an acronym for Wisdom Alters Label Trade Organization and Network.
That's a bit confusing. In short, it's about combining RFID technology with the blockchain.
RFID technology was invented by scientist Charlie Walton in the 20th century. RFID technology can be used for everything from mobile payments to identification to retail to building highways. It plays a large role in a wide variety of applications.
According to this recent Forbes article, the RFID revolution is finally here.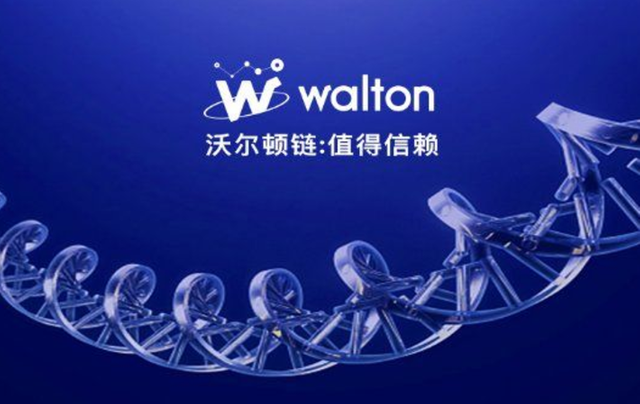 Here's the top seven reasons I'm buying Walton Chain:
The founder is Xu Fangcheng. He founded a men's apparel company called Fujian Septwolves Industry, which is now worth $7.3 billion.
Others on the team include Chief Scientist Jie Xiji, a former VP at Samsung and Wei Jiesong, a blockchain engineer with stints at Google and Qualcomm.
In total, Walton Chain boasts a team of 40.
Fangcheng's company plans on being one of Walton Chain's original clients. Their goal is to eliminate retail counterfeiting. If successful, it's a solution the whole industry would seek out.
This is a competition hosted by Jinjiang City in the Fujian Province.
The winner gets not only 1.3 billion won (or $1.1 million USD), but a contract for their product with Jinjiang City.
Walton Chain is in talks with Haier, a $29 billion consumer electronics company. Any contract with Haier would be huge.
According to Binance, Walton Chain is in talks with clothing company BESETO, a company worth $9 billion.
(6) Walton Chain is upgrading their website
NEO did the same thing not too long ago, take a look at their chart.

(7) Walton Chain's market cap is currently only $50 million. 'Nuff said.
When you put all these seven reasons together you can clearly see there's a lot of potential in Walton Chain (WTC).
It's enough for me to dip my toes. I picked up some WTC today.
What do you think of WTC and RFID technology?
---
For more on cryptos follow me @g-dubs and on SteemFollower