The past few days I've been writing about privacy cryptocurrencies. If you haven't seen them yet check out my pieces on Monero, Zcash, PIVX, Zcoin and ExclusiveCoin.
This is my final one. Today it's Hush Coin (Hush). It's the smallest of the bunch trading at $1.95 with a $4.3 million market cap.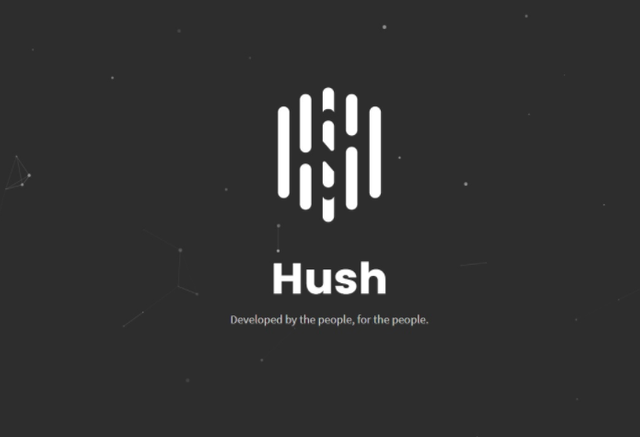 Hush Coin is a private implementation of the Zerocash protocol forked from Zcash. It forked in December 2016.
It uses the same trusted set up as Zcash. Hush plans to differentiate itself by being a community based coin.
Right now there's just 2.2 million Hush coins outstanding. Eventually there will be 21 million just like bitcoin.
This PoW coin uses the Equihash algorithm and has a block time every 2.5 minutes. The current reward is 12.5 HUSH and that halves every four years like bitcoin. From what I understand the Equihash algorithm is ASIC resistant.
The only place you can buy HUSH is on Cryptopia. But getting on more exchanges is next on the roadmap.
Also on the roadmap is adding a standalone HUSH messenger and adding IPFS integration for large messages and files.
Hush also has David Mercer as a lead developer. He's worked on Zcash and is well regarded in the crypto community.
Overall, HUSH looks pretty interesting. With such a low market cap it could be a high flyer if it gains any traction.
What do you think of Hush Coin?
---
For more on cryptos follow me @g-dubs and on SteemFollower