Cryptos Rally… Ripple (XRP) Takes the Two Spot
Three days I wrote a post on Steemit asking, is the crypto bottom in?
Well, it appears to be. Three days ago the total crypto market cap stood around $192 billion. Now it's around $225 billion, a nice 17% rally.
And it's being led by Ripple (XRP). Let's see what's going on.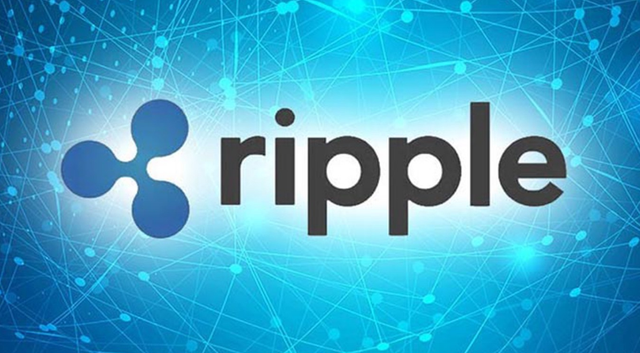 Just three days ago you could pick up XRP for about $0.27. Now it's around $0.60 and got as high as $0.76 for gains of 122% and 181% respectively.
Feels like 2017!
And as you can see from the chart below XRP is now the #2 crypto by market cap, surpassing Ethereum.
So much for the great flippening, where ETH was supposed to surpass BTC.
Nothing will surpass BTC in my opinion, but I digress. So what's going on with Ripple?
Sagar Sarbhai, head of regulatory relations for Asia-Pacific and the Middle East at Ripple, recently told CNBC that Ripple's xRapid product will commercially launch soon, within a month or so.
This is significant because xRapid is the product that uses XRP. So if banks and financial institutions do indeed use it, they'll need to be buying some XRP to facilitate cross-border payments.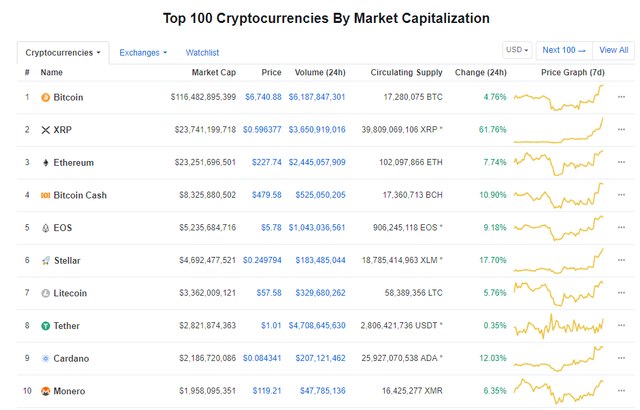 What do you think? Are you buying XRP on this news?
Me, I'm just watching from the sidelines.
---
For more on cryptos follow me @g-dubs and on SteemFollower
Use my referral link to buy Bitcoin, Ethereum, and Litecoin at Coinbase
and trade cryptos on Binance
and Bibox...
And delegate SP with MinnowBooster