Hello cloud-mining enthusiasts, I am proud to share a stable earning program that surpassed the one-month online sustainability of considerably a HYIP-Type earning programs. (HYIP-High Yield Investment Plan)
This is the link to join the site and start mining for free.
https://www.nexusmine.net/?ref=5208
The 200 GHz free is just a mining simulation and whether you reach the minimum amount to withdraw of 0.00025 BTC. You will not be able to cash out the funds you mined unless you have invested at least 0.0015 BTC
Which is $10 or Php500 approximately.
I was able to start mining since the site has started its operations doing cloudmining. It started last July 20, 2018 and surprisingly still paying all processing withdrawal requests very fast. Waiting period of only 10-15 minutes per day.
Here is the link again to register to the site to earn just like me of 0.00025 BTC per day.
The 0.00025 BTC everyday withdrawals started for me 10 days ago. And now one of my affiliates have invested around 0.0048 BTC which now made me earning around 0.0003 BTC per day from 0.00025 BTC.
I'm so happy with this that it's not yet 20 hours and I already mined this amount:
0.000247 BTC. I hope it will reach 0.0003 before 24 hours since I last withdrawn.
Yesterday I withdrawn 0.0002508 BTC.
The former withdrawal of 0.00027 BTC here on nexusmine was deposited to my freebitcoin account and multiplied this amount to 400%
It was then turned to 0.00109 BTC just by playing the dice game.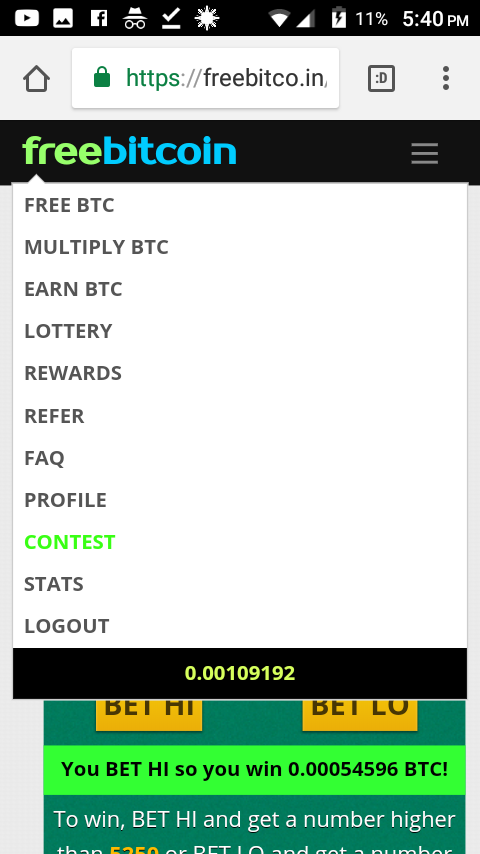 I then put it to my kucoin trading account to start multiplying it thru trading which is definitely less risky than freebitcoin.
The price of BTC that time is $6,400 making my 0.00107 BTC. (0.00002 BTC deducted for fees) is roughly $6.40.
When the surge happened after 24 hours of that, the 0.00107 BTC was sold to fiat and now has a value of $7.20.
Imagine what you can do if you have a thousand dollars in it and play with all other coins in the market.
Here are my links if you want to do exactly the same as I did.
Join freebitcoin and earn 60-500 satoshis per hour from the faucet and multiply it just like the way i did.
https://freebitco.in/?r=1490190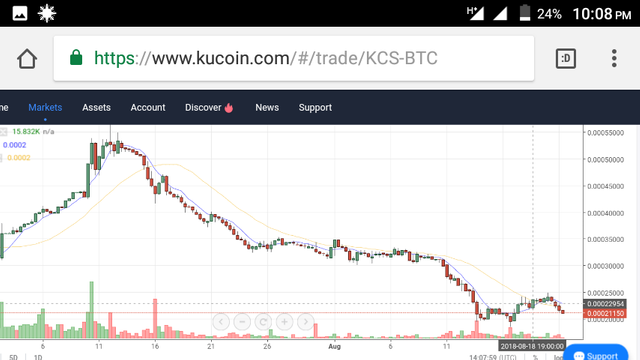 start trading here now! https://www.kucoin.com/#/?r=JecJ45
Start trading on the top crypto trading site in the world. Buy coins of your choice now and hold it until the value rise. I will guide you how to buy or sell coins. Once you notify me you registered under my link.
https://www.binance.com/?ref=29250815
I was planning to buy KCS or Kucoin Shares but I'd rather stick with BTC-usd pairing.
---