You are viewing a single comment's thread from:
RE: Steemit meets Ecommerce?
A friendly word of advice. If you want succeed on Steemit.com I suggest you stop spamming. You still have a chance to delete all those comments, and/or go back and apologize to the people you spammed.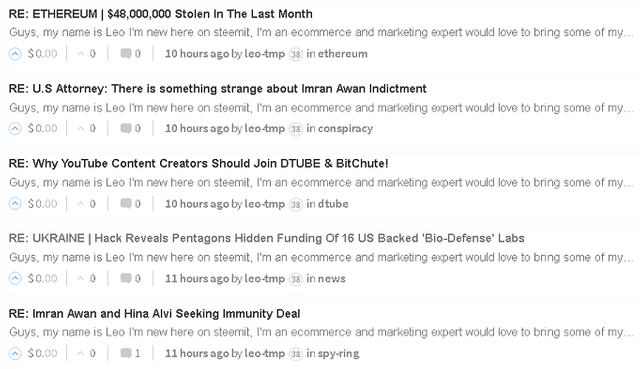 Also the introduceyourself tag should only be used once. I see you have posted the same post 4 times using the same tag. It may work for you in the short run but in the long run people will become wise to you and either stop following you and/or just straight up flag you.
If you are an e-commerce expert then I sure you have more interesting things to bring to the community than just spam. If youre a marketing expert then maybe you should change jobs because spamming isn't a very good marketing strategy on Steemit.com. Good luck.
Any questions feel free to ask.
Thanks
@fortified