Because we all hate Bankers, and their debt based system.
This has to change, and we are doing it right now, we are the Revolution, we are the Future. "Long live the Blockchain"
https://www.amazon.com/dp/B075NVKQWH?th=1 (US shipping only).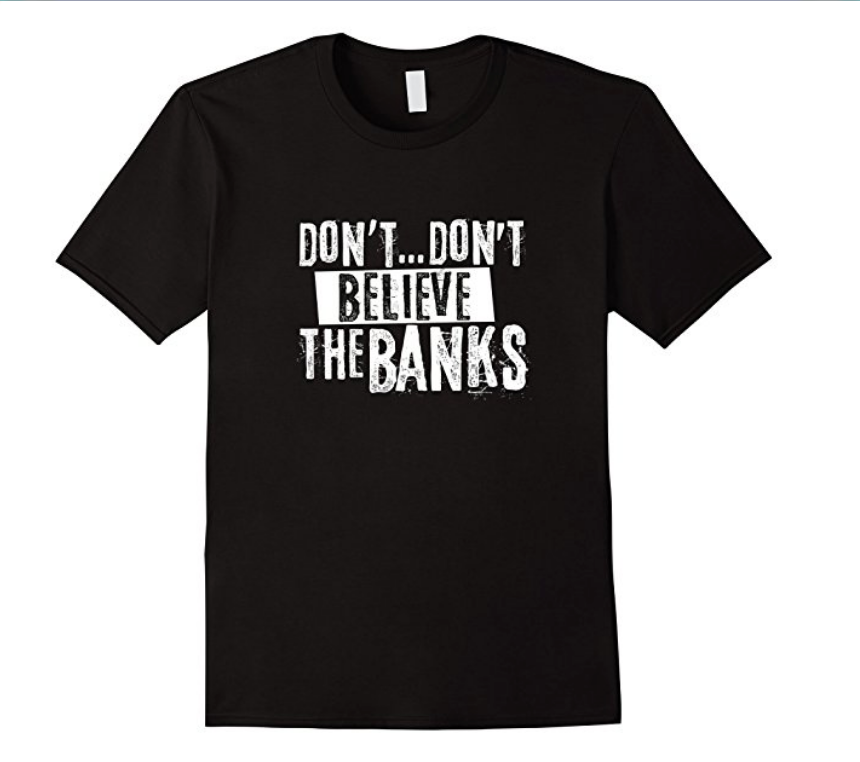 Don't...Don't believe the Banks
If you like this design, share, upvote and comment.
I'll be posting more crypto tshirts. comment what coins you would like to see.
Work by @folkoff