In Ukraine, for the first time officially real estate was sold for crypto currency. As noted in the State Agency for e-government, this is the world's first electronic transatlantic real estate exchange transaction for the Ethereum crypto currency with the use of the smart contract of the Ethereum blockchain. The transaction amount in the equivalent is $ 60 000. The legal firm "Yuskutum" accompanied the transaction.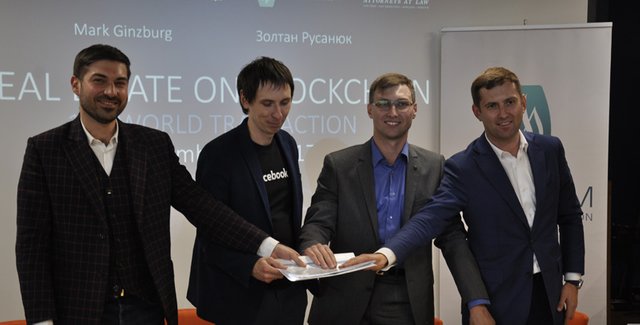 The owner of the apartment Mark Ginzburg (who lives in New York) sold the apartment in Kyiv through a representative. The owner of the crypto currency was American company Velton / Zegelman, the platform for the deal was the startup Propy in the Silicon Valley. The metropolitan apartment was changed to the amount in the crypto currency in accordance with the barter agreement, having entered into a smart contract.
Before the deal was concluded through the blockchain, the parties entered into a smart contract. The address of the smart contract is displayed in the contract, which is input directly to the real estate register and to the Ethereum blockchain.
Article in Ukrainian: https://ain.ua/2017/09/26/kvartiru-za-ethereum