After the inverse bart and a couple weeks of very slow movement from the king, we could be aproaching some volatility relatively soon.
Why? Multiple signals from a purist TA view.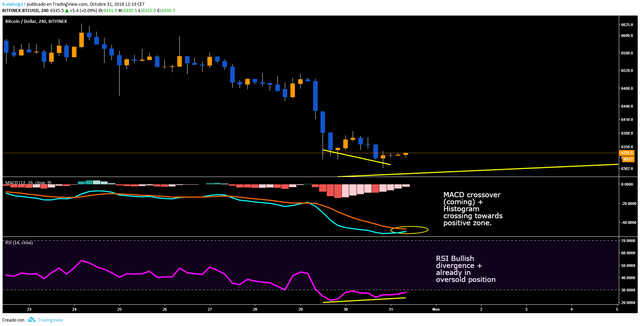 We're very close. Baakt at the corner. Hopefully we'll be closing October at the 'stable peg' of +6400$.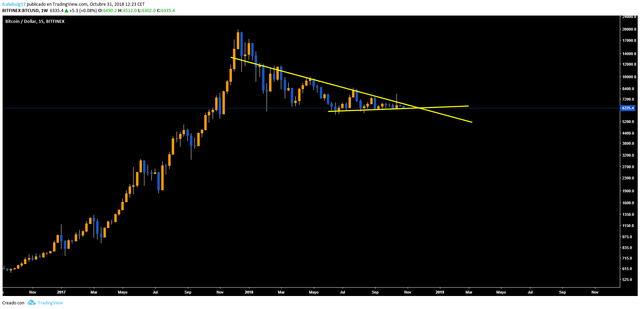 Take care and trade with responsability.