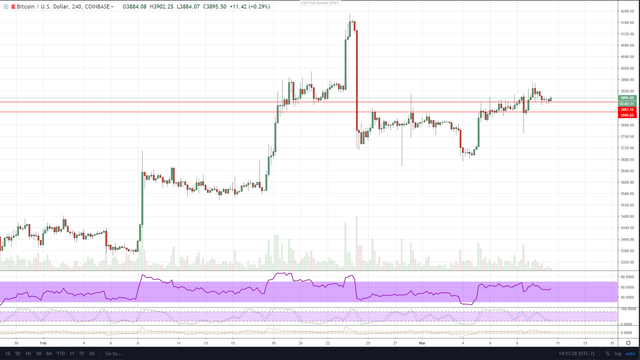 Well, this isn't the case with "Every" crypto, but we see this enough to know that cryptos are still being majorly supported by several support levels.
$3,881 has provided great support with Bitcoin, and we have another support which is strong right below it at $3,865. Despite a solid bear attempt, it's looking like bears are still likely controlling the markets and ensuring prices are elevated.
Technicals are now a bit more normalized and slightly tipped in favor of bullish continuation.
As always, still have risk mitigation and stops set if you are worried. Hope you've all had a great weekend!