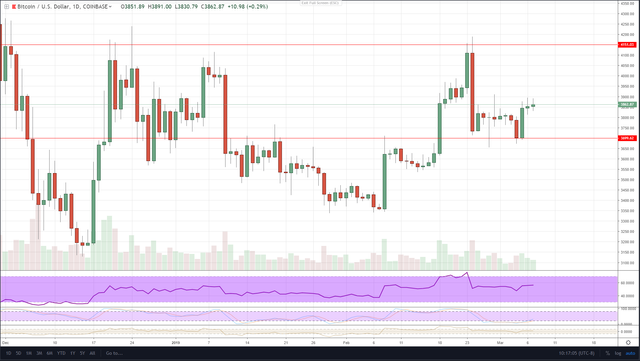 Markets are overall mostly flat today. Volumes should be stronger than yesterday's though, which is healthy for the bulls. Technicals are still favoring bullish pressure, so hopefully, this is just a small break to allow the bulls to regroup and make another run up in price action.
Supports have held a higher low at the $3,700 level which is a good sign!
Other cryptos are flat as well -- except Litecoin seeing small gains.
Hope you're all having a great Thursday!