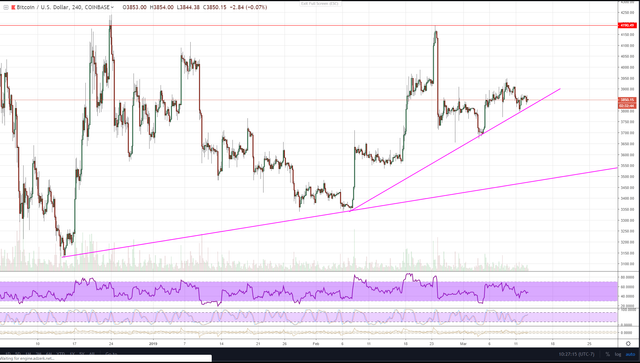 It looks like it could be some consolidation patterns in the longer term, but Bitcoin is still holding some trend lines. Nothing screams bull or bear break, and these sideways markets just need to play out. Thankfully, they've held supports at price levels so far.
Resistance is at $4,190 for Papa BTC, so we'd love to see a break and close above that on this chart.
Right now, it just seems like all of the RSI's are normalizing from being so polarized lately. This seems normal, and hopefully, we continue the short term rally.
Overall the markets are still super boring and sidways, so sorry there's not a whole lot of better content to post updates on!