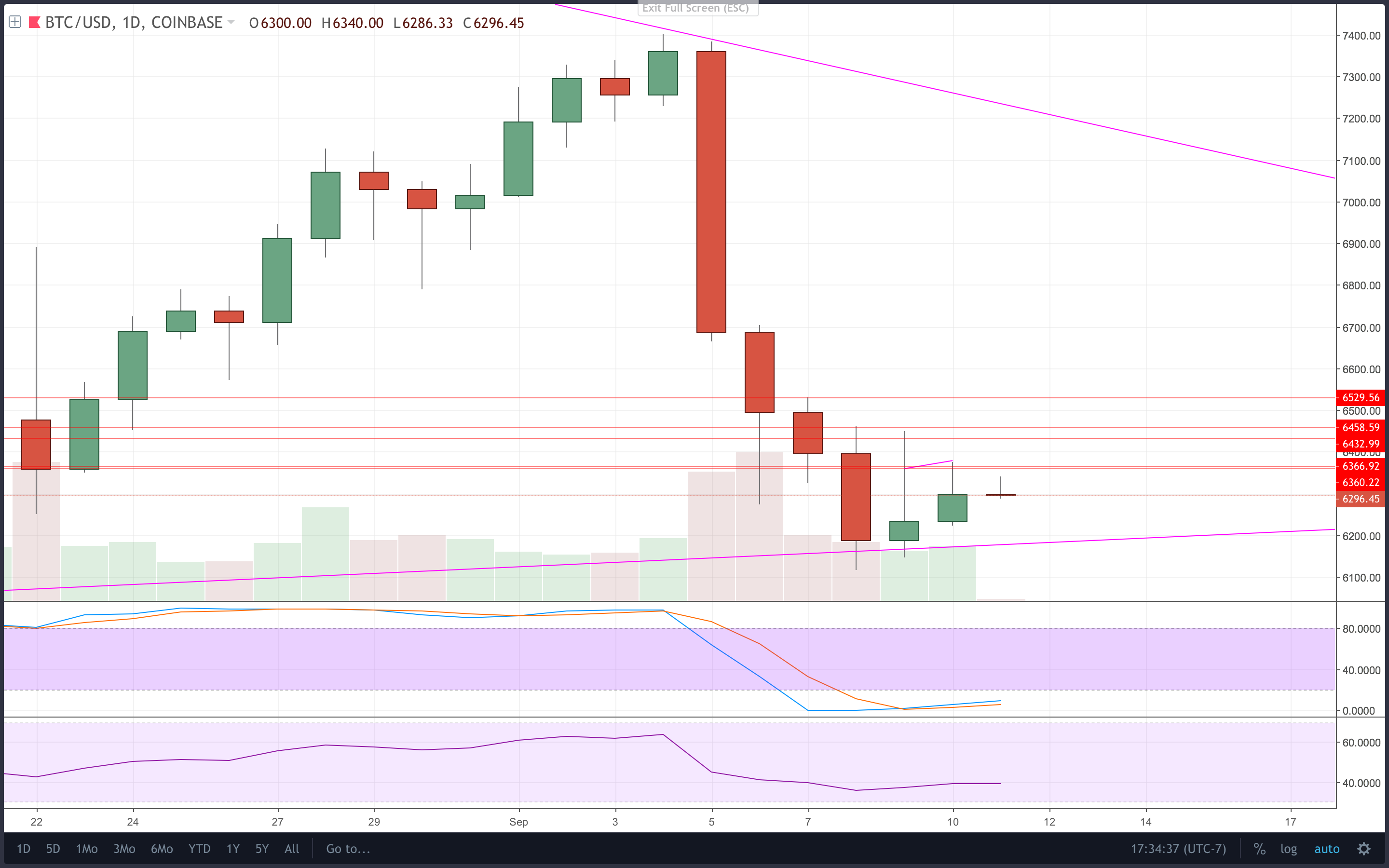 We're working on the 4th inside bar in a row on the daily. The day just started though, so we have plenty of time to see a break in a direction.
Technicals are looking like there's some bull pressure.
Support right now is $6,220. The lower bar is $6,221, so a break is a huge bear signal for this level. Ideally, we will see a few days of upside. Things haven't been looking that great lately, so it'd be nice to see some upside. We're hoping to see a bull break and rally so we can test the upper trend line of consolidation.
For now, we're looking at a green bar on the weekly.