Exodus 1.61.0: Never A Time For A Break (Autumn Cleaning Edition)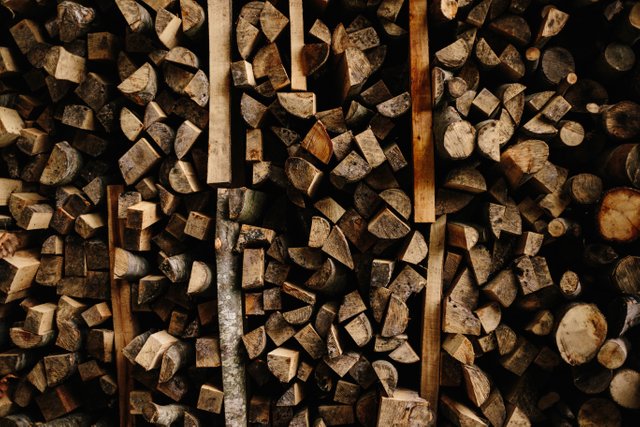 Activity is always bustling at the Exodus office.
The last few releases were hectic times as new assets and features joined the Exodus wallet. This release was no exception. As we prepare for more exciting features and asset additions ahead, our developers suited up to battle the many challenges that negatively impacted the wallet today.
In this release, you'll see squashed boss-bugs and UI/UX improvements for assets and features (few of which appeared recently). All of these issues were reported by our amazing community through Slack, email support, and social media. Thank you all for helping us to make the Exodus experience just that much better for everyone in the space.
Time to go into the full details of the 1.61.0 Exodus release!
The One That (Did Not) Go Away
During the last few weeks, there's a pretty good chance you read this knowledge base article about a certain DASH P2P error message. The message was especially annoying since it couldn't be closed and would appear even if you didn't own any DASH!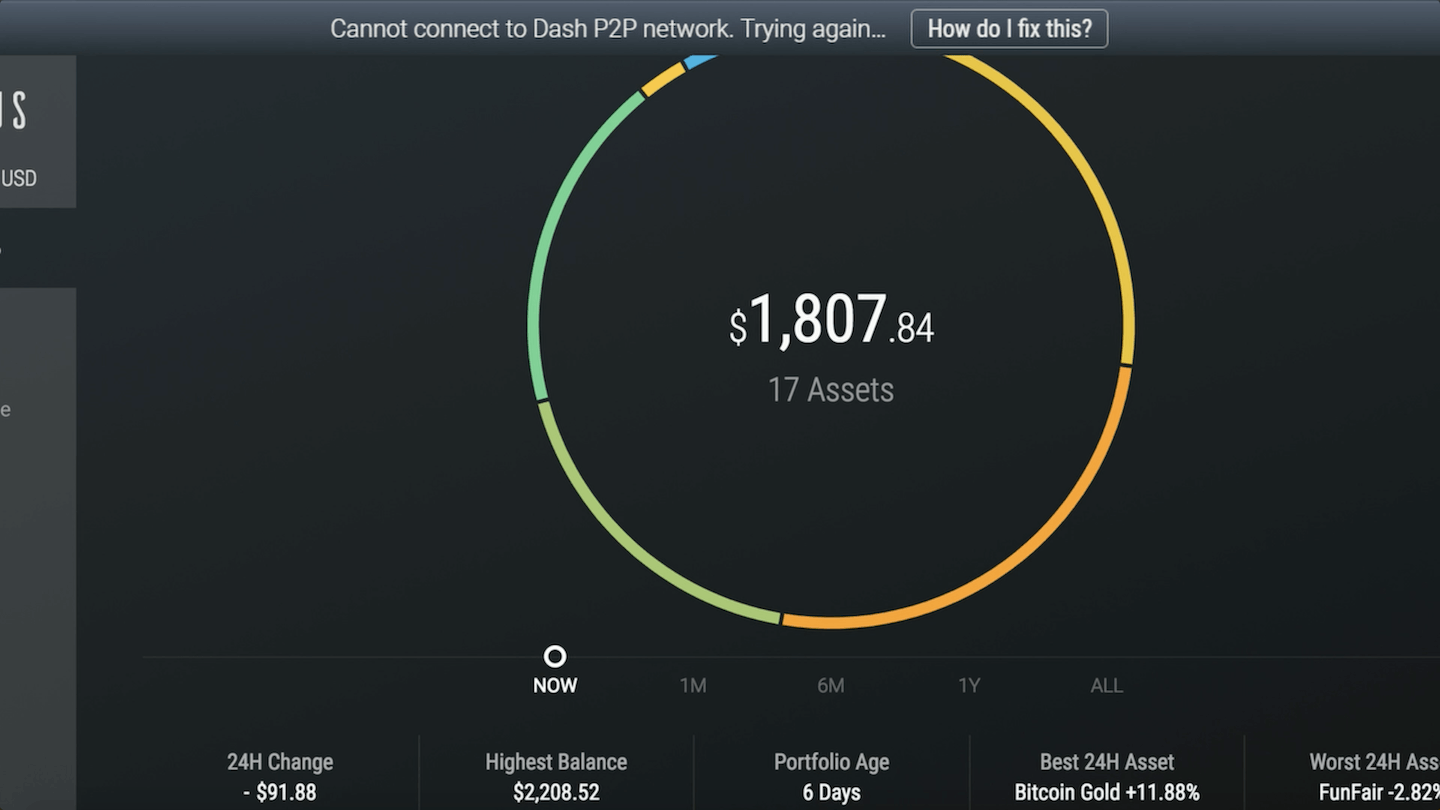 After upgrading to this release, that message should now vanish without a trace.
Good riddance.
What Goes Down Must Come Up
Have you ever went to the over-time portfolio chart, only to find negative numbers there that didn't make sense at all? Thankfully, it didn't leave a mess since we found that bug and made it go away.
Couldn't Send It All? We Got You Covered
One of our recent additions, Tron (TRX), had an issue that involved a failed transfer whenever you sent an All transaction or exchange. Although a clunky solution, sending a smaller number than your total TRX balance usually fixed that problem.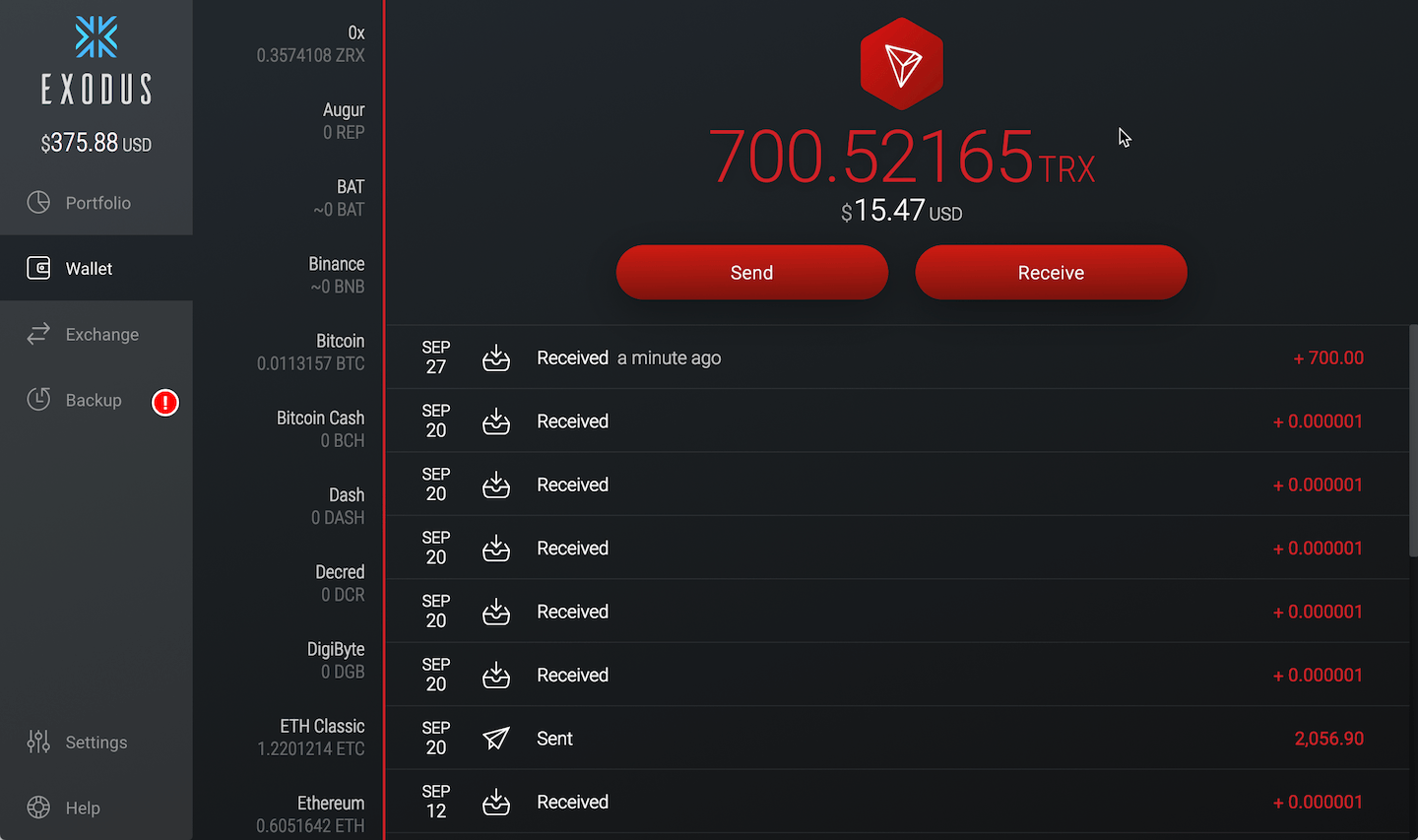 Now, we do the calculations behind-the-scenes for you, and all All TRX transactions and exchanges will go through with no issues whatsoever.
In Closing
We'll be bunkering down again to prepare for the next Exodus release on October 12th. There are some exciting things coming up ahead; however, will they be in the upcoming release? Stay tuned on Steemit to find out!
As always, please stay safe in the crypto-world and protect your wealth. Any additional comments? We'd also love to hear from you on both Twitter and Facebook (and of course, here on Steemit!). Have an awesome two weeks everyone :D

Please reserve the comments section for lively and honest discussion about the article! If you have technical issues with Exodus, our Community Support team will be happy to speedily assist you if you send a descriptive email to: [email protected]
This post first appeared on Steemit as an exclusive article but was also reblogged on the Exodus Movement Medium page.
We give the <3 to our fellow Steemians first and foremost, but this article may appear elsewhere after its initial publication.
And for you cool Exodians who stayed till the end... 😉
Fun Fact:
The first computer bug occurred on September 9th, 1947 when a Harvard Mark II computer faced problems during a test. The cause of the problem? A trapped moth.