I know most people didn't see my previous post about Bitcoin Cash being the underdog victor. So let this be a hint to would be investors..
---
It would be very smart to edge back into BCH, or at least buy back what you already sold.
Remember in the movie Ghostbusters how Egon said "Don't cross the streams"?
Well that's about to happen with the hashing power between Bitcoin Cash and Bitcoin... and the results could potentially be catastrophic.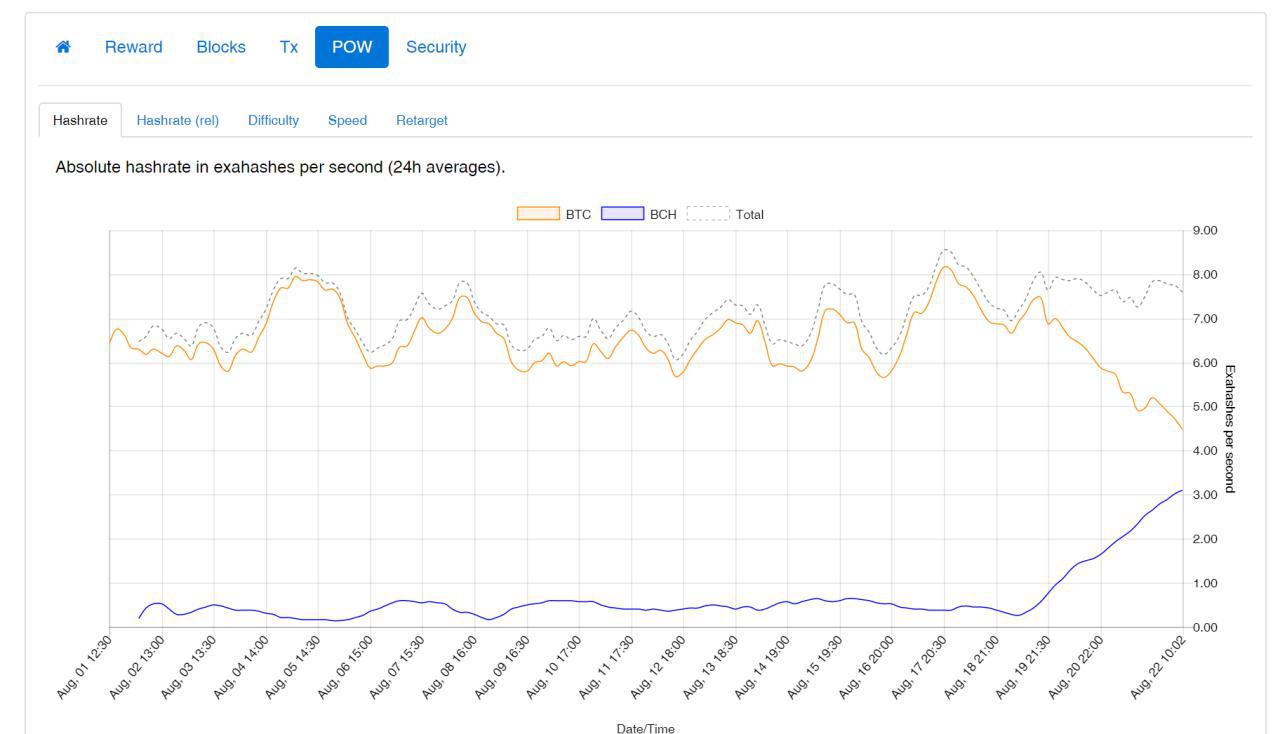 http://fork.lol
Here is a screen shot comparing Saturday 8-19 hashrate vs today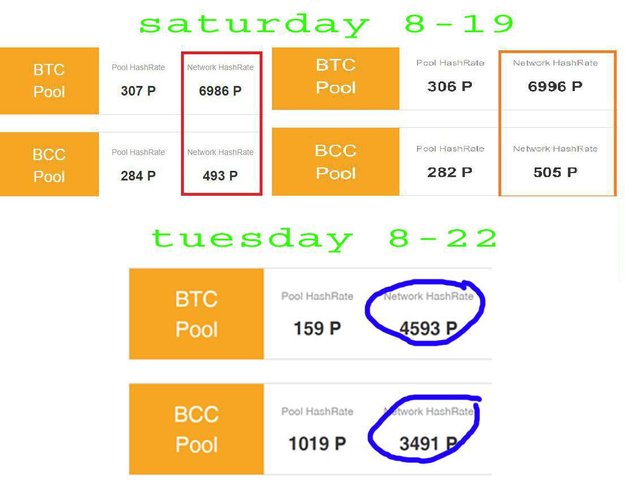 I won't go into the details of what could happen in this scenario. Omar lays that out pretty well in this video here

I will leave the skeptic one last small piece of information though if you haven't actually read my last post on this topic.
https://steemit.com/bitcoin/@exitmass/bitcoin-cash-tale-of-the-underdog-as-it-is-written-in-the-stars
In short, it is written in the stars for tales of the underdog. Recently, 8oz Gloves were approved for the Connor McGregor / Floyd Mayweather fight this weekend. A very good sign for Connor. And as most believe him to be the underdog, it looks like the stars are preparing for a huge upset in the underdog's favor.
And I believe Bitcoin Cash to be another tale. That most will be in disbelief of. But in the end, the only thing Bitcoin will have over Bitcoin cash will be twitter consensus.
Do your own research, but don't say I didn't warn you...