Free Bitcoin from Genesis Mining
After almost 5 months of Bitcoin Mining with Genesis, the amount that I've invested for the Hashpower is now making profits everyday.
See table below for the latest 10-day profits.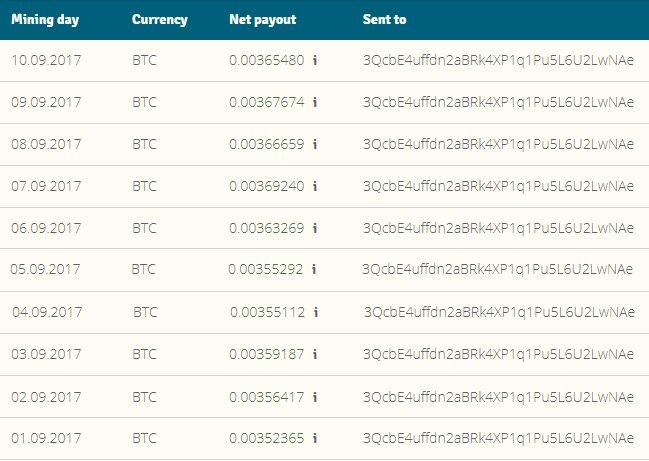 Promo Code: twfY1S
(3% discount on every purchase of Genesis Mining offers)
Watchout! Another batch of Bitcoin Mining Contracts is coming.
---