Are you new Investor? A Must Read Guide for the New Bitcoin Investors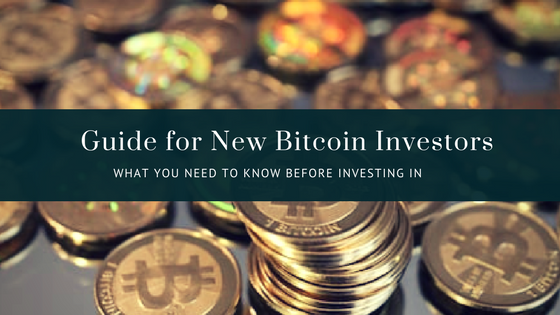 Are you ready to dive into the world of crypto with a dream to become a billionaire overnight? Well, it can be a daunting task with risks, and there is no centralized authority to guide you through it. Even the rumors and uncertainty included in the crypto world also can be fear creating for any first time cryptocurrency investor.
Thankfully, the rewards in crypto investment also can be highly satisfying, and there is no shortage of strong, benefitting advice from the cryptocurrency community. Here we sum up few of the most important tips published by crypto pros worldwide for you to keep in mind while investing in Bitcoin for the very first time.
What Do You Want? Go Long or Short?
It will be a smart decision to figure out the duration term of your Bitcoin investment before you start. Will you go short with all that you have to invest, or go for a long shot with a part of your investment money? The thing to remember here is, with the long-term investment you will pay a lower tax rate (Investment with 12 month or long duration), but you also have to sit through corrections for the trade-off. Oppositely, short-term Bitcoin investors will have to pay huge taxes on the profits, but they can easily avoid corrections.
Don't Go Overbroad
For each of your crypto trade, you must set a particular target for making profit as well as for cutting losses which is more crucial here. Ask for a stop-loss setting which will close your trade when the loss level critically falls behind your maximum loss taking the target. We already told you that volatility of Bitcoin investment is extreme and that's why it is important to consider your numbers to trade effectively here. Unlike traditional stock exchange where extreme movements are considered 2-3% in value daily, Crypto trades are highly riskier where you can even experience 80% coin dumping in just a few hours. So, start small and always invest a portion of your capital that you can afford to lose.
Don't Make Your Move during Break Out
Keep sharp eyes on price trend. If your trade is at the highest point in the past few hours, that is undoubtedly riskier. It makes sense to purchase as the price of Bitcoin starts to break out, but buying after a price break out with a new high due to excitement can be a foolish move. The best time to purchase Bitcoins is always before a breakout and conversely, the worst time to purchase is right after the price goes high.
Always Use Wallet
No matter how advanced your cryptosystem is, thievery and hacking is still a big headache for this world. Thereby, it's crucial to take precautions. Experts suggest keeping your coins off the exchange into a self-control wallet after you finish your exchanging. Exchange hack is a big risk in this industry and you definitely don't want to lose out on huge for this. Just like your fiat cash, keep some digital cash in the wallet, some in exchange and the most of it in a safe, such as a hardware wallet.
Technical Analysis
In crypto world, it is crucial for traders to learn analyzing of volume and price data so that they can predict future trends to a limited level. Learn to read a chart, so that you can understand factors such as moving averages, RSI, candles and order book to buy and sell cryptos in a good spot. You just don't need to mastery these factors. Just get few expert tips from your crypto guide regarding these and you are good to go.
Create Investment Portfolio
Same followed as other investment criteria; investors need to create their own investment portfolio and work actively on it while investing on Bitcoin and other cryptocurrencies. Choose your crypto profile selectively while investing on those currencies that you understand properly.
The Transfer of Crypto to Money
The thing to remember here is cryptocurrencies you buy can be exchanges for fiat money anytime. Although the process is limited now, the current market is in full process of enabling all exchanges where cryptocurrencies can be exchanged to fiat money. You mentioned crypto trading portfolio will help you store cash and exchange cryptocurrency to cash, over the time as the market condition changes.
Don't Go with Hype
Last but not least, don't go with hype and self taught experts. Be smart and very spectacle when you follow individuals or experts regarding new cryptocurrency investing. There are only a handful of experts who are worth following.
The notorious volatility of Bitcoin and other cryptocurrencies can be terrified for investors. For investors, it's hard to stay committed with cryptocurrencies for a longtime unless you have a huge to spend and lose. Diversification can be a great strategy for Bitcoin investment and it can save you from big time disaster as well. Have queries? Well, state them below to get expert recommendation from our experienced team members.
Interested to know more? Keep in touch by joining the Encrybit Telegram group. Chat with us to discuss your queries and doubts. To stay updated on latest news, follow us on Facebook, Twitter and LinkedIn.