While Bitcoin has been making power moves with a fairly steady uptrend, many of the Alt coins have been losing ground.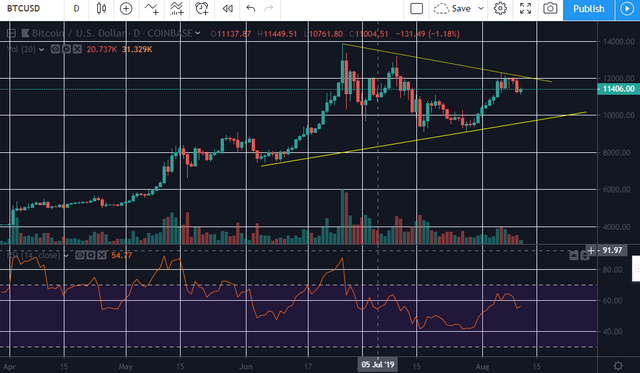 No one has a Crystal Ball, but in my opinion once Bitcoin stabilized around $15,000 we will see people start to take more risks and invest in the alt coin positions. Of course this is just speculation but it is based on logic. Right now people are still afraid, the people who got in at $3000.00 are excited but for those who have been holding for a few years, they do not know if this is the true bull run or just a bull trap. However once we pass $15,000 we all know for certain that this is not bull trap and we can expect the price to continue moving up. Once people get over their fears, then the greed will take over. Alt coins notoriously make huge gains very fast out pacing Bitcoin easily, so when prices get too good to be true, people will start buying them up once again.
For those of you who had the foresight to get out of all alt positions and just own Bitcoin, congratulations for those of us holding some alt positions and waiting, good luck. Ether way patience will pay off.
I am not a financial adviser and this is not financial advice, invest at your own risk.