I can't remember a time when Wall St. was so far behind the curve❕
DISCLOSURE: 
THIS IS NOT INVESTMENT ADVICE, I AM NOT A FINANCIAL ADVISOR, NOTHING HEREIN SHOULD BE CONSTRUED AS INVESTMENT ADVICE.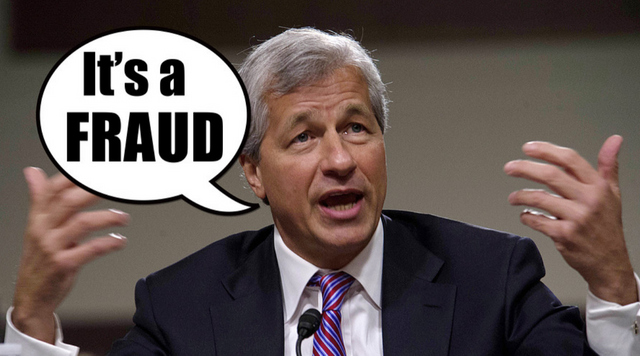 Listen. I read a headline two days ago entitled: "Wall St. Advisor Embraces Crypto" ; now, we're not talking about any ordinary wall st. advisor, we're talking about Ric Edleman, Barron's #1 voted advisor of 2018.
So you figure this guy (Ric) pretty much speaks for a large group of the investor community. And I was freakin baffled.
I mean, here I am sitting at the epicenter of the blockchain world, working as a bitcoin miner- that's my day job- and I'm listening to this #1 advisor saying things like: 
"Every financial advisor needs to educate themselves about this space so that they can advise their clients on this new asset class." Ric continues to say he is "bullish on bitcoin" and it's "here to stay". Then, he admittedly says "financial advisors don't know much about bitcoin and they need to learn" 
So why am I laghing at all this? Because here's the real deal. For the first time in maybe all of financial market history, Wall St. is totally behind the curve.
They are so late to the game that they are scrambling to slow the blockchain down so they can position themselves to 'advise' clients on bitcoin. What are you going to advise them on Ric? Here, Mr. Client, there's a new currency in town.
In fact, there's a whole new capital market, it's developing really quickly, it's way better than the stock market, and it has an amazing future ahead of it. With that said, we want to take a cautious approach, so we recommend investing up to 5% of your portfolio into it. 
Hmmm….so let's see, this amazing new technology that could very well displace capital markets is this good and you want me to cautiously invest 5% into it while I leave the rest of the 95% of my assets in this carcass of a beast you call the stock market? Yes. But here's the other thing, don't buy now, even though you can- wait for another few months until the rest of Wall St. has bought up the bitcoin at low prices, created an ETF so they can tell you it's safe to invest, and then sell you from their own inventory and generate a shit ton of fees. 
By the way, when you invest in bitcoin through the ETF Mr. Investor, you actually won't be owning any bitcoin yourself, you just own a claim to the ETF's assets, which is bitcoin indeed, but you cannot use the bitcoin, vote on your rights, or use it to make purchases. Basically, this is where wall st. is, and if you are just learning about bitcoin and the blockchain you need to know that these guys are experiencing a heavy dose of FOMO, which stands for Fear of Missing Out. 
I'm writing this letter knowingly to a crypto believer already, I mean this is on Steemit for goodness sakes, if you're on here you already own btc or some form of crypto. But do your neighbor a favor, show them this CNBC clip of "Barron's #1 financial advisor of 2018" and make them realize that these guys are scrambling to get their shit together.
It is time for individuals to take hold of their own financial future, and it is a bright one. We are in the 4th industrial revolution, you don't need anyone to handle your money, just go out there and start learning. Look at all the new amazing applications that are coming out to solve real world problems, look at what the blockchain is doing, and who is buying bitcoin NOW. 
Don't follow what anyone says, find out what "they" are doing. :