Bitcoin Glyphs Added to Apple's Shortcuts Application
Apple recently introduced a new lineup of iPhones and its new operating system iOS 12. Moreover, four days ago the company also updated its Siri extension called the 'Shortcuts' application with two new Bitcoin glyphs available.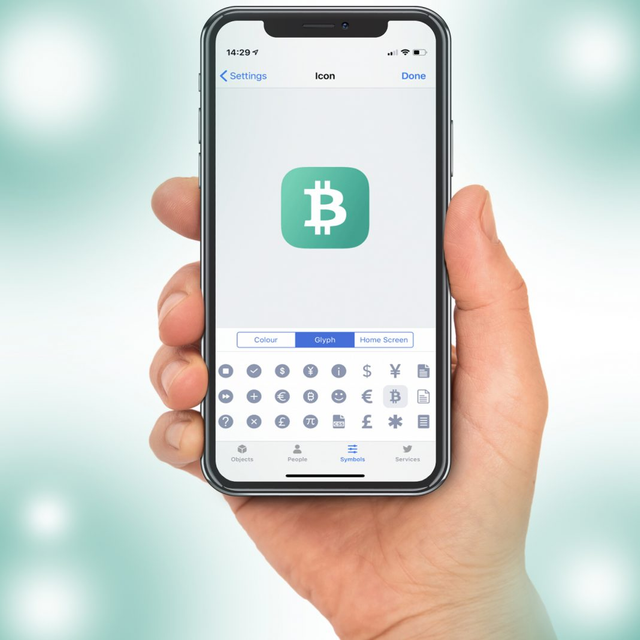 Two New Bitcoin Glyphs
Slowly but surely Bitcoin is finding its way into the mainstream in various ways. Apple users will now find that the Shortcuts application contains two unique glyphs showcasing the Bitcoin symbol. Shortcuts is a separate app that works with Siri and the device's OS in order to create shortcuts that perform multiple steps in a far quicker method. Glyphs are an elemental symbol intended to represent a computational readable character and some system languages require the use of particular symbols. So essentially a Bitcoin glyph would be considered to be the symbol that represents the entire spelling of the word 'Bitcoin.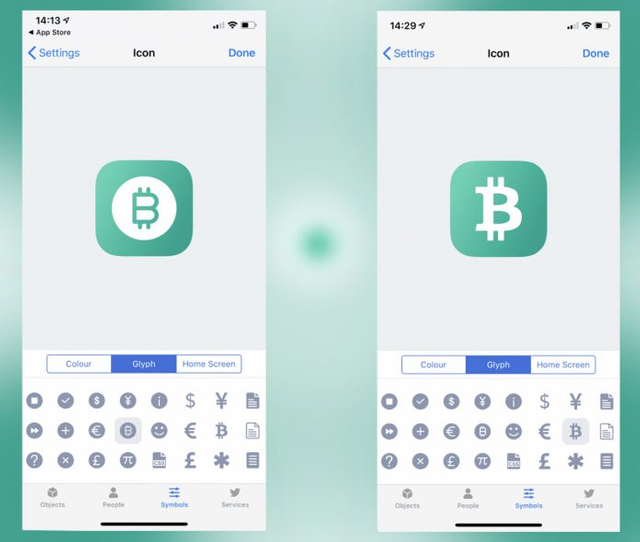 In Apple's Shortcuts platform (not to be confused with the shortcut settings) users can choose from two Bitcoin glyphs and change the background colors as well. The Shortcuts app must be tethered to Siri and the user can deploy the Glyph within a specific shortcut such as asking Siri what the spot price of bitcoin is at the moment. The glyphs can be used with the keyboard but they do not operate as emojis do within a conversation. Across social media and Reddit forums, bitcoiners are excited because they think the Bitcoin glyphs will perhaps gain some attention from mainstream audiences.
Unicode Characters and Apple Glyphs Help Bolster Mainstream Acceptance
The news also follows the recent Bitcoin symbol added to the Unicode standard. Back in June of 2017, the Unicode Consortium unveiled the computer character standards version 10, which contains the Bitcoin character. The cryptocurrency enthusiast Ken Shirriff requested the Unicode Consortium add the character for years, and finally it was added alongside 8,518 characters and 56 new emojis. The push for the Bitcoin symbol being added to the Unicode character system took about six years to accomplish.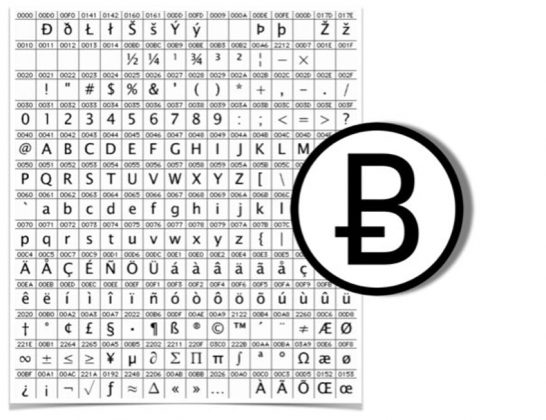 The word 'bitcoin' was also added to Oxford dictionaries in 2013, followed by the word 'cryptocurrency' in 2014. The recently added Bitcoin glyphs within Apple's Shortcuts app confirms to many proponents that cryptocurrency-related symbols and the underlying concepts are here to stay.
What do you think about the Bitcoin glyphs added to the Apple Shortcuts application? Let us know what you think in the comment section below.