Converting Coins to Bitcoin/Steem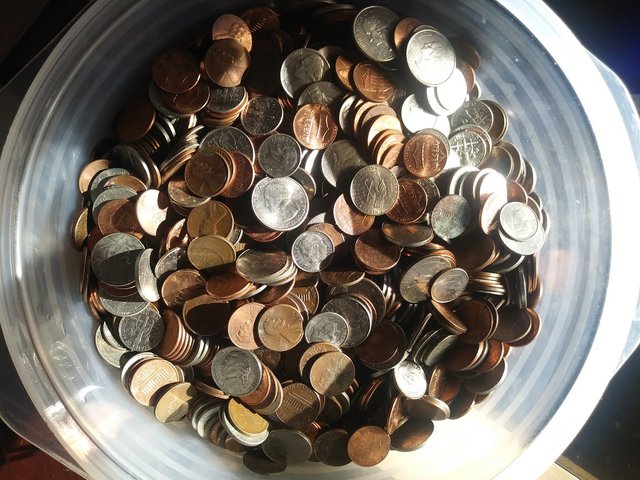 So today I woke up and wanted to buy some bitcoin before it surges to 20k. I then remembered that I had a bunch of coins sitting around and decided that I wanted to convert them to bitcoin and then buy some steem with them.
---
Coinstar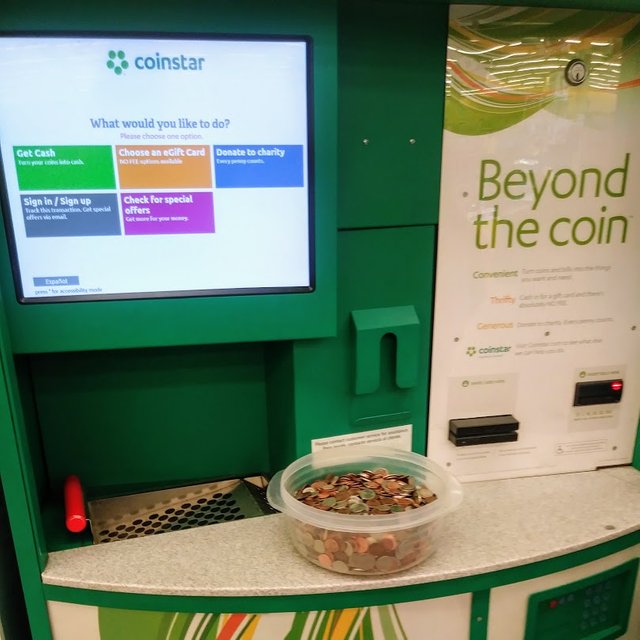 My go to place to change my coins was Coinstar. They charge a 11.9% processing fee of whatever amount you are going to change, meaning around 12 dollars for every 100 dollars. Surprisingly I had just over 100 dollars in coins.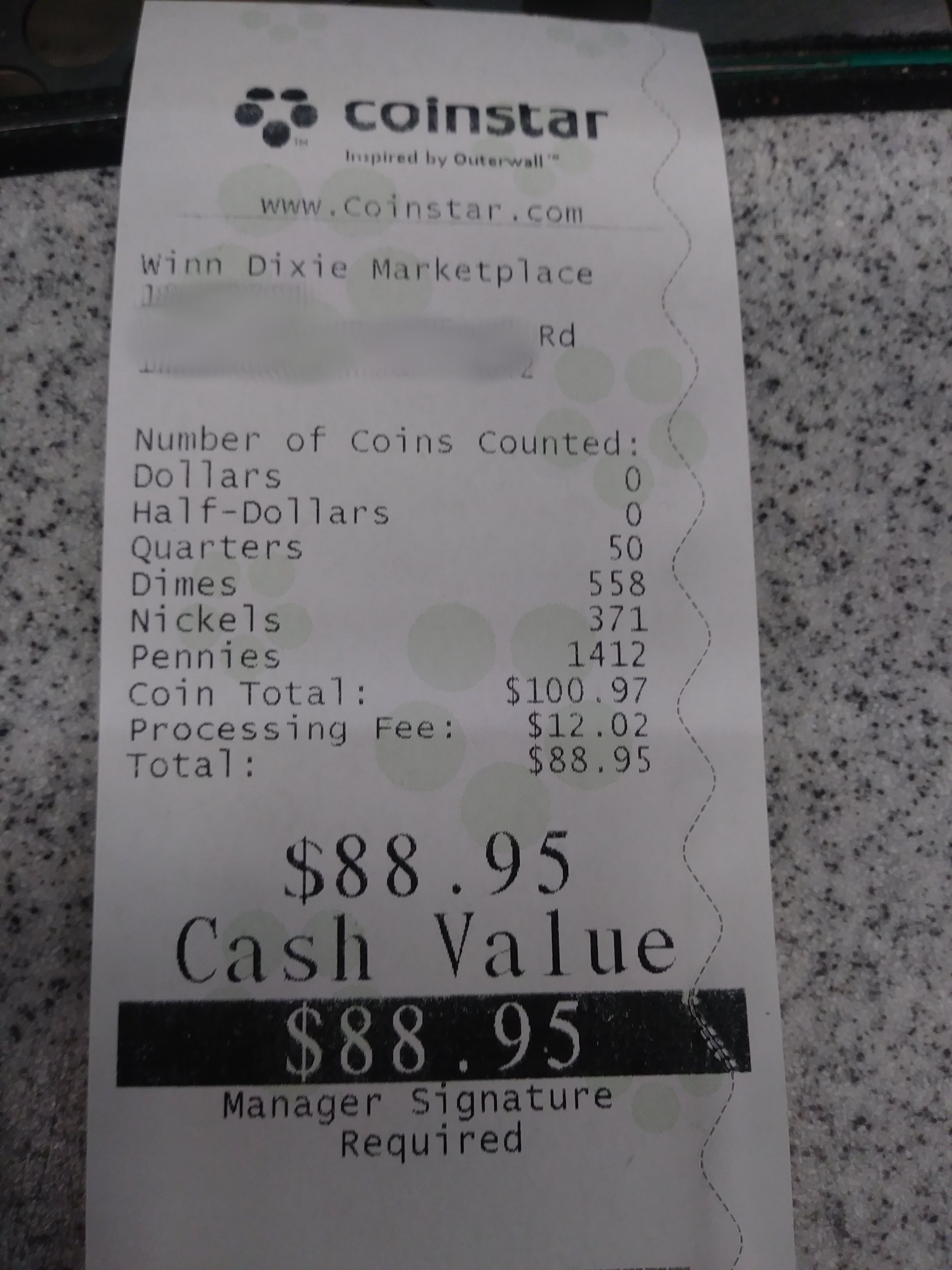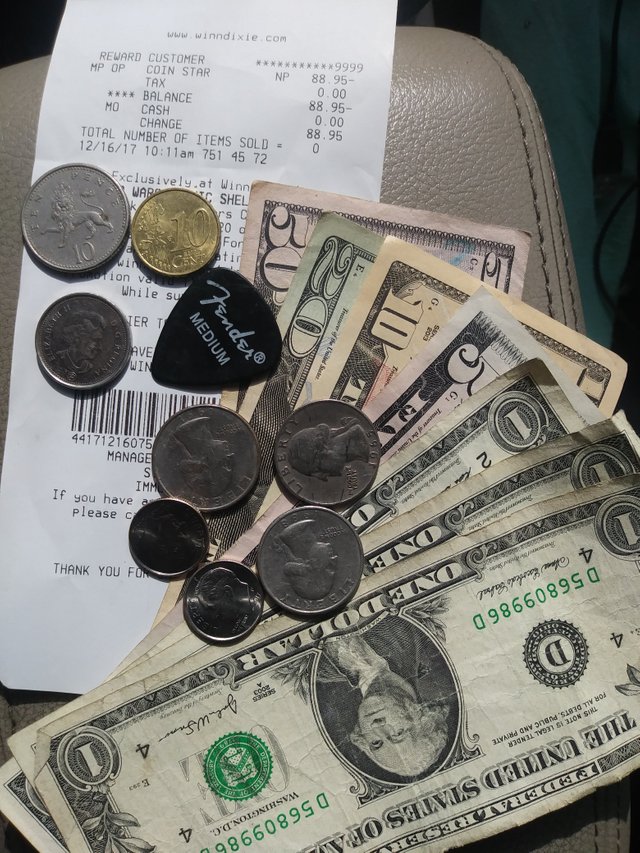 I ended up coming out of the store with $88.95 USD, 10 Euro cents, 25 Belizean cents, 5 Canadian cents and a medium Fender guitar pick.
---
Digitize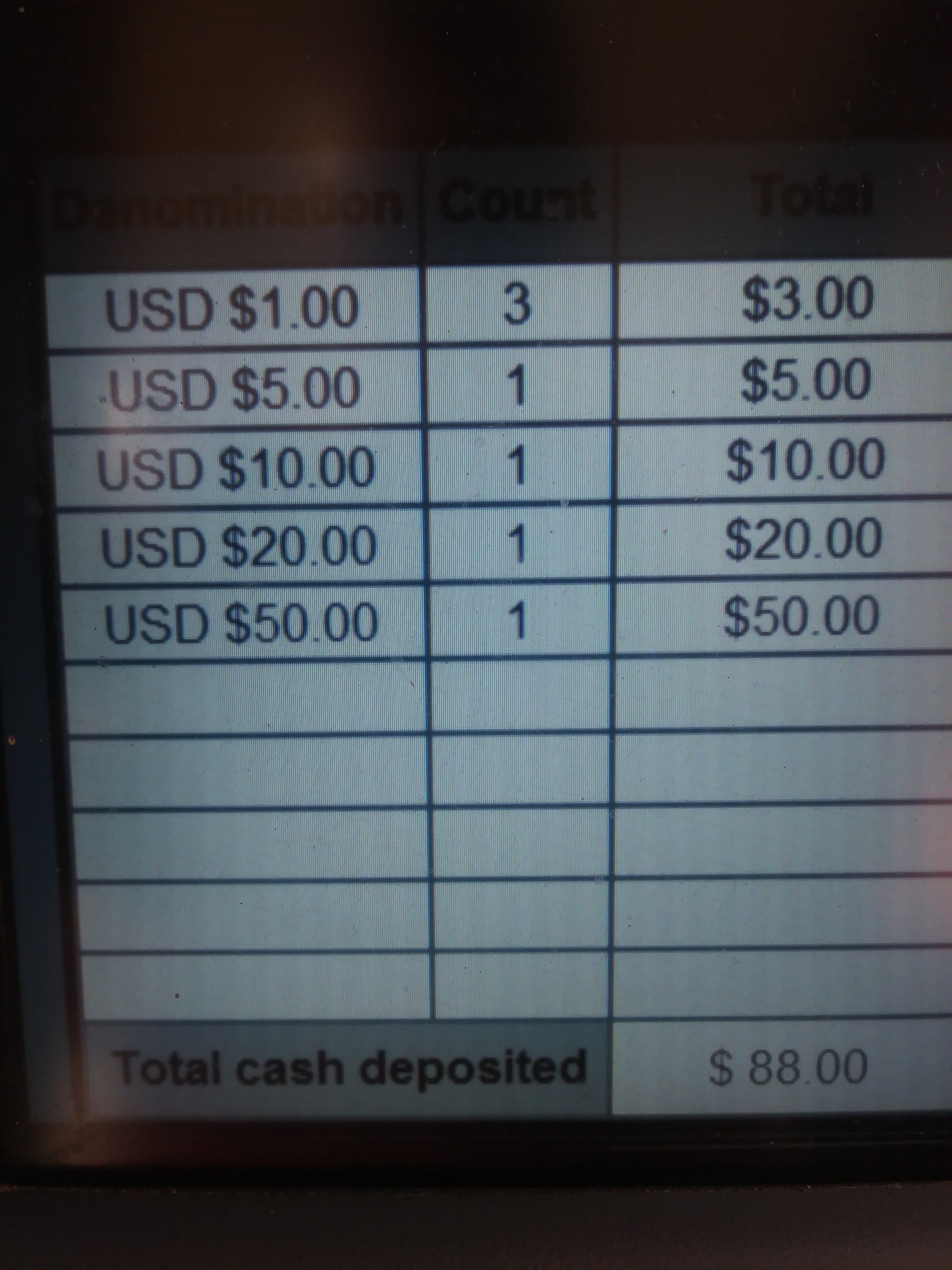 My next step was to digitize my money or in other words deposit it to my bank and buy some Bitcoin.
You could also go to a Bitcoin ATM and buy Bitcoin with cash without having to go through a bank. Unfortunately for me the closest Bitcoin ATM is about one hour away. Therefore I opted to go with coinbase.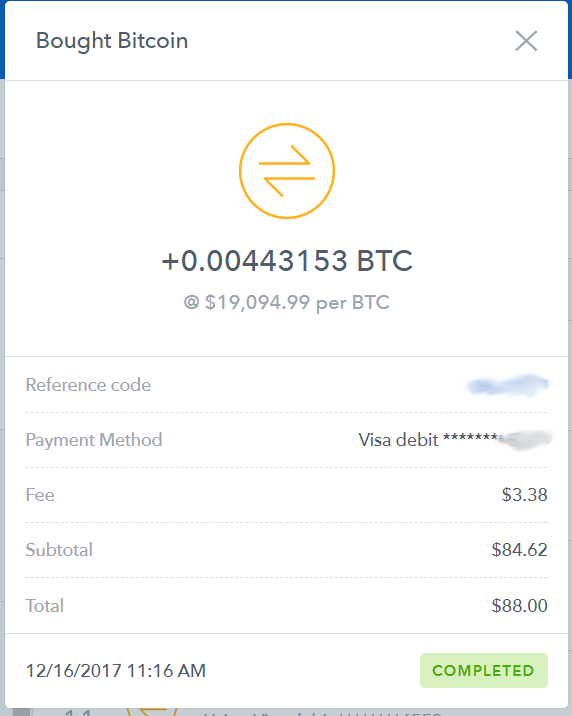 After getting some Bitcoin, it was time to convert them to Steem. With a hefty fee of nearly $17 USD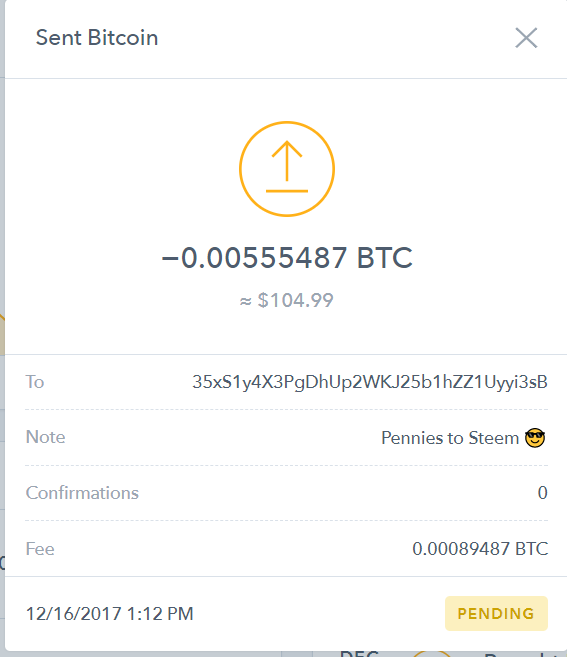 Now we just play the patience game and in a little while I'll be seeing some Steem in my wallet. (;
Edit:
After some waiting ..... 41.313
Not bad if you ask me (:

---
Penny-Pincher
If you want to get the most out of every pennie you might consider going through your change to look for valuable coins.
In the picture above you can clearly see that there are a few wheat pennies, which are worth more then just a regular penny and with some luck you could find some very valuable coins. I decided not to do so because I'm lazy and didn't want to go through a bunch of change. The option is there though.
---