e-Chat Weekly Digest: New Features Of Messenger
Dear friends! Our team wants to keep you updated about the platform's development. In today's digest, we will tell you about new features in Moments, Actions on posts. More detailed information is provided below:
Suggestions and advice on the project's development and UI / UX solutions can be sent to the email address: [email protected] with the note: "Offers on the Development".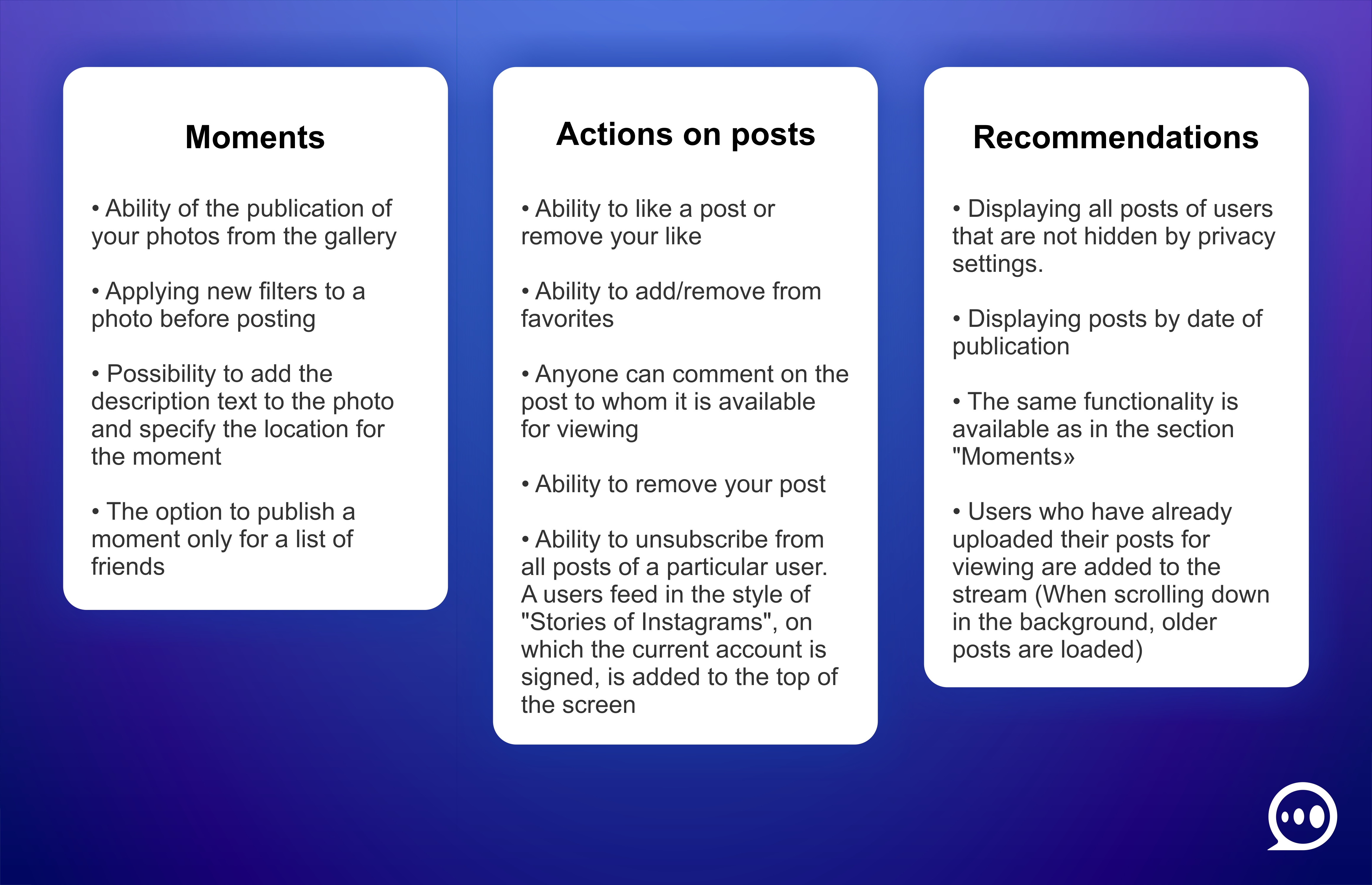 e-Chat carries out daily work on product development and improves messenger's work. The application has already exceeded 3 million downloads, our community is growing every day.
Follow the news and be the first one to know about the latest e-Chat features!
https://investors.echat.io/news/article/1203