3 Days Left Until End of e-Chat ICO First Round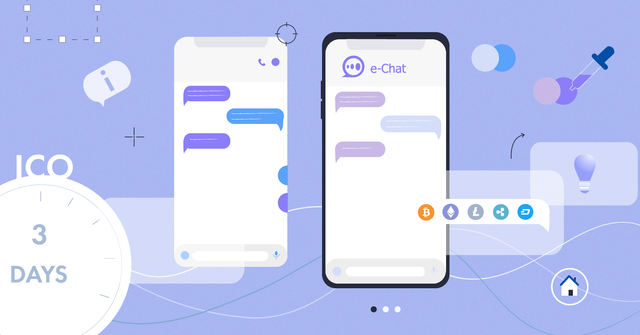 Dear Friends, we are almost there, the first round of e-Chat ICO ends in 3 days! We are grateful to you for staying with us and supporting e-Chat, the decentralized multi-task platform with the function of an in-built multi-currency crypto wallet. We are proud to be among the very few ICOs raising funds for the already working product that is easily accessible for download and tested. The whole e-Chat team resembles a buzzing hive with the only idea to bring the best quality messenger to our users and investors.
We stand by our promise to keep improving the quality of our product, that's why we announce the complete redesign of the e-Chat app in January 2018.
We are ease since e-Chat is the best of its kind! Grasp the chance to buy ECHT with a 25% discount, only for $0.75. We are happy to have you with us!
https://ico.echat.io/news/article/307