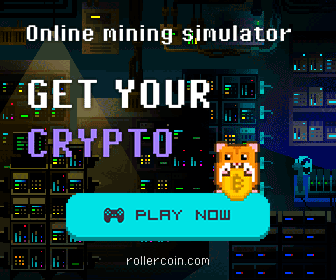 Rollercoin is a new browser game that allows players to earn real Bitcoin both passively and actively. Players will need to check in to the game about every 24 hours to maintain their earning rate. Users can purchase miners which will mine passively or play browser games to earn satoshi. Unlike Febbit, which is another bitcoin game, Rollercoin earnings start out higher but are not as scalable in my opinion. Febbit earnings start out slower but can eventually earn much more.
Try Febbit by clicking the link below or try Rollercoin by clicking the image above.
https://febbit.com/?ref=5d392611fa90e800016f80c7
Let me know what you think of these games!