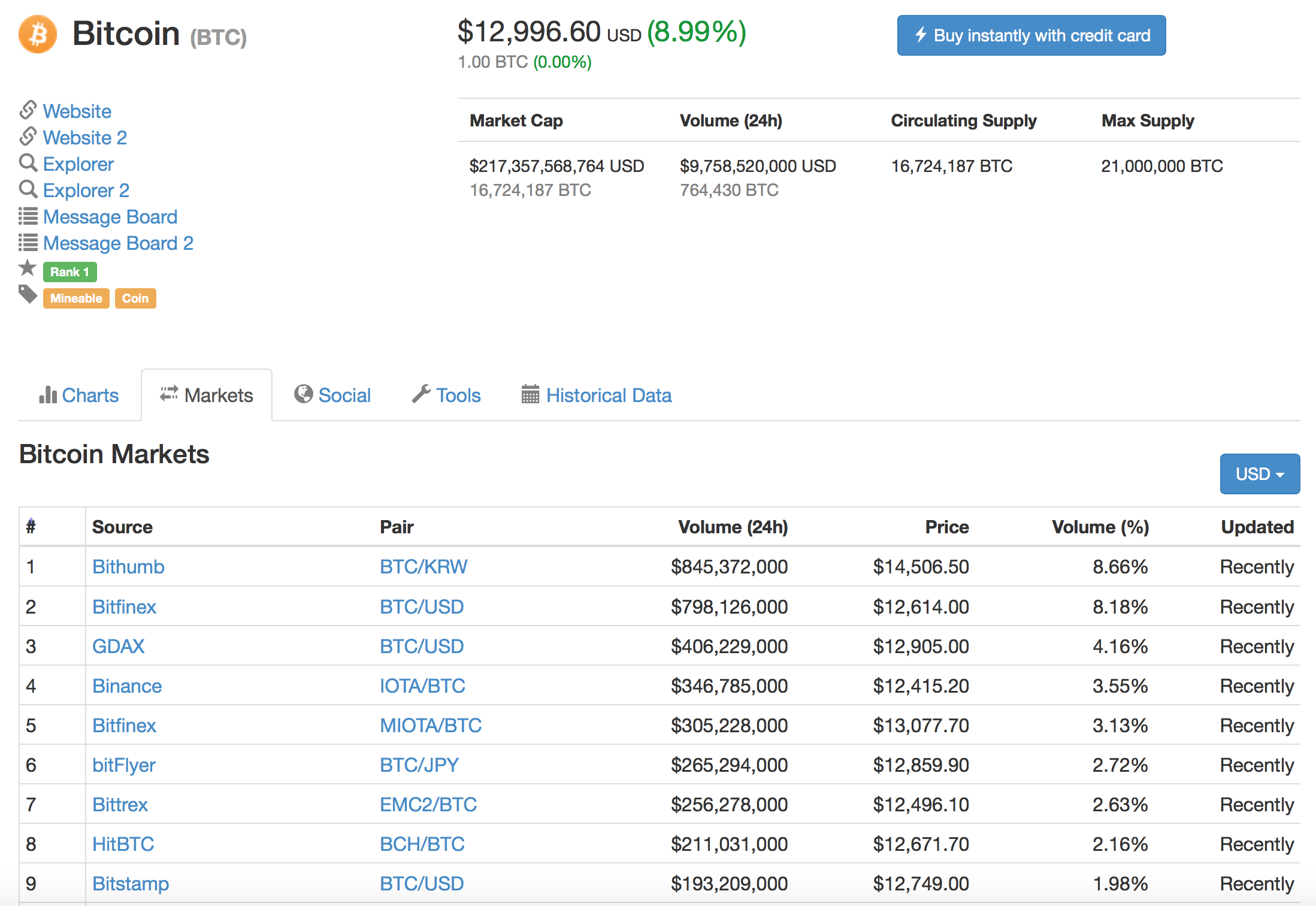 ---
If a Pizza Hut Pepperoni sells for $15 (roughly), then two Pepperonis with a bit of extra cheese and spicy tomato sauce will make just $34. Or just about enough for the price of Bitcoin to reach $13,000.
For those of you slower at math (me included) that means Bitcoin is trading, on average, at $12,996.
The drive is coming again from Korean exchanges, Bithumb and Coinone seeing both prices around $14,500. An interesting point is that, for the first time (as far as I know) Bithumb traded the highest daily volume, with almost $10 billions.
It's still a mystery for me why this specific place on the planet is seeing such an increase in price, but I think, at some point, we will find out.
As a consequence, pretty much all the alts are appreciating, with an interesting penchant towards privacy oriented tokens: both XMR and ZEC are trading above $300 now.
And it's not even Christmas. Yet.
---
I'm a serial entrepreneur, blogger and ultrarunner. You can find me mainly on my blog at Dragos Roua where I write about productivity, business, relationships and running. Here on Steemit you may stay updated by following me @dragosroua.


---
You can also vote for me as witness here:
https://steemit.com/~witnesses
---
If you're new to Steemit, you may find these articles relevant (that's also part of my witness activity to support new members of the platform):