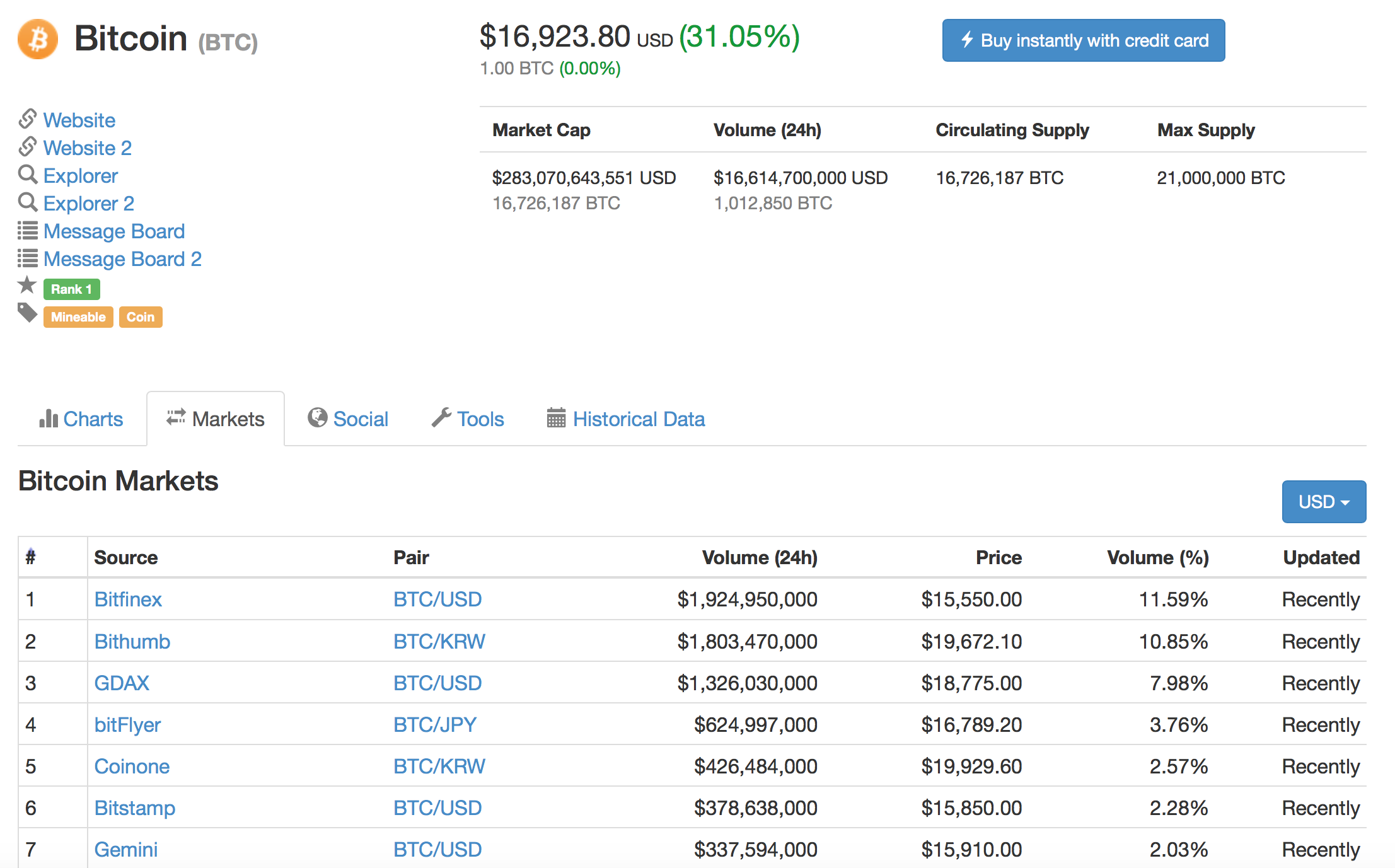 ---
The first rule of trading: market is always right. Always.
So I'm not gonna say this shouldn't happen, because, obviously, it happens.
But I do say something's gonna give. There is an incredible bull run for Bitcoin in the last few days and either this is the biggest scam of all times, with some very coordinated and powerful whales manipulating the price, or we're seeing the first social burst of crypto-currencies, an even which, if proven true, will make itself a nice place in all history books.
Now, back to numbers. Bithumb and Coinone are seeing prices above $19,000, while all the other exchanges are hovering around $15,000. All alts are in red until the 15th position, which means FOMO spread to the alt owners camp too.
Like I said, something's gonna give. For now, I put aside some popcorn.
---
I'm a serial entrepreneur, blogger and ultrarunner. You can find me mainly on my blog at Dragos Roua where I write about productivity, business, relationships and running. Here on Steemit you may stay updated by following me @dragosroua.


---
You can also vote for me as witness here:
https://steemit.com/~witnesses
---
If you're new to Steemit, you may find these articles relevant (that's also part of my witness activity to support new members of the platform):