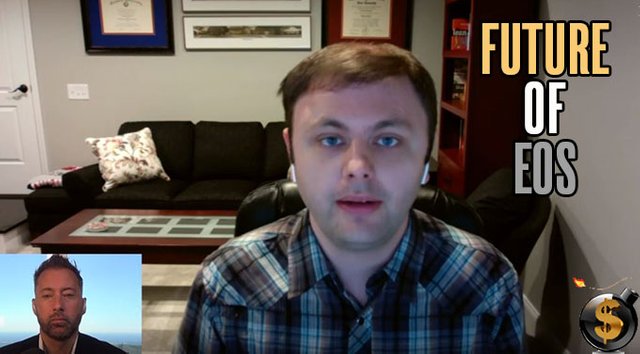 Back by popular demand on TDV, I recently interviewed Dan Larimer to ask him about the status of his EOS project and the future of its decentralized applications.
Many of our subscribers had requested that I have Dan back on after the price of EOS dropped significantly since our last interview.
Dan speaks about delegated proof of stake and how it could potentially lead to EOS becoming one of the most agile platforms in existence. For that reason, Dan believes EOS will achieve great success in the future.
He also talked about the importance of decentralization and how EOS will be more than 2x as decentralized as bitcoin and 5x as decentralized as Ethereum.
EOS is currently trading below the value of the funds it has raised to date in its ICO, which is usually a good indicator that there is lots of potential upside ahead - especially in a project that looks fundamentally sound and has some of the brightest minds in crypto working on it.
After all, Dan was around and discussing bitcoin with Satoshi Nakamoto before it even launched.
To hear all the specifics regarding this aspect and more, you should definitely listen to the entire interview.
And to get all the latest, most up-to-date information about the crypto space and updates like this video before everyone else, subscribe to The Dollar Vigilante where subscribers get access to all exclusive information, like this interview, first.
And, Dan Larimer will be one of many great speakers at Cryptopulco, part of Anarchapulco from February 15-18th followed by the TDV Internationalization & Investment Summit on February 19th. You can check out all those events and register now at Anarchapulco.com.