Crypterra is back up and running today, as of 4:48 AM - 26 Jan 2018, according to their Twitter account.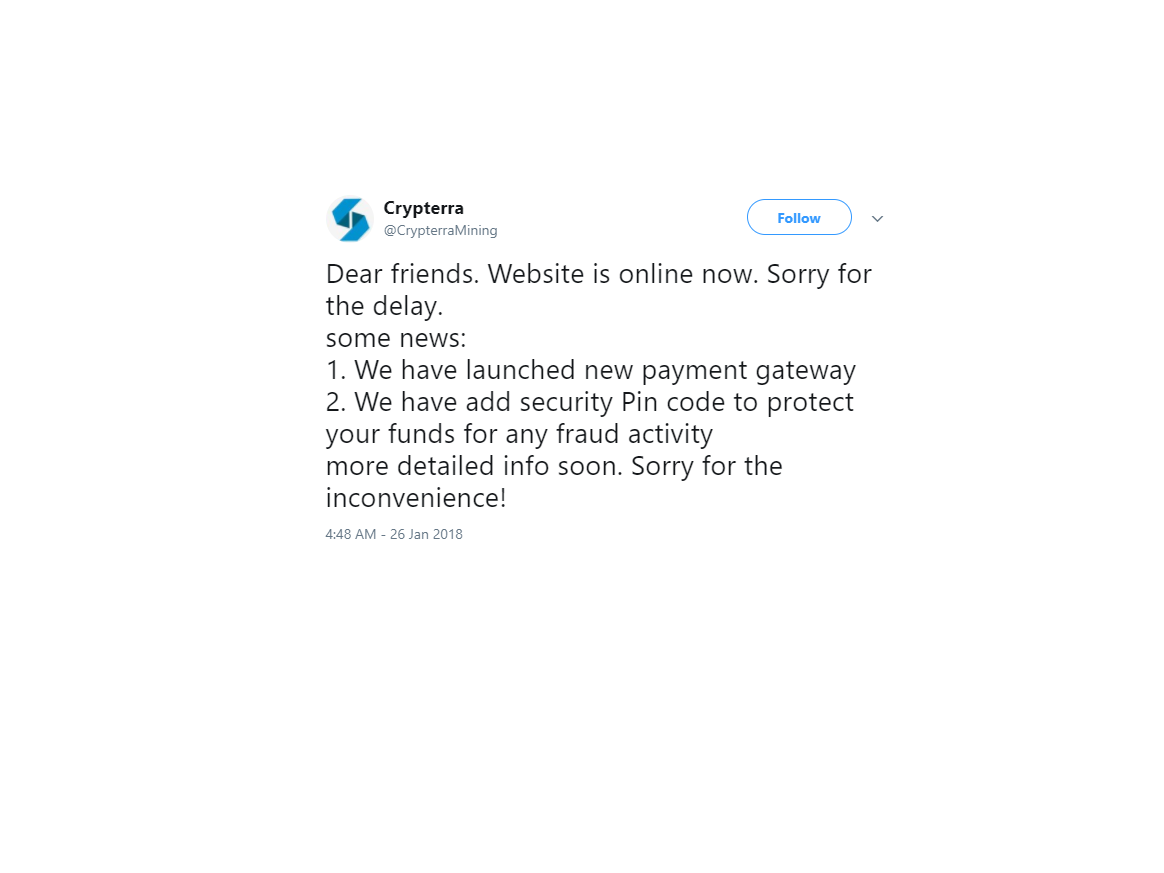 The cloud mining site has been undergoing a great deal of maintenance lately resulting in periodic downtime for users and causing many people to suspect yet another crypto service to initiate their exit scam. I was pleasantly surprised to find the site working this morning when I woke up as I too was beginning to have my doubts. There was communication from them, though, through their Twitter account, something you typically wouldn't get from a company that was going to run off with everyone's money.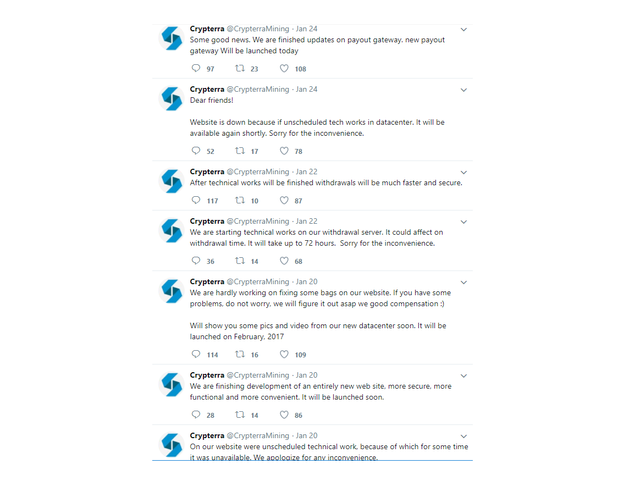 They explained that the the downtime was due to the API disconnecting between website and local server where all the data about workers and contracts is stored. They promise some sort of compensation for lost time.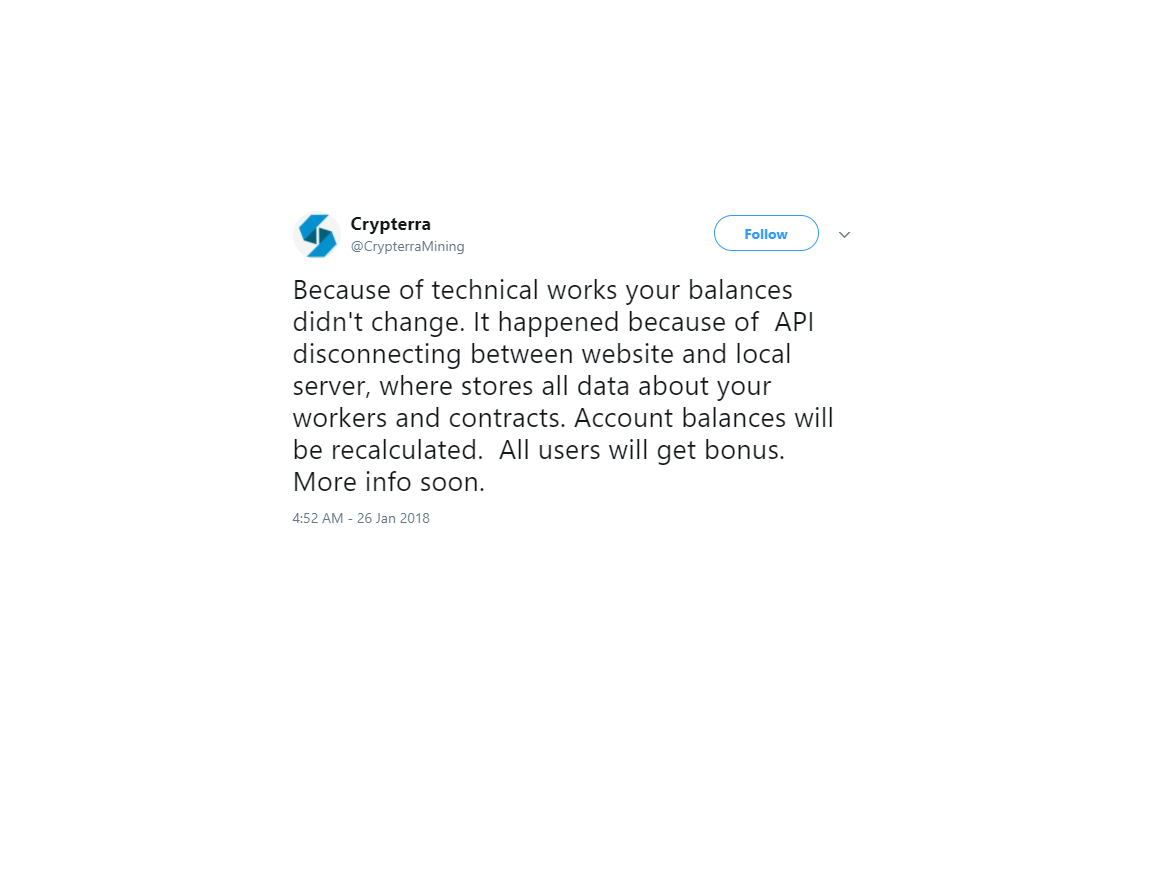 To me this all reads that they plan to be here for awhile. They're growing and making adjustments when and where they need to so as to prolong the growth and solidify themselves in the industry. They seem to strive for transparency in their actions and are willing to compensate when it's necessary.
All in all, I'm beginning to have much more faith in the company and have moved them out of the SCAM folder in my mind. Of course, I had Bitconnect removed from that folder as well. I think they caught a lot of people off guard there. I still wouldn't classify Biconnect as a scam, I think they were more or less forced to close but I feel like the end could have been handled much differently, but that's for another post.
Anyway, I'm glad Crypterra's back and I didn't lose more money. I'm happy to see signs of growth in a company I was skeptical of.
I encourage you to let me know what you think about the company and what sites you have faith in?