A storm has swept through Iran, causing the price of Bitcoin to soar to as much as $ 24,000 at some Iranian exchanges.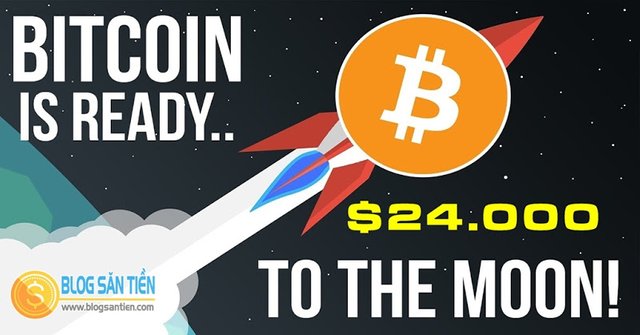 Recently, Iran has announced that it will begin to look at exploiting electronic money as an industry. This move came after pressure continued to rise in the country as the US government stepped up economic sanctions. In the midst of extremely positive news, Bitcoin prices have been reported to have reached about $ 24,000 on some Iranian exchanges. This is a price that is considered the hope of all investors in the electronic money market.
The Exir Exchange reported a 1.08 billion IRR for a Bitcoin, bringing the value of the coin up to the all-time high of $ 20,000. The current price of electronic money is about $ 6,500. Ethereum prices also rose to about $ 900, compared with the current price of $ 226.
The Monetary and Foreign Currency Regulator of Iran, the Central Bank of Iran, has all been set up to prepare a policy framework for the newly created electronic money exploitation industry. According to the secretary of the Supreme Council of Iran, Abolhassan Firouzabadi, the policy will be drafted in the next 18 days.
In a statement to IBENA, he said that the launch of a national e-currency was totally promising. He also stated that it showed promise in being used as a financial trading tool with Iran's trading partners and friends. This is due to increased economic pressures through US sanctions.
He further added that the exploitation of electronic money has been accepted as an industry by many governments and related agencies. This list includes the Ministry of Communications and Information Technology, the Central Bank, the Ministry of Industry, Mining and Trade, the Ministry of Energy and the Ministry of Economy and Finance.
The deterioration of Iran's Rial against the US dollar is a point of contention for many, as Donald Trump's economic sanctions have pushed European markets out of Iran. The president sent a clear message when the sanctions were passed in early August this year. Accordingly, many companies must choose between Iran and the United States for development and operation.
This is spurring rage to the brink of hyperinflation, as the value of the currency continues to go in the downward trend since the revision of the sanctions was announced. Only a notice of measures has led more than 100 companies to withdraw and stop their operations in the country. Moreover, the political unrest is on the rise, you can see through the riots and protest.
This move can easily be seen in countries of political and economic instability. Similarly, Venezuela converted ultra-fiat copper to Bitcoin, Dash and Petro.