The price is falling, is there still hope for Bitcoin to recover?
Expectations for Bitcoin Can Recover - All Cryptocurrency Markets are no exception Bitcoin has been under bearish movement since last December 17 and has dropped significantly so far.
Crypto's market capitalization has also collapsed in a very short time. Bitcoin, which is the biggest crypto currently also falls below the 5k mark.
And currently it trades at $ 4,323 and many analyzes estimate it will reach 4k if these things continue to happen.
Is There Still Hope For Bitcoin Can Recover?
Of course, trends can and will change. We know that this decline has occurred four times over the past ten years. Every time the market rises again, the price of bitcoin always rises and even rises to the latest price that was never expected.
Interesting News You Need to Know
Blockchain projects such as Ripple, Cardano, Stellar Lumens, Tron, and several others have achieved impressive successes this year. They get adoption, become useful in the real world and secure strategic partnerships.
The SEC stated that Bitcoin and Ethereum were commodities, not securities, crypto trading that was legalized in Thailand, the first crypto bank to work in Malta, Litecoin bought a bank in Germany. The point is that the industry is growing even when the market is in a bad condition right now.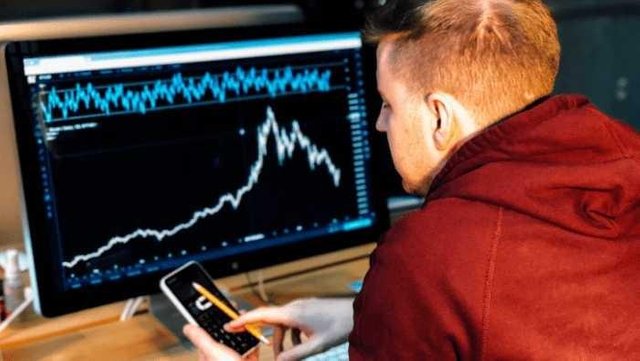 Reasons to Wish
We believe that hope is not the right word. We believe that this trend will reverse. We are not alone for that. Many experts think that too.
Tom Lee is a well-known crypto market analyst on Wall Street. He estimates, earlier this year, BTC will reach 25k before the end of the year. After the latest development, he corrected his forecast to 15k, but he did not back down because the market would start growing again.
Another factor to note is that institutional interest in digital assets has developed. Traditional Wall Street financial institutions have begun designing alt-coin based products to offer their customers something. ICE (the parent company of the New York Stock Exchange) partners with Microsoft and Starbuck to make new crypto exchanges that are expected to come soon.
In short: Bitcoin and the market may go down, but the industry is growing steadily, and sooner or later bulls will come. But when, maybe this is what you think? We don't know, but that can't be avoided. The market must reach its lowest point before bouncing back and we cannot tell you when it will happen. But that will happen.
Meanwhile, we all get the chance to buy Bitcoin (and cheap altcoins like TRX, XRP, and ADA where these coins have great potential to rise