Fameone. Revolution in model & photography industry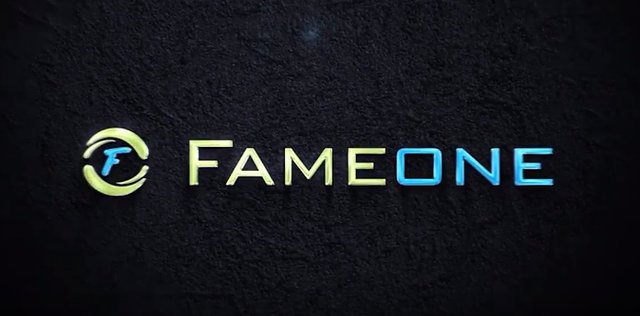 Fameone platform
Fameone is a platform designed to bring together fashion industry participants. Stylists, photographers, models and customers will be able to contact each other, mutually beneficial to cooperate. Each platform participant will be able to register their account, create a portfolio, and lay out examples of their work. Fameone will provide user with a wide range of criteria by which everyone will be able to choose a worthy candidate for collaboration. For example, model is looking photographer for a professional photo shoot, or photographer is looking for model that he needs for a planned photo shoot. The stylist is looking photographer and model to create his professional portfolio. A regular user of the platform is looking for stylist, photographer and models for some kind of event. There are many options for mutually beneficial cooperation, so the Fameone platform will be useful for each participant.
The Fameone main advantages
Convenient interface
I want to note that the Fameone platform has a very convenient and easy to use interface. Many social networks, marketplaces, messengers are full of various functions that average user is difficult to understand. At Fameone, any person can instantly figure it out and start using the platform without special skills and training.
Licenses
An important point for participants is option to offer a license to sell their photo or video content. This option will allow participants to receive payment for their work. Models can monetize their photo shoots and other photos, photographers will be able to monetize all of their photographic material (photo shoots, landscapes, fashion, nature, and so on).
It is very good that Fameone maintains copyright.
Lack of intermediaries
Today is very difficult to break through in the world of photography and model industry and there are various reasons for this, the main of which is patronage. This sphere resembles a closed club. Fameone will open this club forever for any worthy candidate! Each participant will be able to contact designers, photographers, show their portfolio, offer their services, while not dependent on agencies and other intermediaries.
Why blockchain?
The Fameone platform is based on blockchain technology primarily for secure data storage. FAME tokens are the currency of Fameone project. Acquired licenses, as well as reservations between participants in the block chain are supported by smart contracts.
Ways to promote the platform
In order for Fameone to become a central platform in the fashion industry, project developers are planning to expand the project on a global scale. Fundraising through ICO will help realize this goal. A large percentage of tokens are allocated for marketing. The main marketing channels are:
Social media platforms.
Thematic websites & blogs.
Print media.
Video-Ads & TV-Spots.
Paid search.
Fameone scouts.
Interface. Models Search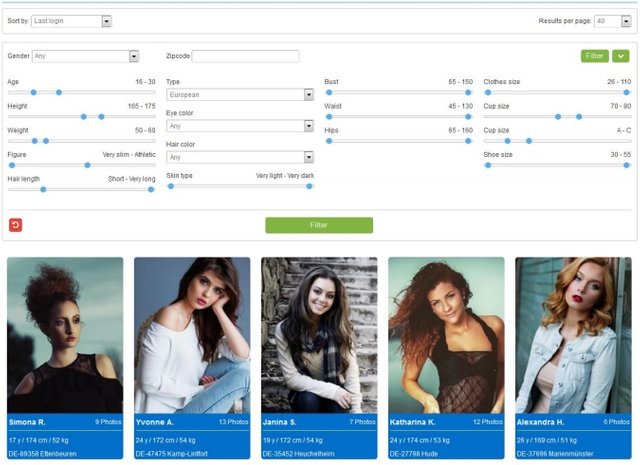 I have already said that Fameone has a clear and convenient interface. As we see in the screenshot, even a child can figure it out. User selects desired gender of model, parameters of age, weight, height, body shape, hair length, skin color and so on. The next thing you need to click on the filter button and below search will show you all the models that will correspond to parameters you specify.
ICO details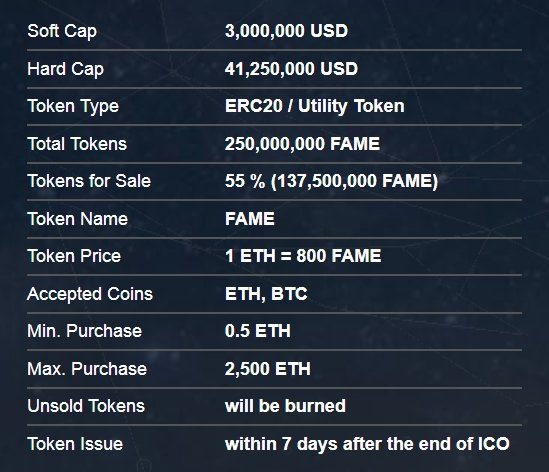 Token sale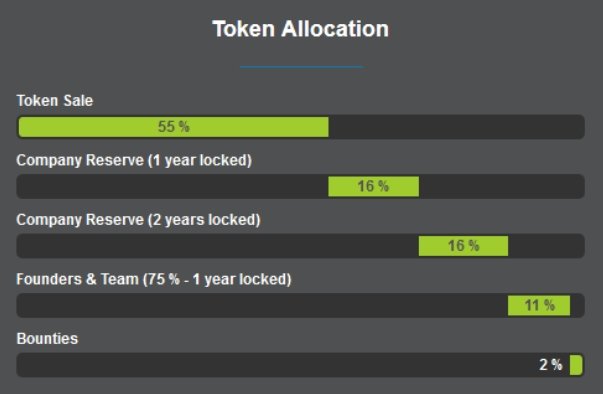 ===========================================================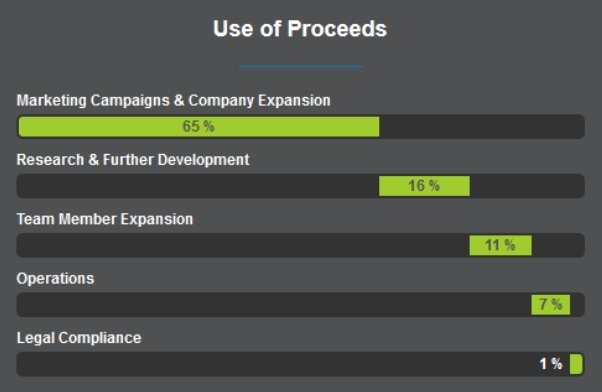 Roadmap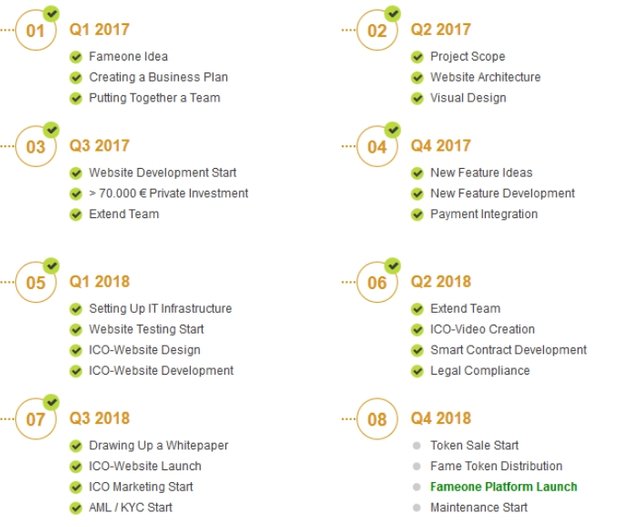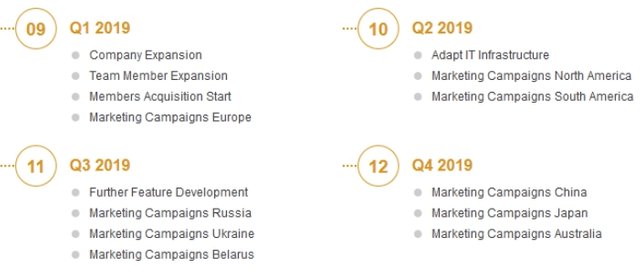 Project team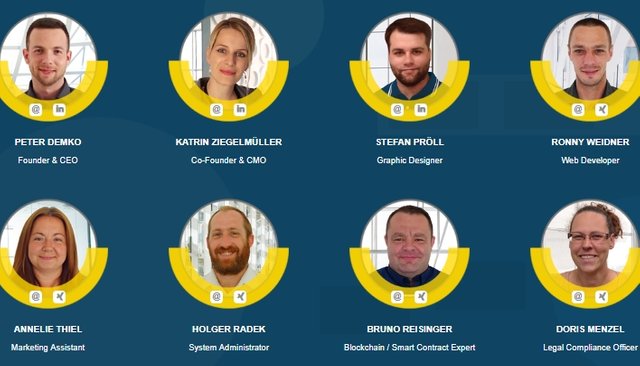 Conclusion
I think that Fameone can bring the photography and model industry to a new level, discover many new talents, and also give participants the opportunity to find their place in this industry. Each photographer, stylist or model will be able to find partners to establish new connections. Blockchain technology will protect participants data, while respecting copyright will add credibility to the project.
Links
My bitcointalk profile: https://bitcointalk.org/index.php?action=profile;u=2162106 
Autor name: Dmitriy Stoyanov